Blog
By Tina Chau • Dec 22, 2020
This holiday season may be unlike any other as the world continues to cope with the pandemic. If there is one thing everyone can take away from this year it would be that it is not about the distance but the human connection that runs deep. So how do you celebrate what has usually been a festive occasion spent with family and friends in a time of social-distancing? You do it together apart, which sums up what life has been like in 2020.
---
By Tina Chau • Dec 16, 2020
COVID-19 related health and safety protocols, travel restrictions, and the choices we make to minimize the risks of spreading it has curtailed a lot of our activities. As we continue to deal with the pandemic, it's extremely important to stick to routines that keep us active for our health and well-being. So here are some of the many ways to take care of our physical and mental health.
---
By Mhegan Lee • Nov 28, 2020
Twenty-twenty -- the year we're grounded in many ways. Here's looking at some of the takeaways from what's been a most memorable year so far.
---
By Tina Chau • Oct 30, 2020
We continue our interview series with Karen Rose Kingsbury, the creator of the travel and wellness blog Transform Me Travel. Passionate about transformative travel and mental health, Karen also writes about traveling vegan and inspiring stories of life on the road. She believes in traveling mindfully and sees the positive side of travel in a post-coronavirus world.
---
By Tina Chau • Oct 29, 2020
And just like that, 2020 is almost over. Many of us are still grappling with the life-altering experiences we've had in the past months. It's hard to say for sure what the remaining months would be like. Not to mention what's in store for us next year. But we've come a long way from what seemed like a long and trying year. We still have two months left before we welcome a new year so we're looking forward to making the most of them.
---
By Tina Chau • Oct 27, 2020
Stefanie and Kristof live in Belgium and share a passion for vegan food and travel. Together, they run Sans Saucis, a website that features not just their travel stories and experiences on the road but also vegan food spots as well as plant-based recipes among others. In this interview, we delve into their thoughts on traveling before and after COVID-19 and everything in between. Scroll down to read the full interview. Have fun and stay safe, everyone!
---
By Tina Chau • Sep 22, 2020
Every season has its unique charms. But there's something inexplicably poignant about fall. After what we've been through in the past months, it seems like the perfect time to appreciate the simple pleasures of being able to spend more time outside again after dealing with the pandemic. Things may not be completely back to pre-corona normal yet. But we're seeing lower infection rates in the past month and the city has been cautiously reopening again. Whether you're planning a staycation or just looking for ideas on how to make the most of the season, here are some of the best things to do to enjoy fall in New York.
---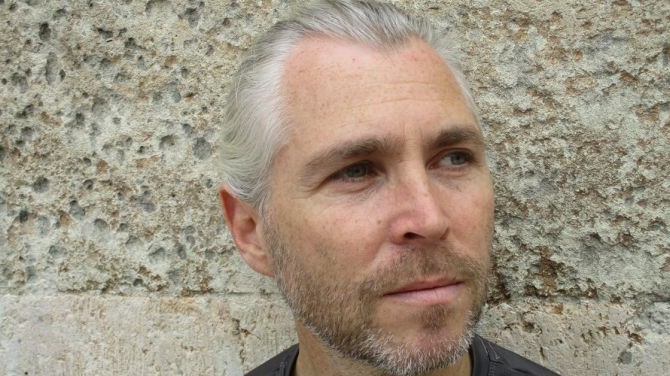 By Tina Chau • Aug 27, 2020
Stefan and Brenda are avid travelers. And like many vegans have experienced, they've had their share of challenges finding veg food while on the road. But this did not diminish their passion for travel and instead became the inspiration to start Samsara Vegan Travels - the first and only vegan tour company in The Netherlands. We asked them to share their thoughts on vegan travel and how this global pandemic will shape the future of travel.
---