Blog
By Tina Chau • Jul 30, 2019
Green Earth Travel is a vegetarian/vegan/eco travel agency that offers customized packages that make for diverse yet unique vacations. We reached out to the President/Owner Donna Zeigfinger to learn more about the company's beginnings as well as get some insights into her own experiences as a veg traveler. 
---
By Mhegan Lee • Jul 29, 2019
Old-world and futuristic. Two words that would capture what so many adjectives one can come up with to describe Tokyo. The wide array of attractions vary from ancient and historical sites to modern architecture and high-tech or geeky adventures and everything in between. Not to mention its gorgeous parks and gardens that provide the perfect spots to enjoy nature amidst the populous and bustling metropolis. With so many green spaces spread across Japan's capital city, here are three of the best parks and gardens to visit conveniently located near subway stations.
---
By Tina Chau • Jul 25, 2019
I have wanted to visit Costa Rica ever since a friend of mine suggested it over 10 years ago.  Over the years my urge to go only grew stronger.  I didn't quite understand where the strong desire was coming from. I would watch videos of Costa Rica and thought, yeah, I really like the lushness of the country.  I was also looking forward to all the local fruits that I would eat. 
---
By Mhegan Lee • Jul 18, 2019
What a great time to be alive, especially for vegan travelers. The continuously growing list of veg-friendly destinations, accommodations, dining options, and products to name a few have changed the way vegan and non-vegans who want to explore plant-based food experience travel. For veg eaters, every trip is an adventure in itself as they discover new things. But with safety a reasonable concern for anyone who wants to travel the world, how does one keep safe without worrying too much about what will happen while on the road? Thankfully, there are fairly easy things to do for safe travels.
---
By Jercyl Lerin • Jun 27, 2019
Coming from a place where veganism is a fairly new and still unfamiliar concept, traveling to the UK was a welcome experience. It did not exactly start well. I only had one piece of cold banana to eat in the over 8-hour long flight for the second leg of my journey. The reason for this, I was told, was that they did not have any record of my special meal request. I thought it was strange because I specifically made the request at least three weeks before my flight.
---
By Tina Chau • Jun 24, 2019
VeggieHotels® is hands-down one of the exciting things that has happened to the veg travel scene in recent years. Not only has it become our go-to resource for finding veg accommodations but also for exploring the diverse and interesting options they currently have on their list. We interviewed Thomas Klein, travel journalist and one of the founders, to ask him to share his thoughts on veg travel and what inspired them to build the VeggieHotels®. Read on!
---
By Tina Chau • Jun 10, 2019
May Kaidee opened its first US branch in Curry Hill, NYC in late 2016. But for some reason, it has slipped under my radar. So I am happy to finally get to dine at their new location at East Broadway in Manhattan.
---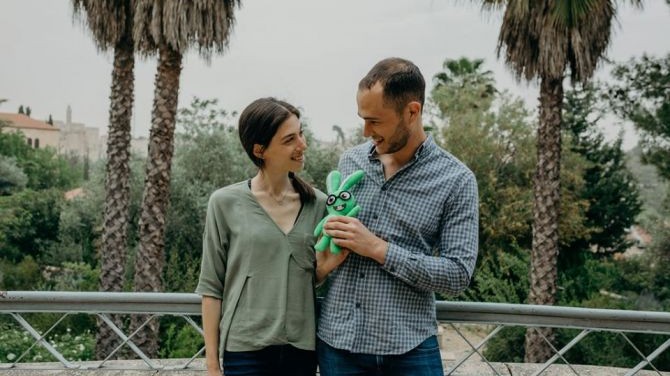 By Tina Chau • May 30, 2019
If you are the type of traveler who wants to immerse yourself in every place you visit and eat vegan in the most authentic way, then we highly recommend you check out The Veganary. Created by Natan Saffer and Shani Zukerman, the website provides in-depth and diverse information and tips from locals on how to survive as a vegan traveler in their hometowns. From vegan or vegan-friendly dining options to local vegan brands and everything in between, you get the best tips on how to experience the vegan scene like a local. We interviewed Natan and Shani who shares about the inspiration behind The Veganary as well as some stories and insights as vegan travelers. Read on and enjoy!  
---