Blog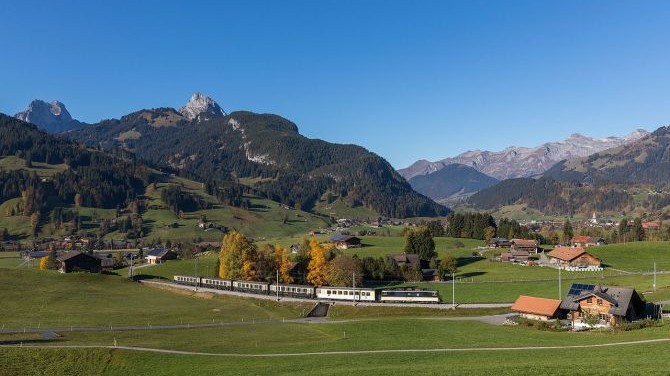 By Jercyl L. • Jul 27, 2020
I love places where I can travel mostly by train. Where you can sit back, stare out the window, and watch the scenery -- from interesting city scenes to picturesque countryside view to anything in between. I've yet to take a train trip that I didn't find fascinating and memorable. Each one left me with indelible memories. With so many incredible train trips worth taking, here are some on top of my bucket list.
---
By Mhegan Lee • Jun 29, 2020
The first half of the year is almost over. Things are gradually getting better. But many countries remain cautious in easing up tourism restrictions. While I miss traveling, I am probably among those not eager to go back on the road at this time. But I'm still looking forward to doing it again that I've even added a few places to my bucket list. The breathtaking scenery and impressive COVID-19 response are among the top reasons why I picked them. And I learned that these countries are actually on the top 20 of the 100 safest countries for COVID-19.
---
By Tina Chau • Jun 9, 2020
As some countries reopen and gradually ease travel restrictions, it may not be long before we start traveling again. How soon that would be will depend on different factors. For our latest installment to our interview series, we reached out to Italian vegan travel blogger and creator of My Vegan Trips Emily de Conto. We asked Emily to share about her experiences traveling as a vegan, the best vegan-friendly places to visit in Italy, and travel after COVID-19. Read on!
---
By Tina Chau • May 31, 2020
As cities around the world slowly reopen after long periods of lockdowns and stay-at-home orders, we prepare ourselves to adjust to the new normal. Amid these trying and uncertain times, we reached out to Voyaging Herbivore's Alysa Tarrant and Jack Lee to talk about their views on vegan travel and what they think traveling would be like in a world changed by COVID-19. 
---
By Tina Chau • May 28, 2020
COVID-19 changed life as we know it.  Sheltering in place, self-isolating, and social distancing are among the measures we take to do our part to curb the spread of this dreaded disease. As days turn into weeks and continue into months of staying at home, we may occasionally feel restless and yearn for days when we can travel again. So what do we do when we miss traveling but have to stay where we are for now.
---
By Tina Chau • May 17, 2020
It's springtime in many parts of the world. Here in New York, the stay-at-home order is still in place. But it may be lifted soon. Meanwhile, we find ways to enjoy the season from home. And in the process, we are happy to discover, learn, and experience new things. 
---
By Tina Chau • Apr 23, 2020
It's been thirty-two days since the stay at home order here in New York took effect. The City That Never Sleeps is now quieter as if in slumber as most shops closed and non-essential activities and gatherings have been restricted.  Except for the occasional supply run, there is not much reason for us to leave the safety of our home. It can be mind-numbingly boring at times. It's hard to describe how COVID-19 has impacted us here as it did across the world.  But we carry on.
---
By Bealuz Villavicencio • Apr 7, 2020
The streets of Seoul have been quiet and mostly deserted in the past six weeks. Things escalated quickly here around the end of February. From over 100 confirmed cases, the number of infected persons climbed to thousands in just a matter of days. A huge number of cases were detected in Daegu and part of Gyeongsangbuk-do Province. In Seoul, the local government did not shut down the city. But most people here chose to stay at home and self-quarantine to help prevent COVID-19 from spreading.
---