Blog
By Tina Chau • Jun 10, 2019
May Kaidee opened its first US branch in Curry Hill, NYC in late 2016. But for some reason, it has slipped under my radar. So I am happy to finally get to dine at their new location at East Broadway in Manhattan.
---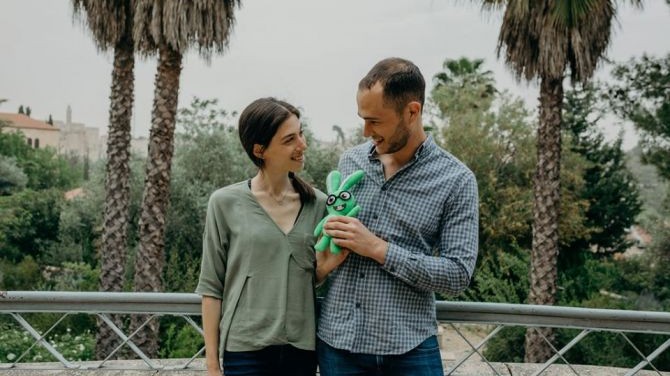 By Tina Chau • May 30, 2019
If you are the type of traveler who wants to immerse yourself in every place you visit and eat vegan in the most authentic way, then we highly recommend you check out The Veganary. Created by Natan Saffer and Shani Zukerman, the website provides in-depth and diverse information and tips from locals on how to survive as a vegan traveler in their hometowns. From vegan or vegan-friendly dining options to local vegan brands and everything in between, you get the best tips on how to experience the vegan scene like a local. We interviewed Natan and Shani who shares about the inspiration behind The Veganary as well as some stories and insights as vegan travelers. Read on and enjoy!  
---
By Jercyl Lerin • May 22, 2019
Also known as the Philippines' Queen City of the South, Cebu is as regal and majestic as its name suggests. For many local and foreign travelers, the over a hundred islands and islets are the province's biggest draws. Not to mention the beautiful beaches, mountains, and waterfalls. But what many may not know is that the capital city likewise boasts plenty of sightseeing spots. It is definitely far more than a gateway to Cebu's wide array of attractions. So before you leave to frolic at the beach or go chasing waterfalls, here are some of the best places around Cebu City that you can visit in less than a day.
---
By Mhegan Lee • Apr 30, 2019
Travel apps have proven to be quite useful. They not only help you plan and prepare for your trips but can also be your go-to source of real-time information, ideas, and tips if needed. Here's a short list of some of the top picks to use while traveling.
---
By Mhegan Lee • Apr 25, 2019
I travel overseas at least once a year. That may not sound like much. But truth be told, I'm surprised that I get to travel at all. I suffer from anxiety for as long as I can remember. And it bleeds out into every aspect of my life. Travel is high on my list of things I love to do but want to avoid. Planning a trip is not all about fun and excitement for me. Fear and worry are like unwanted guests that make their presence felt every single time.
---
By Jercyl Lerin • Apr 10, 2019
I arrived hungry in Bangkok on a Friday morning. But I was buoyed by the thought of having lunch at the Veganerie, an all-vegan restaurant that I read a lot about when I was doing my research for my trip. So when I finally arrived at the hotel, after almost an hour because of the heavy traffic, I just quickly dropped off my carry-on in my room and booked a Grab car to take me to Veganerie Soul in Siam Paragon.
---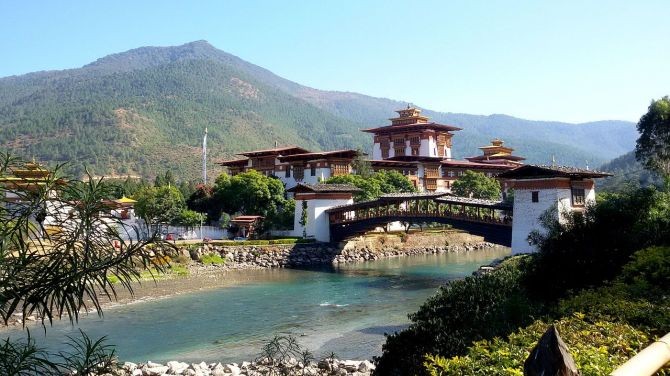 By Mhegan Lee • Mar 28, 2019
Every place is a place like no other. But there are places that you visit that seem to leave more lasting impressions. Visiting them might even be life-changing for some. Bhutan, also called Druk Yul or Land of Thunder Dragon, is that kind of place. And the only way to understand what makes it so captivating for many is to experience what it is like to be a tourist and a vegan in one of the world's most beautiful places.
---
By Tina Chau • Mar 25, 2019
Amelie Gagne has been traveling and living in different places across the globe since she was 21 years old. It was on a trip to Cuba with her mom and sister that she fell in love with travel and food. This led to a decision to set out on her own to Vancouver where she ended up staying for two years. It was the beginning of a long-term trip that took her to San Diego, California; England, and Europe. She then came back to Montreal where she pursued a second university degree and later landed a job as a graphic designer. Fast forward to six years after she returned to Montreal, she decided to take a break and booked a one-way ticket to Asia. She traveled around Southeast Asia for almost two years and now lives in Berlin. She writes about vegan travel, yoga, waste reduction, and fair fashion on Mostly Amélie. Read on for more of her insights on traveling, living abroad, and being a vegan traveler.
---