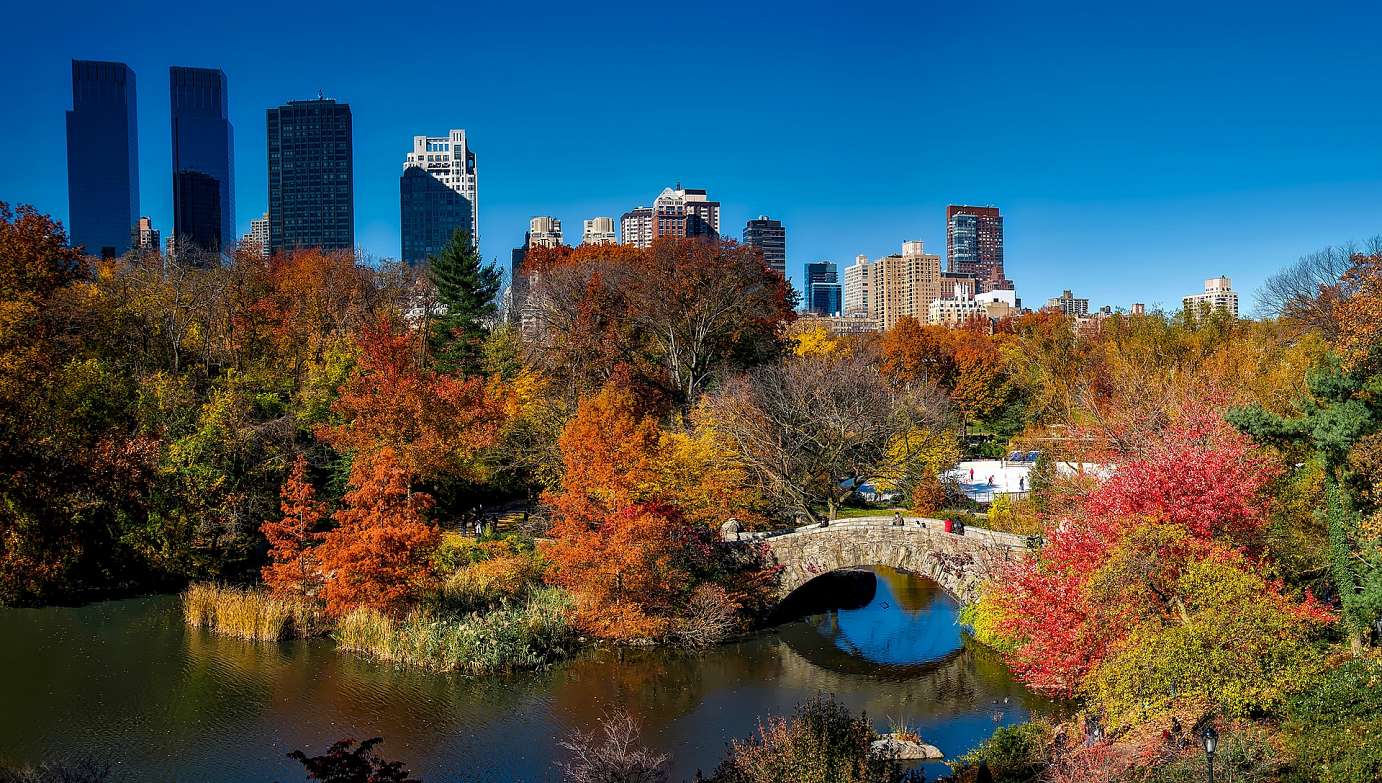 Every season has its unique charms. But there's something inexplicably poignant about fall. After what we've been through in the past months, it seems like the perfect time to appreciate the simple pleasures of being able to spend more time outside again after dealing with the pandemic. Things may not be completely back to pre-corona normal yet. But we're seeing lower infection rates in the past month and the city has been cautiously reopening again. Whether you're planning a staycation or just looking for ideas on how to make the most of the season, here are some of the best things to do to enjoy fall in New York.
Take a walk
When was the last time you've just wandered? If you haven't done much of that lately, now is always a good time to do it. Carve out some time to just walk around, see familiar spots, and maybe even discover new places or points of interest you may have missed before.
Vegan food crawl
Explore the vegan food scene in the city. Start within your neighborhood. Enjoy dining alfresco or order take-out and find a quiet spot in the park to savor your meal. Or you can plan a vegan food crawl in each borough to eat at your favorite restaurants or discover new food spots.
Find the best spots for leaf-peeping
You can't let fall pass by without seeing the colorful and breathtaking autumn foliage around NYC. Many of the city's parks and gardens like the iconic Central Park, Fort Tryon Park, Prospect Park, and New York Botanical Park, to name a few, boast of outstanding fall scenery.
Head out on a road trip
If you're looking for ideas on the best spots for leaf-peeping this fall, Upstate New York would be a great choice. You can take your pick of some of the most scenic spots for fall foliage viewing. Take a leaf-peeping road trip and pick some of the best spots to see the awe-inspiring foliage in places like Prospect Mountain, Thacher Park, and Green Lakes State Park among others.
Go on bike rides
Grab your bike and enjoy the scenery along the Hudson River Greenway. With no car traffic, this bike path offers mesmerizing views of the water and its surroundings. It's a beautiful route to explore on a bike throughout the season.
Experience tiny home living surrounded by nature
Among the perks of living in NYC is that you'll find plenty of places to go for a quick getaway. You can spend time away from the heart of the city and stay in a tiny home surrounded by gorgeous foliage. It's an experience that allows you to appreciate simple living.
Fall has always been a beautiful time. But this year, it becomes even more special and meaningful. Because it reminds us that despite the bad things we've seen and experienced in the past months, there are still so many things to be thankful for.