We packed our bags and headed Upstate New York with our two vegan toddlers. There was absolutely gorgeous fall foliage during the two-hour drive. I have always wanted to experience staying in a tiny home. All those endless hours watching YouTube videos of how people gave up their big houses and mortgages to move into a tiny home. Allowing them to free up their time to enjoy themselves and not having to worry about taking care of their big expensive homes. It was fascinating watching the videos and it allowed me to live precariously through them. Now, I finally get to experience this mini adventure.
My favorite season is fall due to the amazing foliage. There is something about being surrounded by colorful leaves that is gratifying and peaceful. The drive upstate is so very scenic!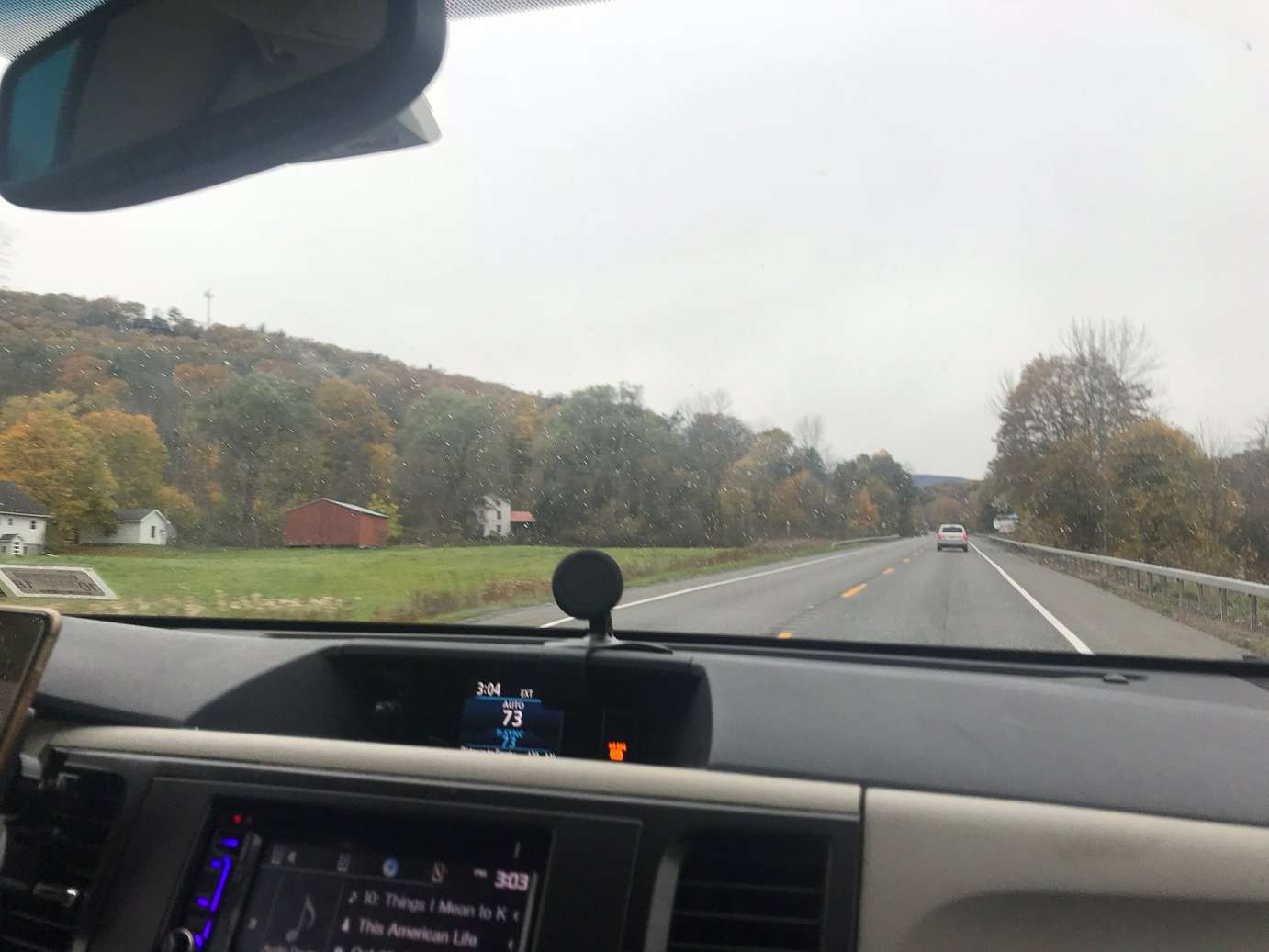 Arriving at the tiny home, I saw that it actually looks big from the outside. It can sleep up to four, which is why I decided to rent this one. I was worried about the bathroom situation as I couldn't conceptualize how the toilet actually works. Naturally, I wonder if it would even flush. I was relieved to learn that the toilet does flush and all the waste is completely out of sight - a huge relief. There were glass windows which makes it feel less cramped. However, the space was really quite tiny. They did manage to have a full-size bathroom, which I thought was a waste of space. I then realized that since it was a rental, the owners must have built it with that mindset. It lacked a lot of the features that I've seen in the videos such as storage space, convertible tables and sitting areas. It did not have that lived in feel to it. Nevertheless, it was still enjoyable.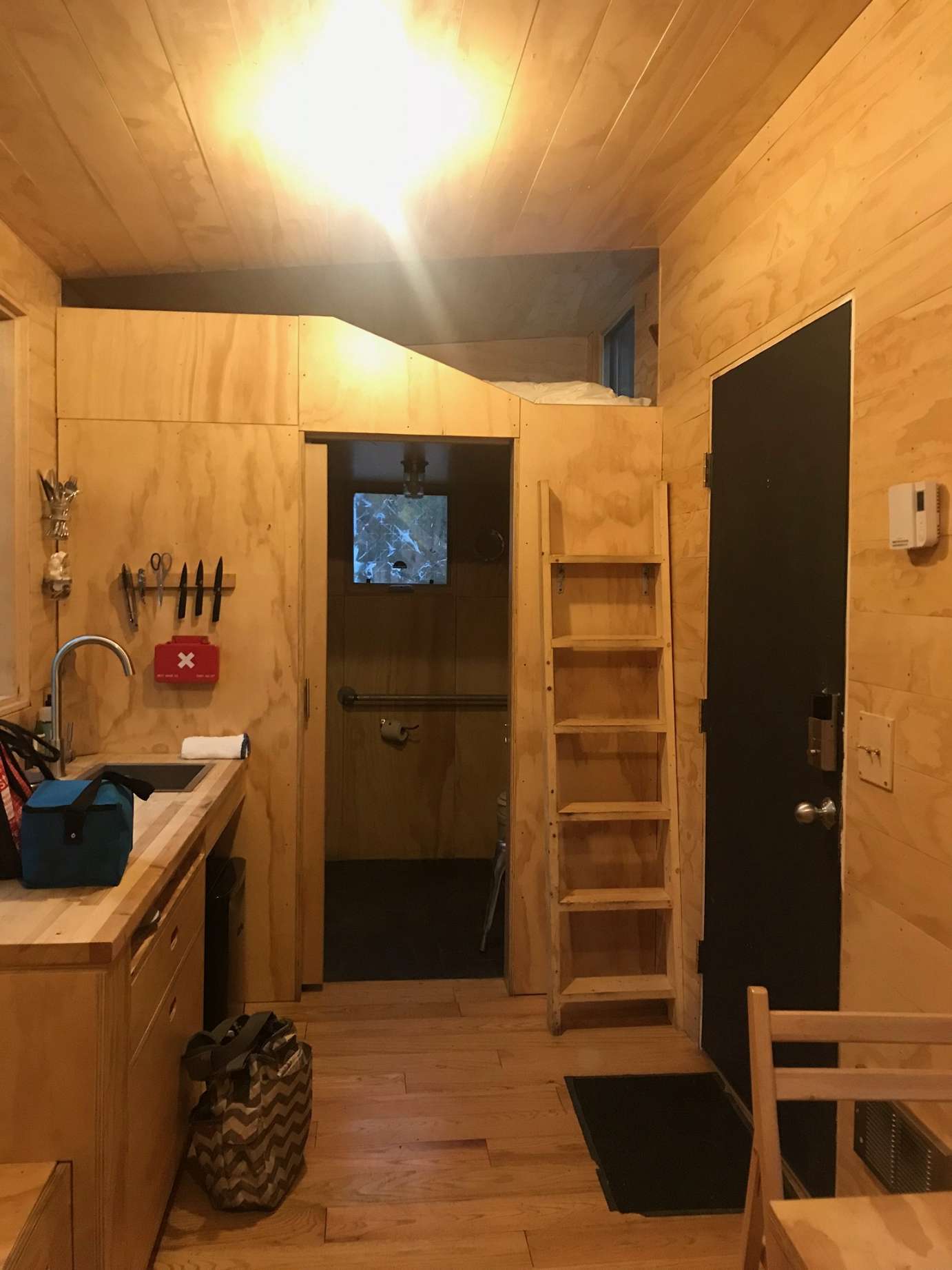 At night we roasted marshmallows and stared at the stars. The kids loved it! Living in the city all my life, any chance to be in nature is a real treat.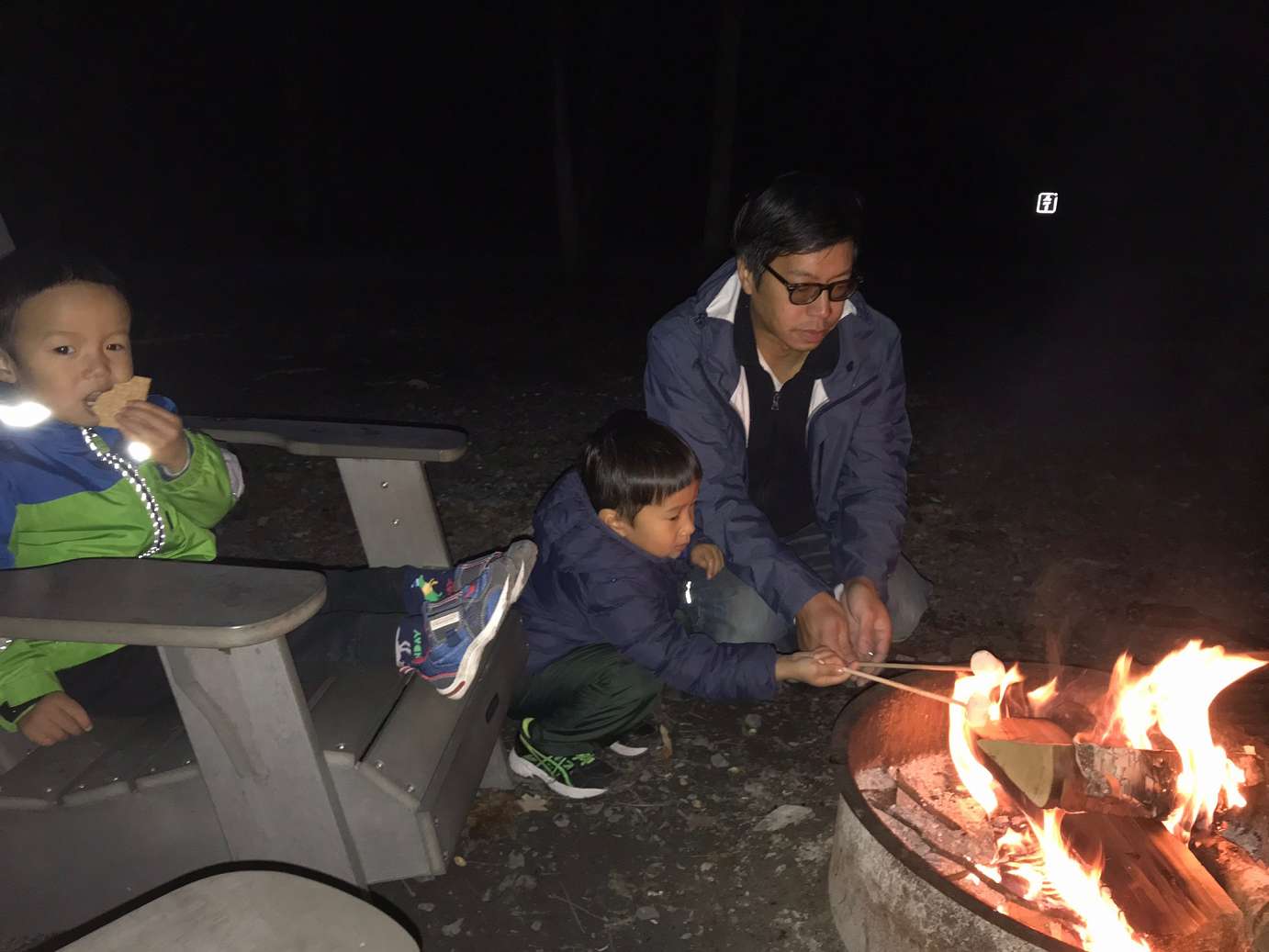 The next day we visited Olana State Historic Site in Hudson. The views there were absolutely breathtaking.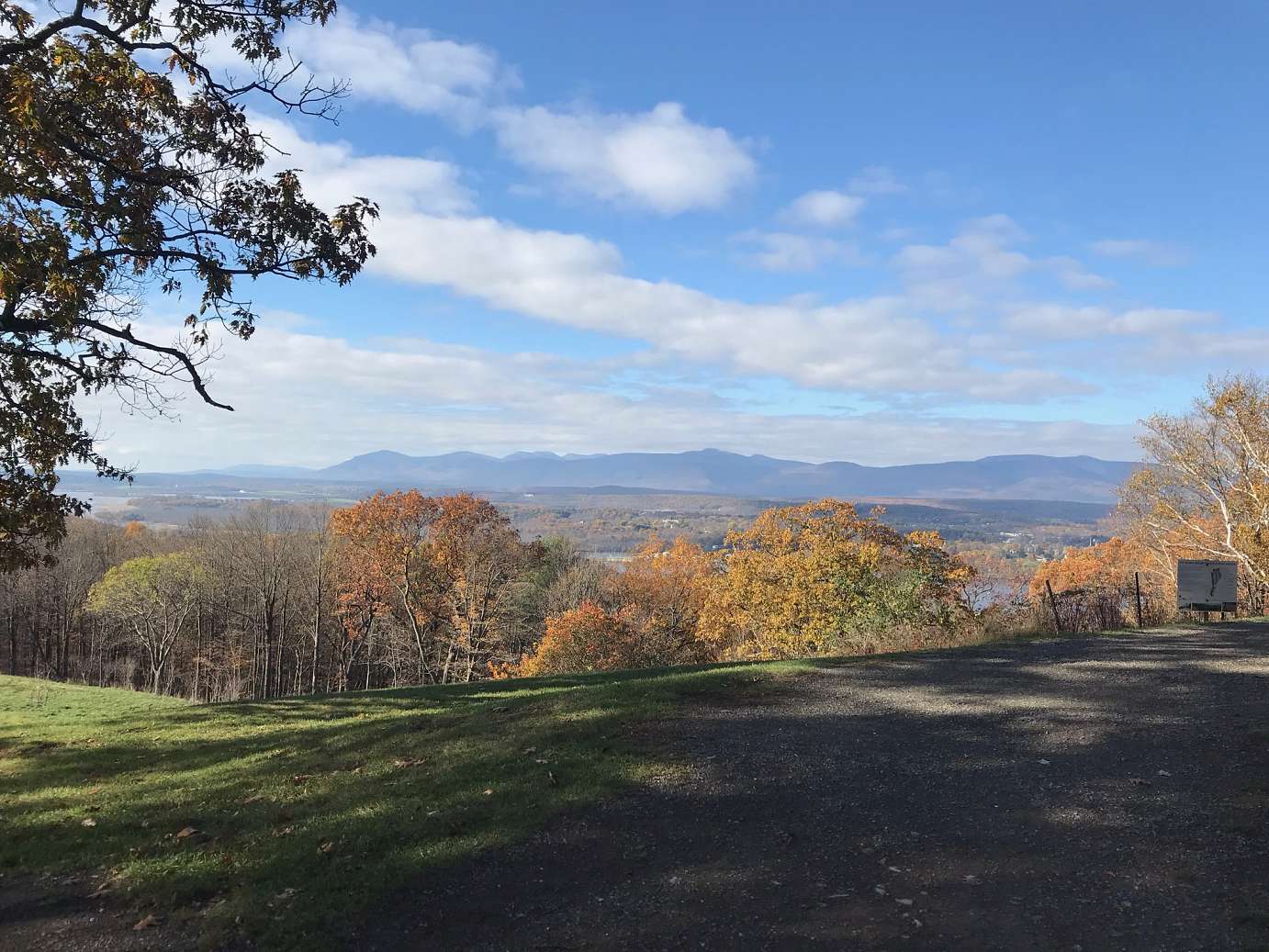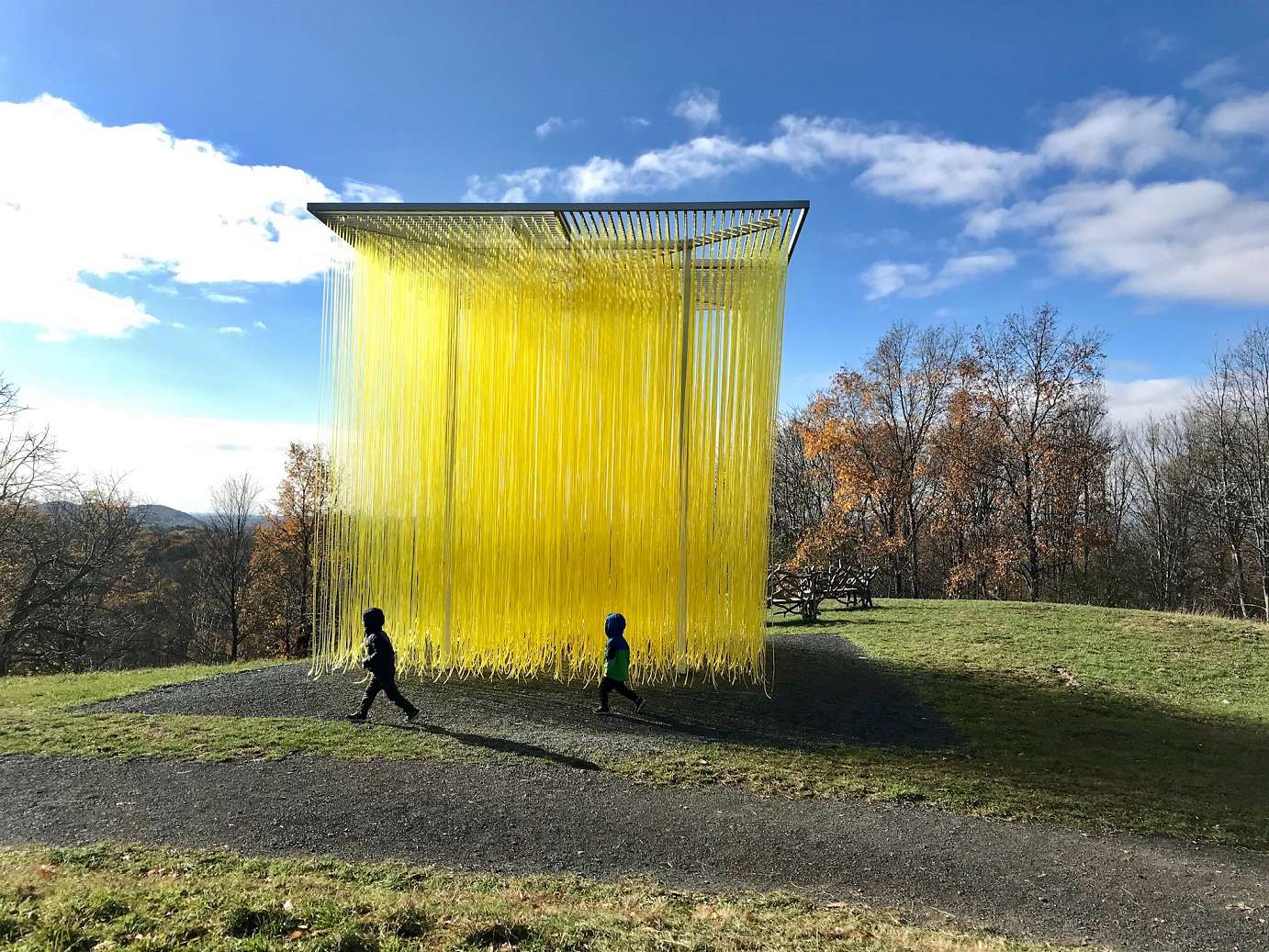 Afterwards, we visited FASNY Museum of Firefighting also in Hudson, which housed an extensive collection of antique fire trucks. It was really interesting to see how the old fire trucks look like back then. Plus, the Fire Museum featured some children-friendly attractions.
We ate lunch at the Outdated Café in Kingston. This is a vegetarian-friendly café with lots of terrific vegan options. The restaurant had a nice cozy atmosphere and the food is delicious. I was delighted that they have my favorite drink, rooibos latte!
I ordered the vegan chickpea tempeh sandwich with cashew cheese. It was completely mouthwatering. Equally enjoyable was the Lentil Loaf with sweet potato sage biscuit and also a side order of Mexican rice and beans.
The next day we visited Lake Mohonk. This spot is my favorite go-to place when I just want to get out of the city. It is a pristine lake that sits on a mountain. I especially enjoy coming here during the fall season when the foliage is in full bloom. Can't get enough of this view!​
We also had a nice vegan lunch at the Mohonk Mountain House, a Victorian castle nestled in the Hudson Valley.
When it was finally time to return home, we stopped at Caribreeze Vegetarian Cuisine in Spring Valley. The food was fabulous. The best Jamaican food I ever had.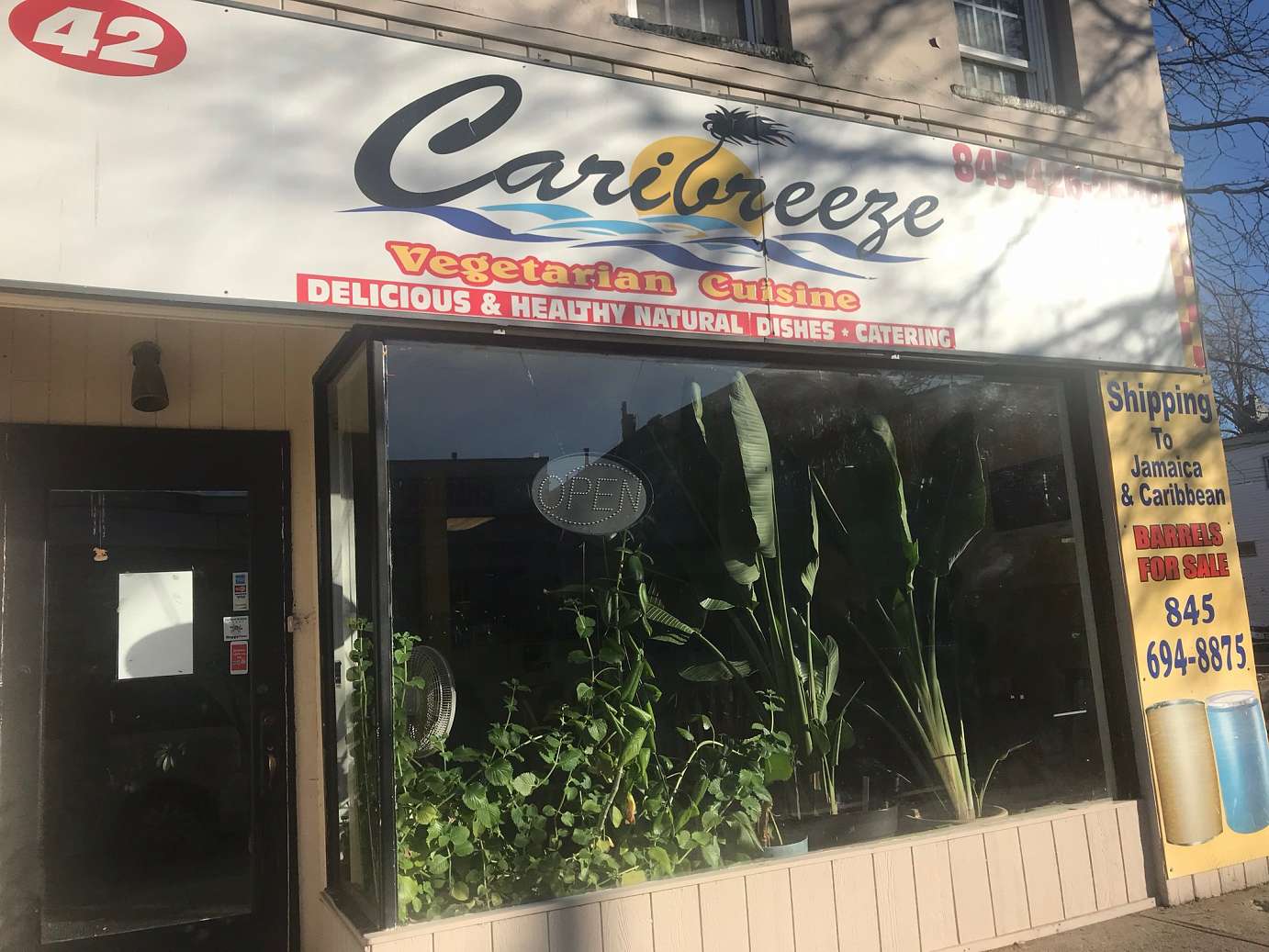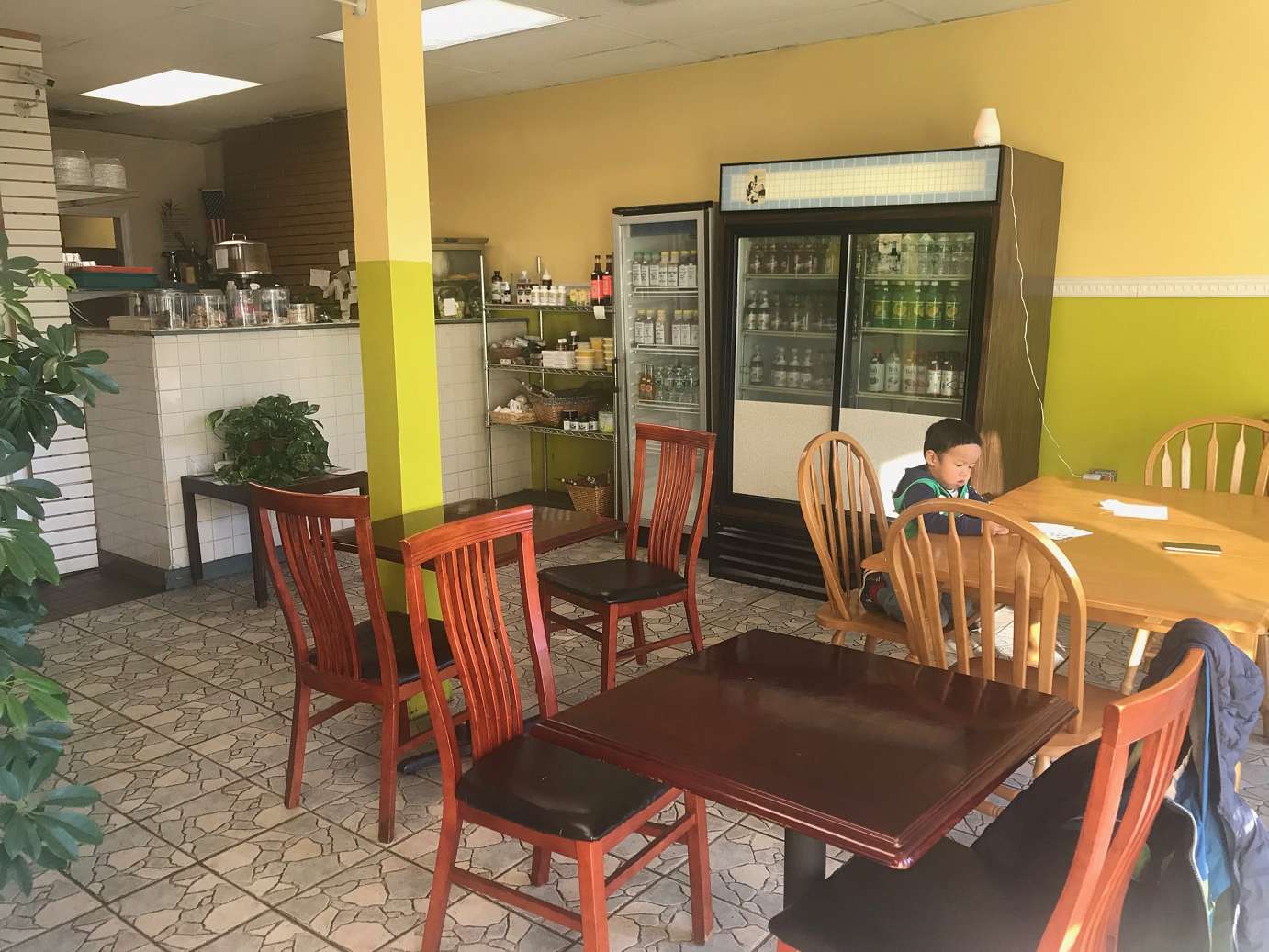 This mom and daughter shop also sells lots of natural body products. I was tempted to buy one of each but ended up buying a conditioner that had all natural ingredients.
Overall, the tiny house experience was great. But the next time around, I would like to stay at a tiny home that is not a rental but rather a lived-in one. After all, those are more similar to the ones that I'm fascinated with on YouTube.