Many of us may not be planning any international travel soon. But that does not mean we cannot enjoy all things vegan, connect with people, and be a part of a community. Here are 5 vegan apps that help us do all that and more.
Screenshot from the 21-Day Vegan Kickstart website
This app from the Physicians Committee of Responsible Medicine is handy if you have non-vegan friends who may be interested to give veg eating a try. It is a helpful guide that makes it easier for anyone to start on their vegan journey. There are recipes and nutrition tips from experts to help them through the process.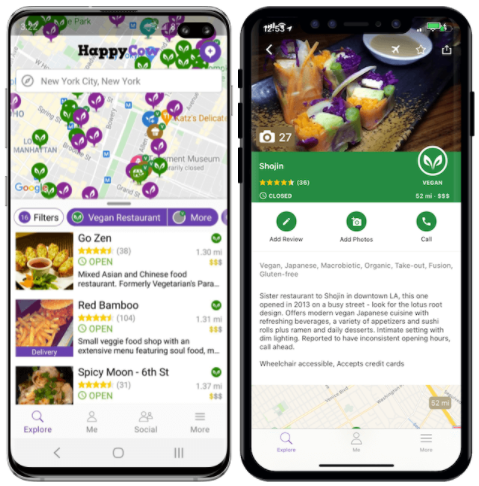 Screenshot from the HappyCow website
Looking for vegan food spots near you? Happy Cow helps you find cafes, restaurants, and stores offering vegan eats more quickly and efficiently. And with a treasure trove of listings from around the world, you will find a vegan or veg-friendly place nearest to you. You may even discover new vegan eats in your neighborhood. It is also a great tool to have for road trips, staycations, or when exploring other neighborhoods in your city.
Screenshot from the Oh She Glows website
Preparing your own food not only lets you choose the most nutritious plant-based ingredients to use. It can also be a relaxing experience. Not knowing how to cook should not be a problem. The Oh She Glows apps has over 160 vegan recipes that cater to a wide array of dietary requirements. You can try cooking or baking your favorite dishes and treats. Homemade treats also make the best gifts if you want to send something more personal to loved ones and friends who you may have not met face-to-face for a while.
Being part of a community during these trying times is a good way to stay connected. The Veganzone is a timely tool to connect with others who share the same interests as you. It is a tool you can use to find a wide array of content or create and share your own. It also helps you discover or organize your own online or on-site events. More importantly, it is a great place to keep in touch with friends and make new ones from near or far.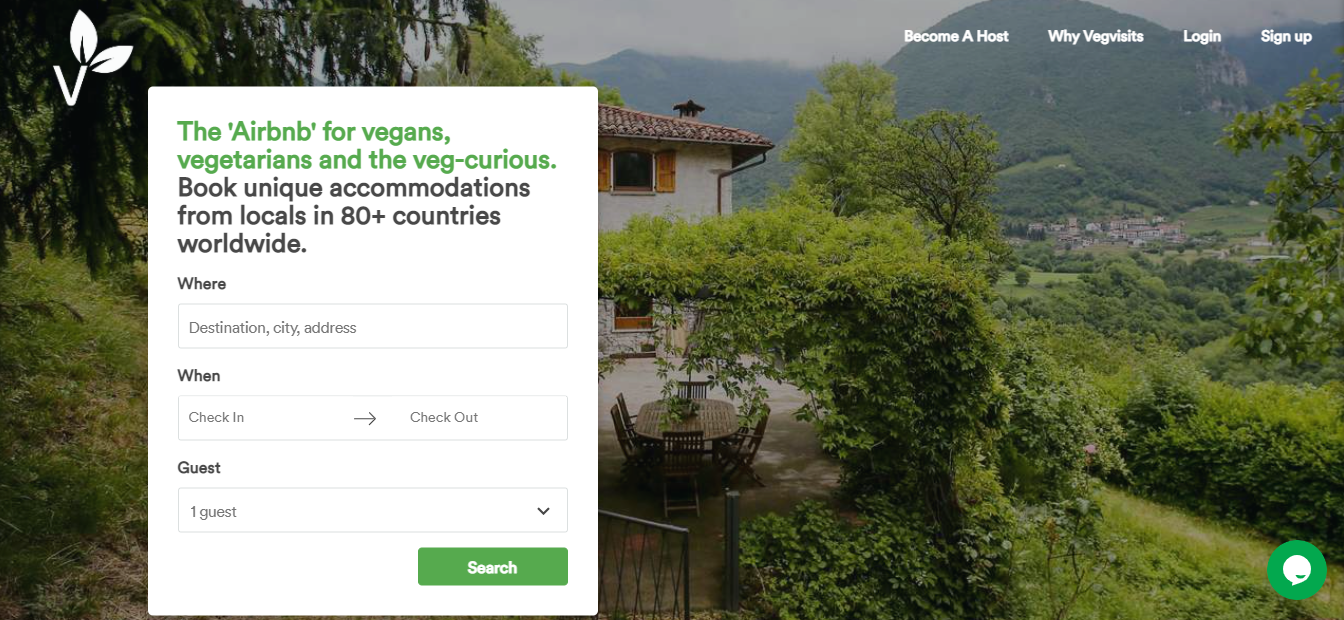 Screenshot from the VegVisits website
Sometimes a staycation is just what you need for a change of scenery at a time when your international travel plans are on hold. Finding vegan accommodations and hosts is easier using the VegVisits app. Some of the listings you will find include an animal sanctuary, apartment, bed and breakfast, boutique hotel, cabin, house, villa, and more for your staycation or holistay needs.
Life in the time of COVID-19 may have put a lot of things on hold for us, especially when it comes to traveling. But we still can make the most of this big pause from our pre-pandemic normal routines to enjoy the best things about being vegan during these trying times.