Blog
By Tina Chau • Nov 15, 2018
Vegans Laura and Kevin have fully embraced the nomadic lifestyle living and working full-time in an RV. They have been traveling around the country since September 2016 and write about their travels, RV life, and vegan recipes among others on their website the VeganRV. Vegtravelbuddies interviewed the couple to learn more about their vegan RV life, their adventures on the road, and the veg-friendly places for vegan travelers. And if you are thinking of taking on the RV life, they have plenty of great tips to share so read on.
---
By Tina Chau • Nov 13, 2018
One of the things I love about interviewing vegan and vegetarian travel bloggers is that I get to hear about a lot of fascinating stories, learn new things, discover things that connect us, and see the world from different lenses. In this interview, we picked the mind of Kate, creator of Plant-Based Kate where she shares about everything related to a healthy plant-based lifestyle. Kate completed her yoga teacher training in Rishikesh, India and decided to stay there to teach.  Read on to find out more about her story and get tips about vegan travel, food, and more.
---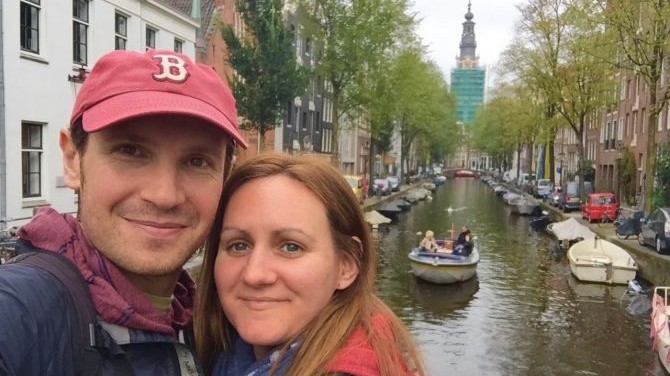 By Tina Chau • Nov 8, 2018
What if you have the sudden inspiration to live a location independent lifestyle? Would you go for it? For most people, it is not an easy decision to make. But for couple Amy and Andrew, founders of Our Big Fat Travel Adventure, it was a thought that they decided to pursue. And after years of careful planning and preparation, they finally quit their jobs to travel the world. We reached out to them to have them share their story and give us a glimpse of their adventures including what it is like to live and work abroad.
---
By Tina Chau • Nov 6, 2018
Asia is home to some of the most veg-friendly cities in the world. Think Bali, Chiang Mai, and Taipei. But the region remains to be unknown territory for many vegans and vegetarians with some places having a reputation for being difficult to eat as vegan. So we are quite excited to share this latest interview with Joy Yuan, a Singaporean entrepreneur, graphic designer, and recipe developer who blogs about vegan trave l and more on her website More Than Veggies. Read on to learn more about the diverse and fascinating Asian foo d scene, explore the wide array of veg options in Singapore from a veg local's perspective, and get plenty of tips that will make you want to start planning an extended trip around Asia.
---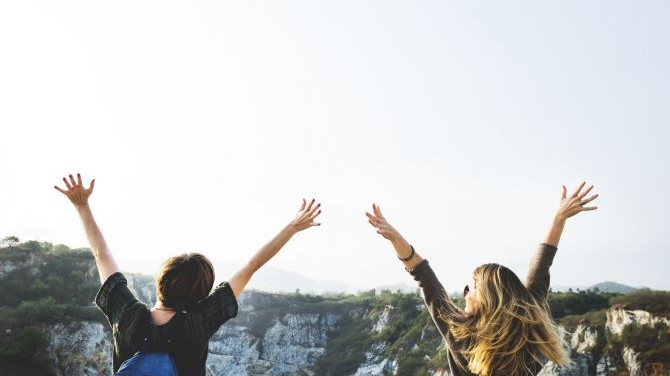 By Mhegan Lee • Oct 31, 2018
Some of us prefer to travel solo while others like to go on trips with a group. But meeting new people who share the same interest as you can be an amazing experience. Don't get me wrong. I love traveling with my family and friends. But when you're the only veg eater in the group there comes a point when you wish there's someone you can connect with in ways that even your most supportive loved ones can't.
---
By Jercyl Lerin • Oct 25, 2018
Buenos Aires is known for its asado and the social ritual around it deeply embedded in Argentine culture. So imagine my initial doubts on how I could possibly pull off going meatless in the land of carne. I have only been plant-based since January this year and have been increasingly vegan-curious in the past months. But if there is one thing I learned on my recent trip to the city, it would be this: it will surprise you in so many wonderful ways. Here are just some of the top reasons to love Buenos Aires - the Paris of South America:
---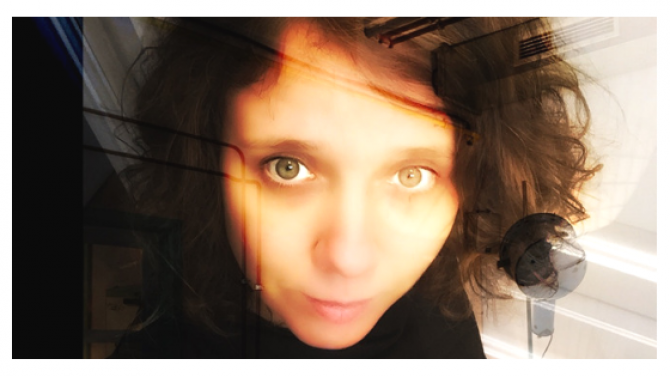 By Tina Chau • Oct 19, 2018
Our Vegtravelbuddies' interview series has been running for almost a year now. And we are always thrilled to have our interviewees share their unique stories, life lessons, and veg travel related tips with us. In this latest installment, we interviewed Klaudia Kondorosi, creator of Do Less Get More Done - a website that features photo stories on topics like sustainable travel, lifestyle, and so much more!
---
By Mhegan Lee • Sep 28, 2018
With over 7,000 islands, the Philippines is home to some of the most beautiful beaches in the world. It also boasts of numerous scenic destinations. Traveling across the country will likely take you to places with breathtaking natural scenery and hospitable people. It may be known as a meat-loving nation, but veg travelers will be happy to know that it has a growing vegetarian and vegan community, especially in the major hubs like Metro Manila.
---