Blog
By Tina Chau • Jul 3, 2018
I am excited to fill you in on our trip to Puerto Rico. It was fun-filled with lots of memories of amazing sights and experiences.
---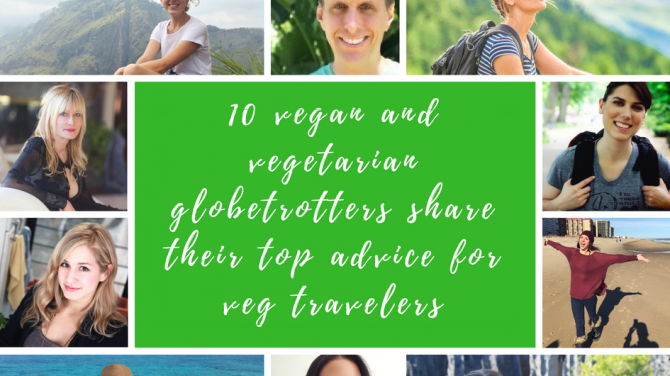 By Tina Chau • Jun 29, 2018
Vegan travel is growing and showing no signs of slowing down. As veganism goes mainstream, we are seeing more people seeking out veg-friendly destinations to explore. In the past six months, we have interviewed vegan and vegetarian travelers and influencers who shared their own experiences traveling the world. Here we rounded up the top advice they have for veg travelers. 
---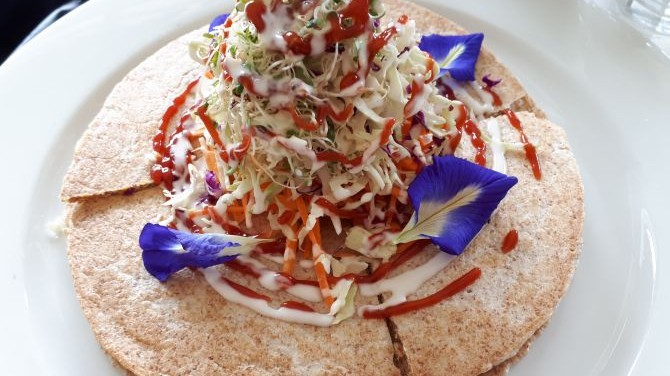 By Tina Chau • Jun 27, 2018
Discovering the local food scene and eating delicious vegan food is hands-down one of the best things about traveling. While there are too many scrumptious veg dishes we love to list at one go, we picked some of the most memorable vegan eats we found while on the road.
---
By Tina Chau • Jun 22, 2018
There is something incredibly fascinating about van life. Downsizing everything in your life to live in a van and travel the world sounds like such a liberating and yet nerve-wracking thing to do. We reached out to Victoria Holder, founder of Victoria's Creative Kitchen, to find out what small space living on the road is really like. Victoria shares her journey from living in the comforts of her flat in London to embracing the van life and creating exquisite-looking and delicious vegan dishes while on the go.
---
By Irene Causing-Orcullo • May 25, 2018
Siquijor is probably one of the most underrated destinations in the Philippines. But this may soon change as more people are beginning to discover its charms. Known as the Island of Witches and the Mystic Island, Siquijor has stayed mostly under the radar except for adventure seekers and backpackers who have explored it, many of whom have chosen to stay there indefinitely or for good.
---
By Mhegan Lee • May 24, 2018
The people's warmth and hospitality, the wonderful attractions including the 37 UNESCO World Heritage Sites spread across the countries of Cambodia, Indonesia, Laos, Malaysia, Myanmar, the Philippines, Singapore, Thailand, and Vietnam; the culture, and traditional cuisines -- these are just a few of the top reasons why Southeast Asia should be on your radar. Not to mention best value for money, especially if you avoid the tourist traps and get off the beaten tracks. Home to exotic fruits and abundant produce, it can be a fascinating place for vegans and vegetarians to visit. Still, it may not always be easy being a plant-based traveler in the area. So it helps to come prepared.
---
By Jercyl Lerin • May 21, 2018
A growing number of airports worldwide are stepping up their game to make long layovers a more pleasant experience for passengers - think golf courses, skating rinks, and cultural attractions among other offerings. Istanbul Atatürk Airport is one of those places where you could look forward to interesting layovers. It is an immersive experience waiting to happen. Whether you choose to spend the time at the airport or head out into the city, prepare to get your senses overwhelmed and your mind blown by the myriad of things to explore, absorb, savor, and enjoy. With so many options to choose from, here are some of the things to do on a long layover in Istanbul.
---
By Tina Chau • May 16, 2018
We are excited to share with you our interview with Caitlin Galer-Unti, founder of The Vegan Word and author of The Essential Vegan Travel Guide and the Barcelona Vegan Guide. Caitlin spent her childhood in the US and her adult years in the UK. She is vegan since 2008 but was already a long-time vegetarian before that. Whether you are looking for ideas on veg-friendly places to visit or some inspirations to fuel your wanderlust, read on to find the fascinating travel stories and tips she shares with us.
---