Blog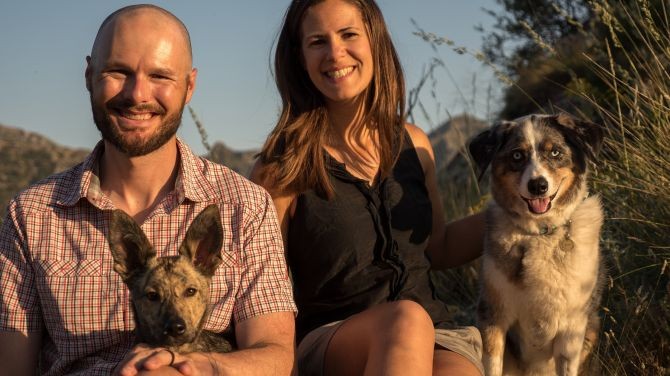 By Tina Chau • Jan 10, 2019
Jen Sotolongo and Dave Hoch are outdoor adventurers who have been traveling the world with their dogs Sora and Laila. They quit their jobs in 2015 and cycled across Europe with their beloved companion Sora. Originally from Portland, Oregon, they are now based in Granada, Spain where they continue to explore the world at a much slower pace. Whether you are looking for ideas on travel adventures with dogs or cycle touring, you will find plenty of inspirations, tips, and stories from the road on their website - Long Haul Trekkers.
---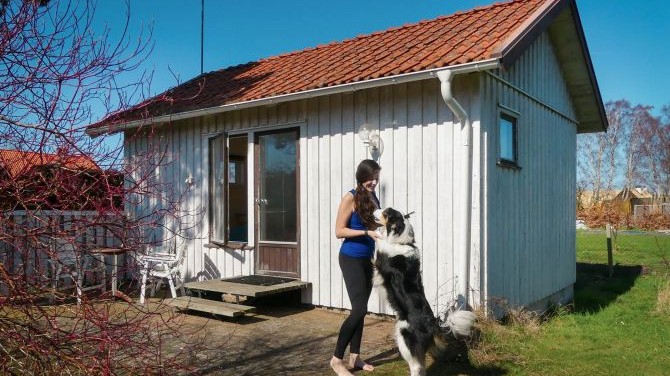 By Tina Chau • Jan 3, 2019
Have you ever thought about downsizing and owning less? Or just wondered what it is like to live free of a lot of possessions that take up so much space in your home? Tarah Millen, the creator of Tarahlivinfree and Livin Free, shares her insights on tiny home and campervan living, travel, adventure, minimalism, and raw vegan lifestyle. Read on and get inspired by her stories.
---
By Mhegan Lee • Dec 29, 2018
For some people, making New Year's resolutions is a tradition not taken lightly. They could be anything -- from committing to building healthier habits to finally going to that dream trip and everything in between. While there is so much to look forward to a year filled with possibilities, there are some simple and life-changing things everyone can do to make 2019 a better year for the planet.
---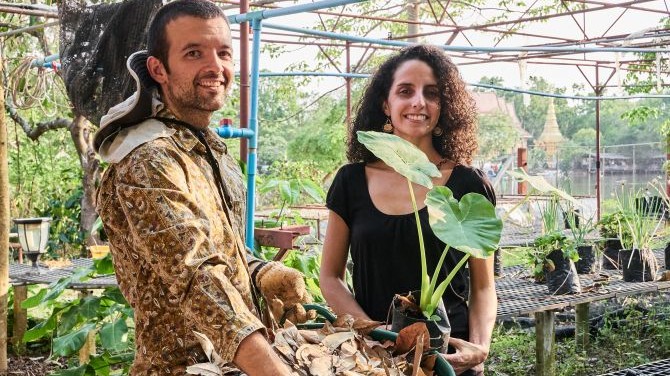 By Tina Chau • Dec 27, 2018
Joao and Sara have been traveling since 2010. They became vegetarians in 2015 in Brazil where they stayed for three years. They have also lived in the UK, Cayman Islands, Nicaragua, Portugal, and Thailand. Their plan is to live in all continents as they continue to explore the world. The couple writes about slow travel, sustainable lifestyle, and healthy plant-based diet on their website the No Footprint Nomads.
---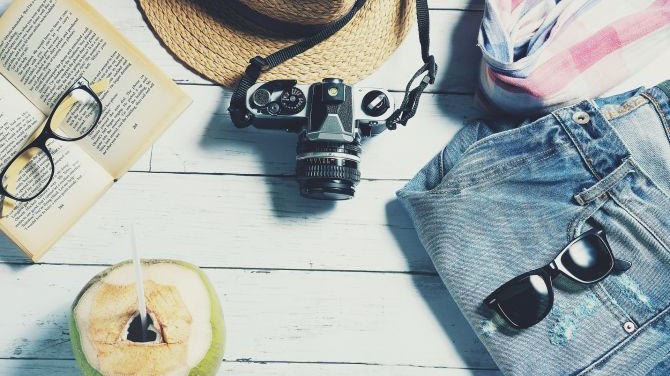 By Mhegan Lee • Dec 18, 2018
Being vegan nowadays may be easier than ever. But it still has its share of challenges, especially for those who are still new at it. Adjusting to new eating habits and food choices may be fairly easy when you are in familiar surroundings. Add travel to the mix, however, and things get a bit more complicated. Whether you are thinking of going vegan in the coming year or just want to experience eating plant-based when traveling, here are some tips for the first time veg traveler.
---
By Tina Chau • Dec 3, 2018
At 28 and having worked in the same company for seven years, Sarah Mackenzie decided to quit her job to spend time traveling. She then bought a ticket that would take her to five destinations across the globe. Her trip brought her to Asia where she ended up staying in Thailand for two years. Sarah has since been traveling around the world and writes about the best veg-friendly places she finds in her travels, cruelty-free tourist attractions, environment-related issues, and so much more on her website My Veggie Travels. Whether you are looking for veg travel ideas or some tips, you can find them in our interview with her so read on.
---
By Irene Causing Castillo • Nov 29, 2018
When a friend and business partner invited me for a three-day and three night's stay in Siargao, the Surfing Capital of the Philippines, I imagined it would be as crowded as Boracay which I have visited in the past. Not that I would pass up the chance to finally visit one of the country's top destinations just to get away from throngs of people. But I was bracing myself for it just in case.
---
By Tina Chau • Nov 27, 2018
Laura Cody has been traveling the world full-time since 2013. She writes about her travels, vegan food, and more on her website Vegan Vs Travel. Read our full interview with Laura as she provides a glimpse into what it is like to travel full-time as a vegan. 
---