Approaching Narita International Airport
I traveled to Japan for the Tokyo 2020 Olympic Games - one year after it was postponed because of the COVID-19 pandemic. Japan is still closed to tourists and business travelers. And Tokyo was still in a state of emergency around the time I arrived there. It was my first trip since 2019.
14 Days Quarantine
Those traveling to Japan for the Olympic Games were encouraged to quarantine for 14 days before departure. We also had to monitor our temperature daily during that period. Working from home made this much easier for me. I avoided going out and meeting up with people. Still, the uncertainty was a constant thing. News of new covid-19 variants and spikes in cases in many countries was like a sword hanging that could suddenly drop at any moment and cut off all hopes of having the Games push through. I was hoping for the best but I was prepared for the worst -- that it could get canceled for good.
2 RT PCR Tests
Two oral/nasal RT PCR tests were required for our Japan entry - the first one within 96 hours and the second 72 hours before departure. These had to be done by Japan government-accredited testing laboratories. I had to make sure that the laboratory used the valid format of certificate of negative test result to avoid the risk of being denied boarding. Waiting for the results for both tests added to the strain of pre-departure preparations. It was like completing a series of hurdles. I had to stay negative for covid-19.
Download and fill-out relevant apps
There were at least two phone apps I had to download before leaving. And it was a must that I complete the required information in one of them before departure to avoid any issues upon arrival in Japan. Because it could mean longer time spent at the airport to set up those apps. Thankfully, I was able to do this without a glitch.
Entry Procedures at Narita International Airport
Volunteers were waiting as soon as we got off the plane. They checked if Olympic Games participants have pre-valid cards (PVC). The PVC will later be validated and laminated and will serve as accreditation throughout our stay. We were taken to a waiting area with socially distanced chairs. More volunteers and airport staff checked if we had the PVC, the apps, health declaration form (given on the flight), certificate of negative test result within 72 hours of departure, and passport.
Saliva sample collection point
Next, we were taken to a desk where they scanned the quarantine code in one of the apps and gave a tube for the saliva test. They asked if we have eaten, drank, smoked, etc. in the last 30 minutes before giving out the kit to collect the saliva sample. There are small booths that provided some privacy while we did this. After submitting the saliva sample, we proceeded to another area where all the required documents were re-checked. After, we were taken to an area where we waited for the result of the saliva test. One health personnel came and informed me that I was negative. I received a quarantine certificate that I had to show at the immigration counter. I had my PVC validated before heading to the immigration counter with my quarantine certificate and newly laminated accreditation.
COVID-19 test result
Going to the Hotel
There were designated limousine buses scheduled to take arriving Games participants to the Tokyo City Air Terminal (T-CAT). There were only about 5 of us on the bus when it left the airport. Travel time is roughly 50 minutes. Volunteers were waiting at the T-CAT to take us to a desk where they will arrange a taxi for each of us to take us to the hotel. It took about less than 20 minutes for me to arrive at mine.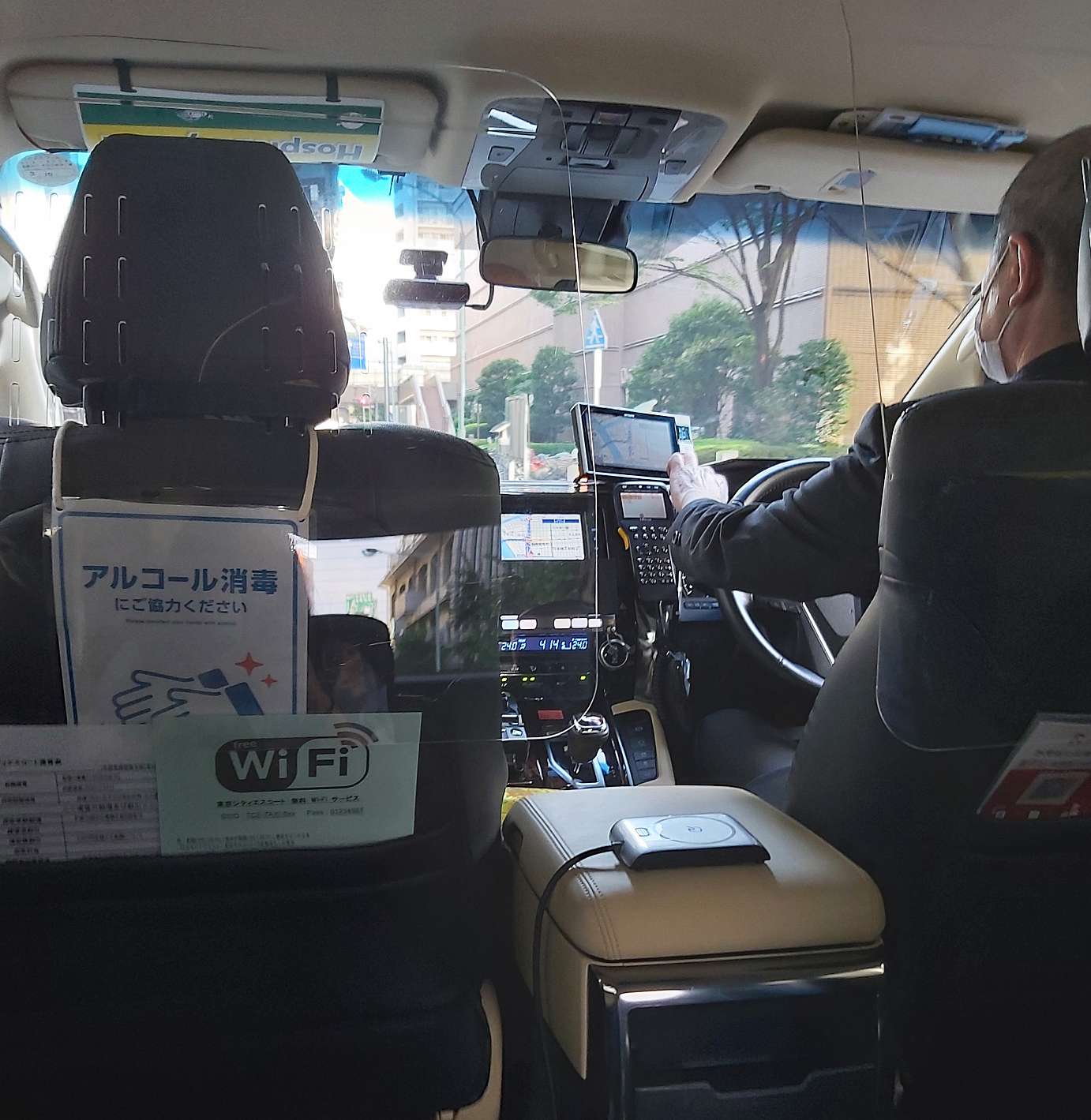 Taxi from T-CAT to hotel
Life in a Tokyo Bubble
There were only three pre-approved places (including the hotel) that I could go to. There were specified dining areas within the hotel premises. We were prohibited from visiting the hotel's other restaurants and shops. But we were allowed to order from Uber Eats and shop online from Amazon Japan or other sites. When in the hotel I spent my time in my room. Looking out the window of my room and the bus was the only sightseeing I did while there. I submitted a saliva sample every day without fail for the daily COVID-19 test. Wearing of medical-grade face masks and social distancing was likewise strictly implemented.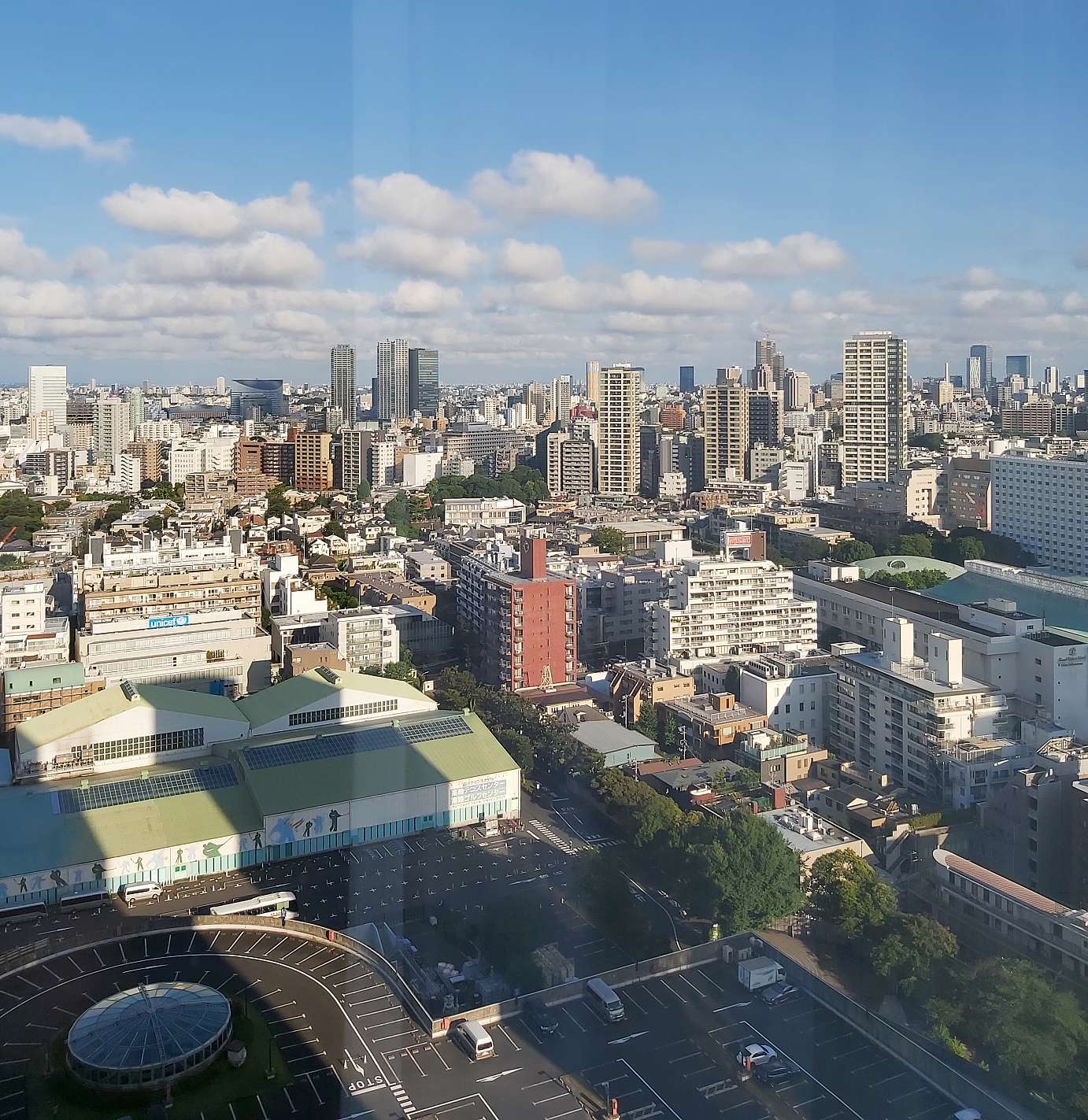 View from my room
View from the bus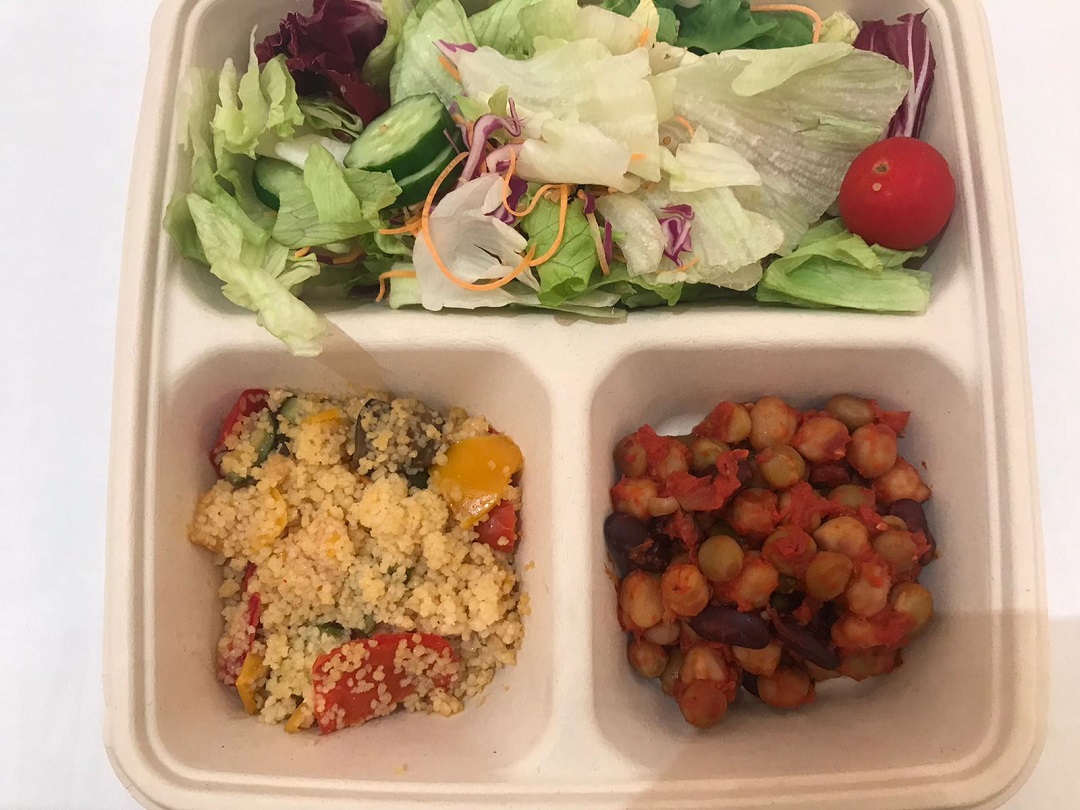 Vegan breakfast at the hotel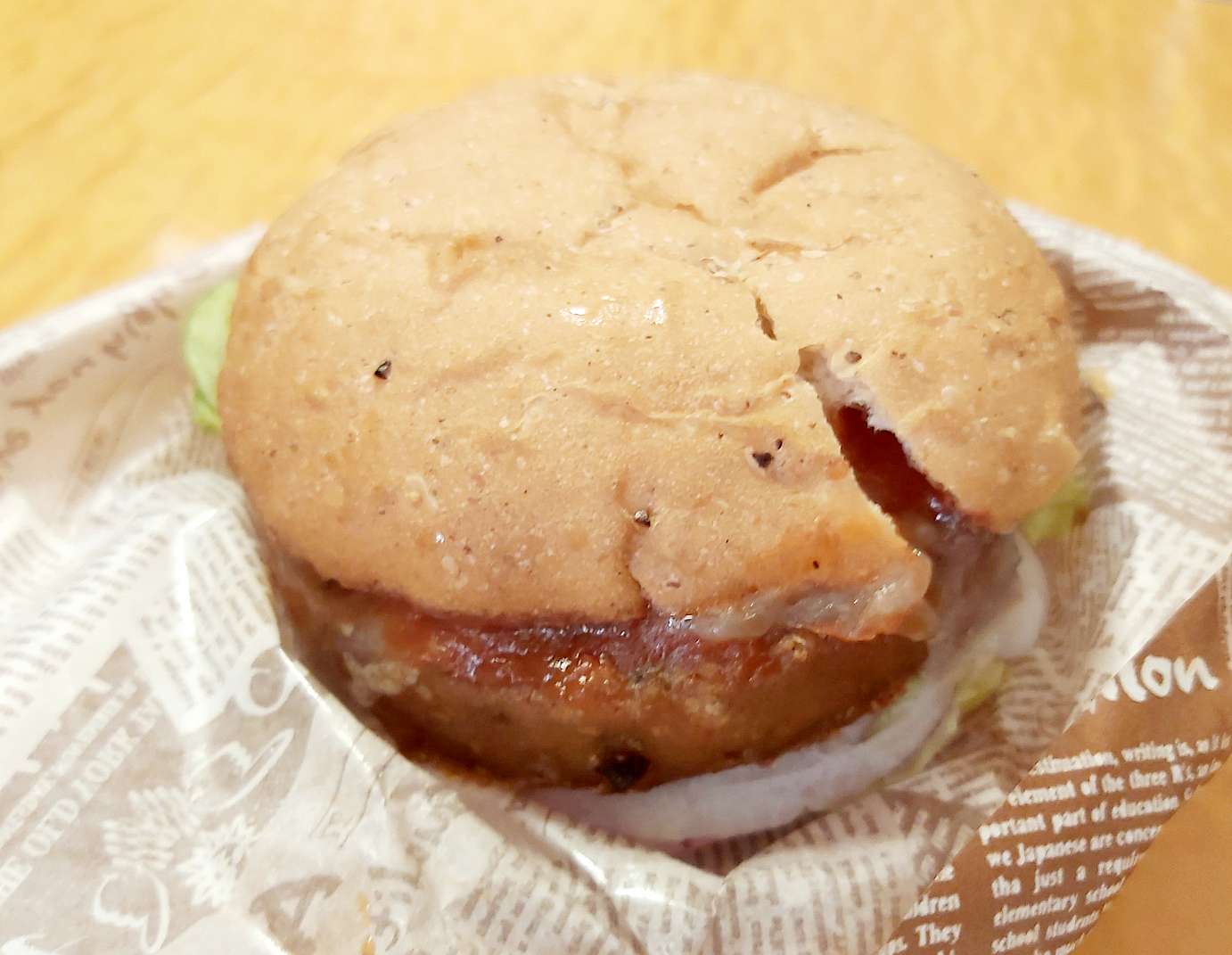 Mr. FARMER's Vegan Burger/Truffle Cheese
Some kind of edamame snack. So good!
Departure
We can only stay in Japan up to 48 hours after our work was done. The morning of my departure, a taxi arrived on schedule to take me to T-CAT where I boarded a limousine bus going to the airport. I was struck again by the sight of the nearly empty and quiet airport. A far cry from my memory of my last visit where it was teeming with people. I remember thinking that if COVID-19 did not happen and the Olympic Games pushed through last year I would have been to Kyoto and Nagoya as planned.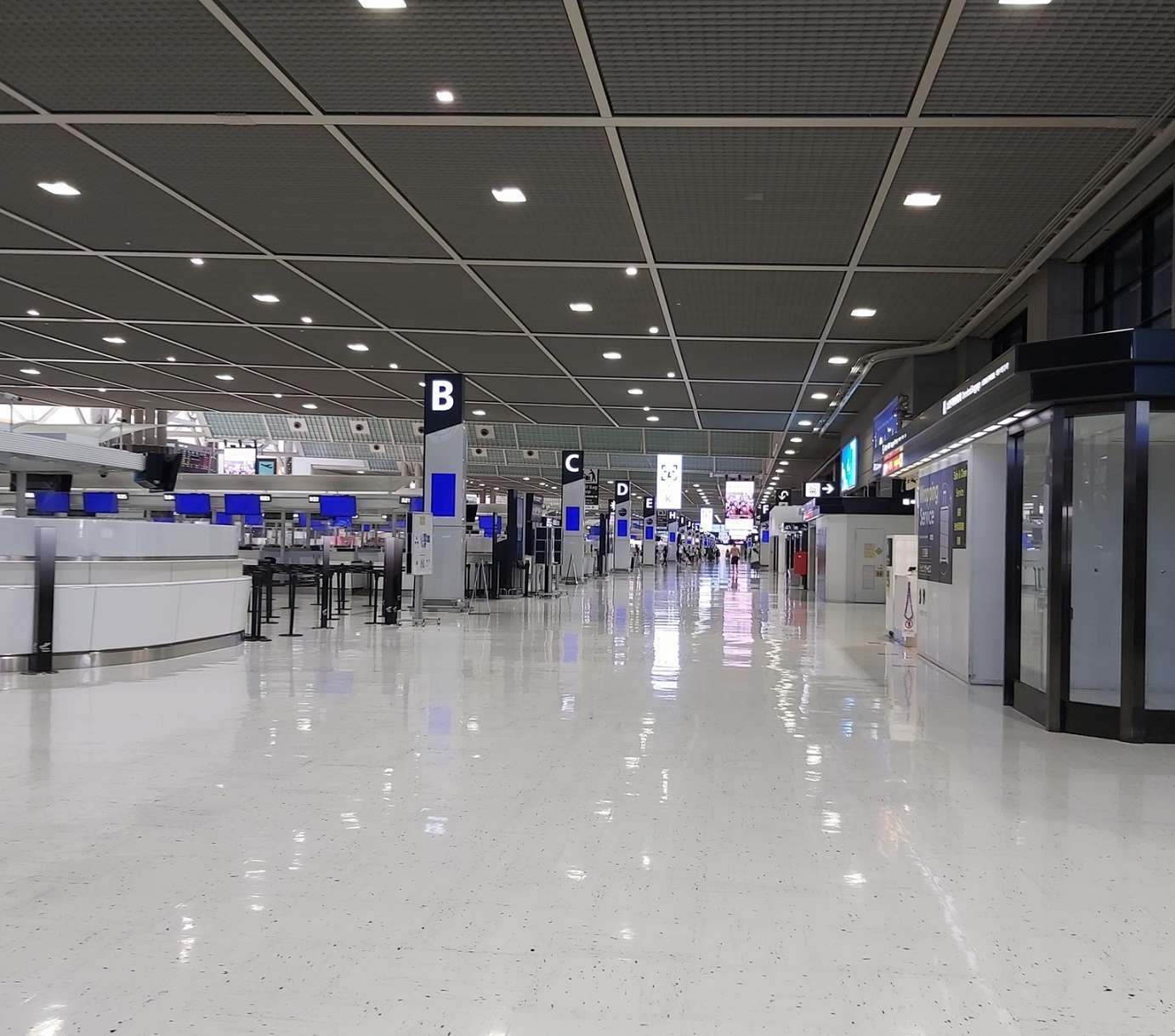 Narita International Airport Departure
Traveling to Japan during a pandemic will forever be a memorable experience. And it was not only because of the Olympics. Despite the travel restrictions and stringent COVID-19 protocols, I felt the omotenashi, the renowned Japanese hospitality, shining through. They did a splendid job in organizing and hosting the Games despite all the challenges and difficulties. It was a wonderful experience and I could not wait for the time when it would be a lot safer to travel so I could come back and see more of it.