Blog
By Mhegan Lee • Apr 30, 2019
Travel apps have proven to be quite useful. They not only help you plan and prepare for your trips but can also be your go-to source of real-time information, ideas, and tips if needed. Here's a short list of some of the top picks to use while traveling.
---
By Mhegan Lee • Apr 25, 2019
I travel overseas at least once a year. That may not sound like much. But truth be told, I'm surprised that I get to travel at all. I suffer from anxiety for as long as I can remember. And it bleeds out into every aspect of my life. Travel is high on my list of things I love to do but want to avoid. Planning a trip is not all about fun and excitement for me. Fear and worry are like unwanted guests that make their presence felt every single time.
---
By Jercyl Lerin • Apr 10, 2019
I arrived hungry in Bangkok on a Friday morning. But I was buoyed by the thought of having lunch at the Veganerie, an all-vegan restaurant that I read a lot about when I was doing my research for my trip. So when I finally arrived at the hotel, after almost an hour because of the heavy traffic, I just quickly dropped off my carry-on in my room and booked a Grab car to take me to Veganerie Soul in Siam Paragon.
---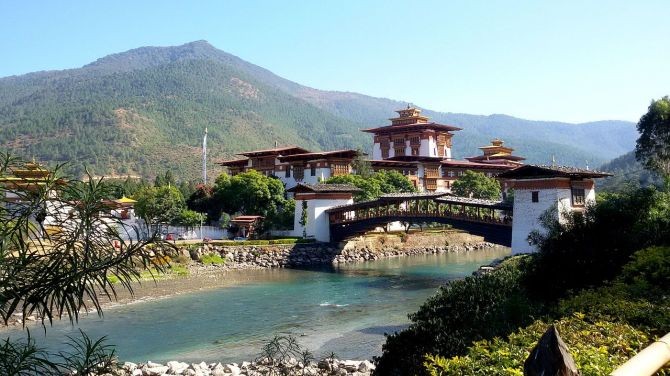 By Mhegan Lee • Mar 28, 2019
Every place is a place like no other. But there are places that you visit that seem to leave more lasting impressions. Visiting them might even be life-changing for some. Bhutan, also called Druk Yul or Land of Thunder Dragon, is that kind of place. And the only way to understand what makes it so captivating for many is to experience what it is like to be a tourist and a vegan in one of the world's most beautiful places.
---
By Tina Chau • Mar 25, 2019
Amelie Gagne has been traveling and living in different places across the globe since she was 21 years old. It was on a trip to Cuba with her mom and sister that she fell in love with travel and food. This led to a decision to set out on her own to Vancouver where she ended up staying for two years. It was the beginning of a long-term trip that took her to San Diego, California; England, and Europe. She then came back to Montreal where she pursued a second university degree and later landed a job as a graphic designer. Fast forward to six years after she returned to Montreal, she decided to take a break and booked a one-way ticket to Asia. She traveled around Southeast Asia for almost two years and now lives in Berlin. She writes about vegan travel, yoga, waste reduction, and fair fashion on Mostly Amélie. Read on for more of her insights on traveling, living abroad, and being a vegan traveler.
---
By Mhegan Lee • Mar 22, 2019
Every season has its own charm, but spring can be exceptionally gorgeous. It is a perfect time to venture outside to enjoy the pleasant weather and beautiful scenery. Think flowers in bloom, more sunshine, and the myriad of things that you find as the season unfolds. Tokyo in spring is hands-down one of the city's best for a lot of reasons. Here are just some of the best things to see and do to make the most of your springtime sojourn in one of the most fascinating cities in the world.
---
By Tina Chau • Feb 28, 2019
I fell in love with Miami six years ago when I first went there with my husband before we had kids. So it is good to be back and revisit familiar spots as well as explore the growing veg dining options they have here. It is an amazing place for vegans or anyone who loves sunshine, beaches and fresh exotic fruits. It always feels like there is not enough time to see and do the things I want in this city. But here are some of the places we visited that I would recommend if you are heading out to Miami.
---
By Mhegan Lee • Feb 27, 2019
Here at Vegtravelbuddies, we are always on the lookout for the best places to stay when traveling. We just love the thought of finding different types of vegan, vegetarian, and veg-friendly accommodations. One of the downsides of staying in regular hotels is the limited options available on the breakfast buffet. So an all-vegan menu would be a definite plus. Most veg hotels, if not all, also lean towards sustainable and eco-conscious practices. We are seeing more veg facilities using vegan and eco-friendly products like shampoos, organic cotton bedding, solar energy for lighting fixtures, and more. Some even have their own farms and fruit orchards where guests can harvest fresh produce they can cook meals from.  With so many new accommodations now catering to veg travelers, vegan vacations promise to be even more enjoyable. We rounded up some of the vegan hotels on our radar that we would love to visit soon.
---