Blog
By Tina Chau • Feb 28, 2019
I fell in love with Miami six years ago when I first went there with my husband before we had kids. So it is good to be back and revisit familiar spots as well as explore the growing veg dining options they have here. It is an amazing place for vegans or anyone who loves sunshine, beaches and fresh exotic fruits. It always feels like there is not enough time to see and do the things I want in this city. But here are some of the places we visited that I would recommend if you are heading out to Miami.
---
By Mhegan Lee • Feb 27, 2019
Here at Vegtravelbuddies, we are always on the lookout for the best places to stay when traveling. We just love the thought of finding different types of vegan, vegetarian, and veg-friendly accommodations. One of the downsides of staying in regular hotels is the limited options available on the breakfast buffet. So an all-vegan menu would be a definite plus. Most veg hotels, if not all, also lean towards sustainable and eco-conscious practices. We are seeing more veg facilities using vegan and eco-friendly products like shampoos, organic cotton bedding, solar energy for lighting fixtures, and more. Some even have their own farms and fruit orchards where guests can harvest fresh produce they can cook meals from.  With so many new accommodations now catering to veg travelers, vegan vacations promise to be even more enjoyable. We rounded up some of the vegan hotels on our radar that we would love to visit soon.
---
By Tina Chau • Feb 25, 2019
Diana Edelman is an animal rights activist, travel expert, and founder of Vegans, Baby - a comprehensive guide and resource to everything vegan in Las Vegas. She lived in Chiang Mai, Thailand while working for an elephant rescue organization before returning to Las Vegas where she now devotes her time creating and providing a wide array of content to help veg travelers and locals alike explore more of Las Vegas' vegan scene. Whether you are visiting Las Vegas soon or just looking around for destination ideas for your next vegan vacation, read on to find out more of the exciting vegan-friendly things to discover in and beyond The Strip.
---
By Mhegan Lee • Feb 21, 2019
Traveling is always an enriching experience. But not everyone has the time nor the budget for frequent and extended trips overseas. The good thing is that you do not have to go far to explore and see new things. You might be surprised how much you can discover by being a tourist in your hometown. You may think you know your place like the back of your hand, but as you take time to find out what changed you will find plenty of new things to discover.
---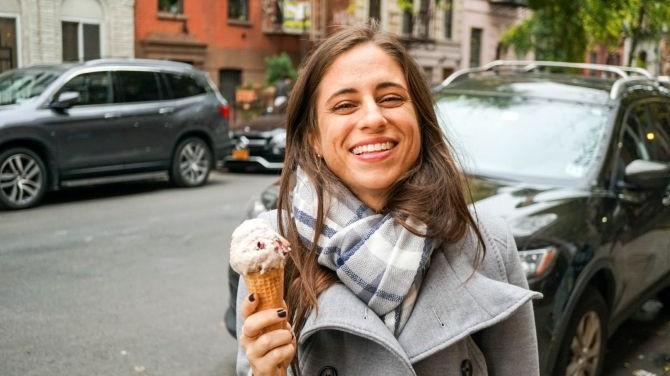 By Tina Chau • Feb 13, 2019
For Valerie Libutti, going vegan does not mean giving up the foods you love. Instead, it introduces you to a diverse and exciting vegan food scene from around the world. She shares about traveling as a vegan couple, all the amazing food, and a lot of recipes inspired by these fascinating discoveries on Vegan Travel Eats. Read on to find out more of her stories and tips as a vegan traveler.
---
By Tina Chau • Jan 31, 2019
I've always wanted to stay at an earthship since I first learned about it from a friend a few years ago.  The idea of staying at a house that is entirely self-sufficient and made of natural and recycled materials fascinated me.  I love sustainability, homesteading and am already practicing on reducing my carbon footprint.  Thus, naturally, the idea of an off-grid dwelling appealed to me.  So we packed our bags and headed off to Taos, New Mexico.
---
By Jercyl Lerin • Jan 29, 2019
Traveling by train from Aix-les-Bains, a thermal spa town in the eastern part of France, to Paris takes about four hours. But it took me a bit longer than that because of a misadventure that proved to be the biggest adventure of all in my trip.
---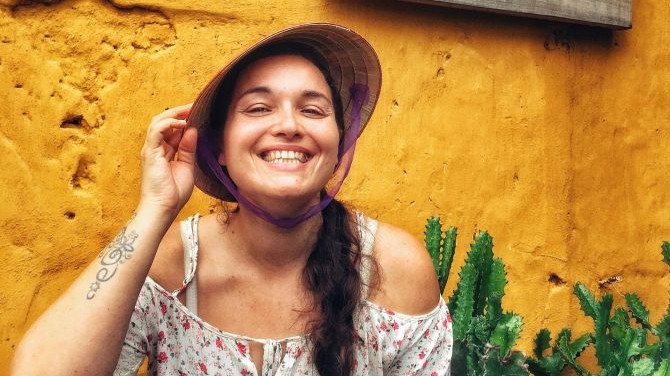 By Tina Chau • Jan 28, 2019
Making the switch to a vegan lifestyle involves adjustments that may require some time to get used to. The first time you travel as a vegan can be daunting. Just imagine how it must have been for those who went vegan in the early days when finding veg options is not as easy as it is now. Sarah Dallera knows well what it is like to travel to places where it can be a struggle to find cruelty-free meals. This inspired her to create the Vegan Travel Diaries where she writes survival travel guides, recipes, animal rights, and more. 
---