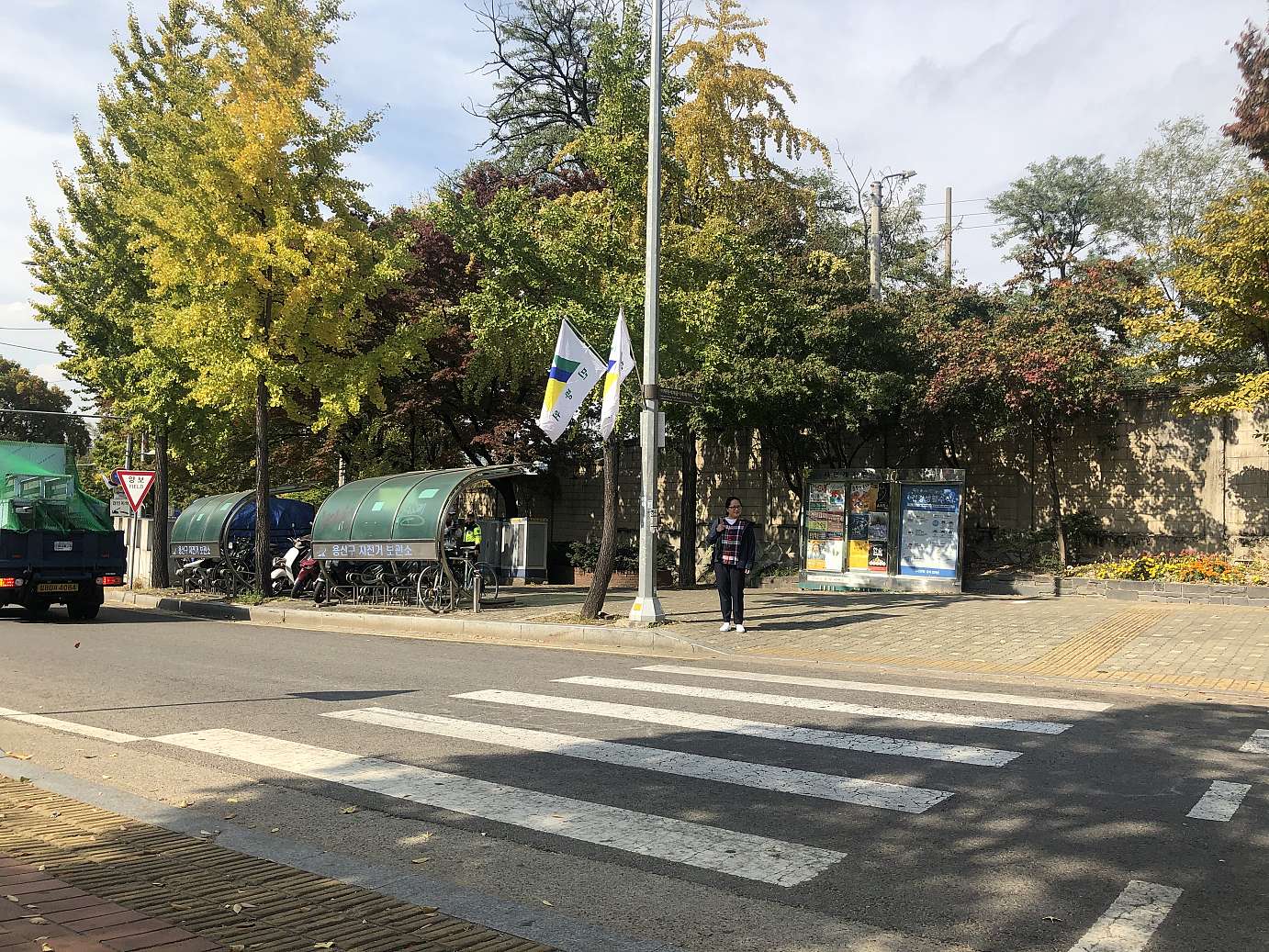 At Itaewon
Autumn is a wonderful time to visit South Korea. And while I enjoyed the week I spent in a city in the North Chungcheong province surrounded by nature and breathtaking fall foliage, I was also looking forward to my short visit to Seoul.
Since it was going to be a short visit, I decided to not stress it out and just do things without much of a plan and see where the road and the subway will take me.
Itaewon (Yongsan District)
Nearest airport bus stop to where we stayed
Mujinjang Café and Party Studios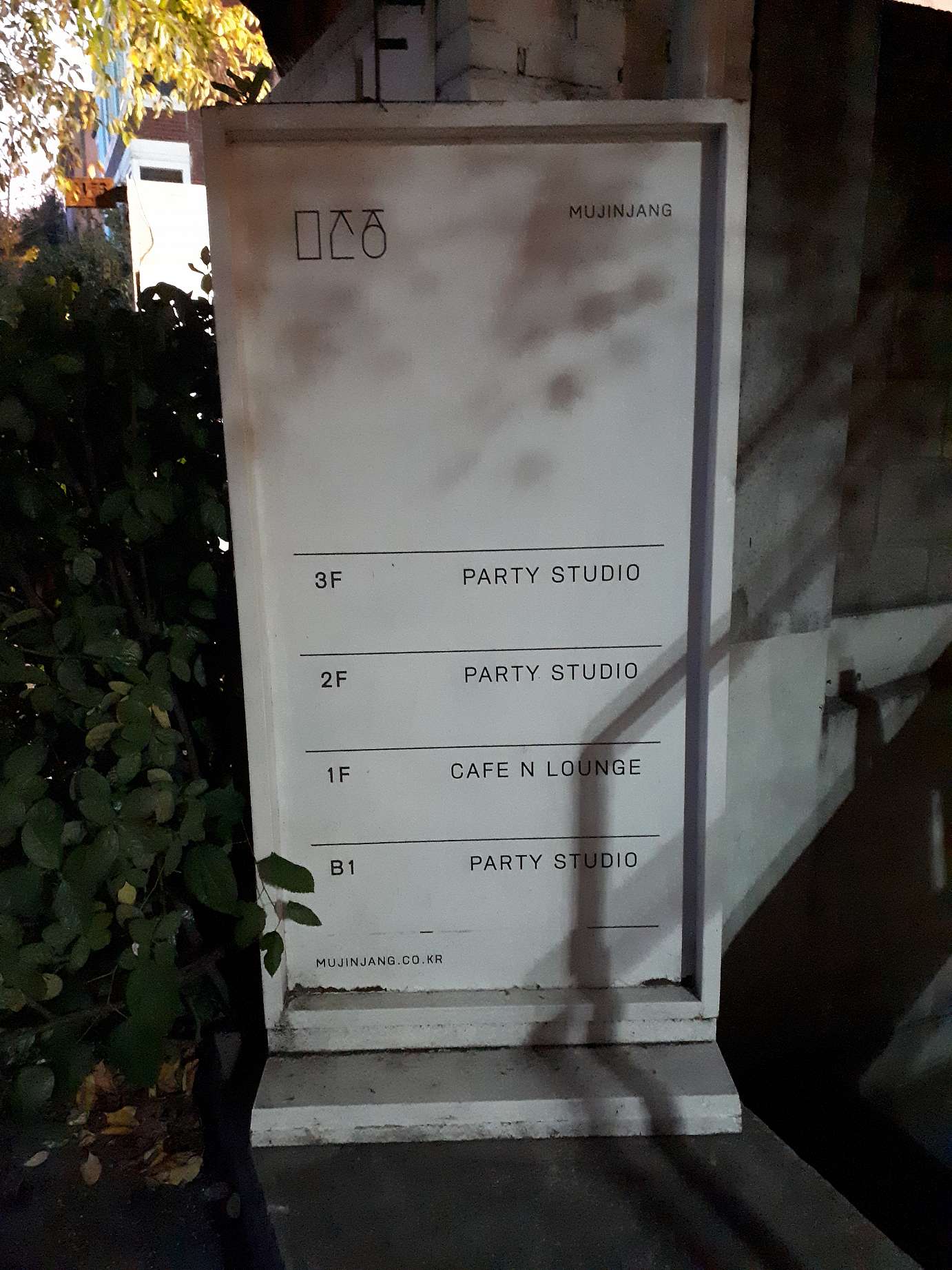 Mujinjang
Another coffee shop beside Mujinjang and a view of the quiet street
One of the waiting areas at the multi-level Noksapyeong Station
Our Korean colleagues booked a place for us to stay in Noksapeyong in Itaewon located in a charming and quiet street. It was conveniently located near an airport bus stop, a subway station,  and a short walk to many attractions in the neighborhood. It was an excellent spot if you want some quiet but still want to be near places of interest as well as Itaewon's numerous cafes, restaurants, and bars.
Noksapeyong Station, which was the nearest station to where we were staying, was a pleasant discovery for me. My friend and I agreed to meet there but I arrived early. I was happy to discover that it was actually a great spot to wait. The multilevel station has a well-thought and beautiful interior design with three different themes. It was also not as busy and crowded as the other stations.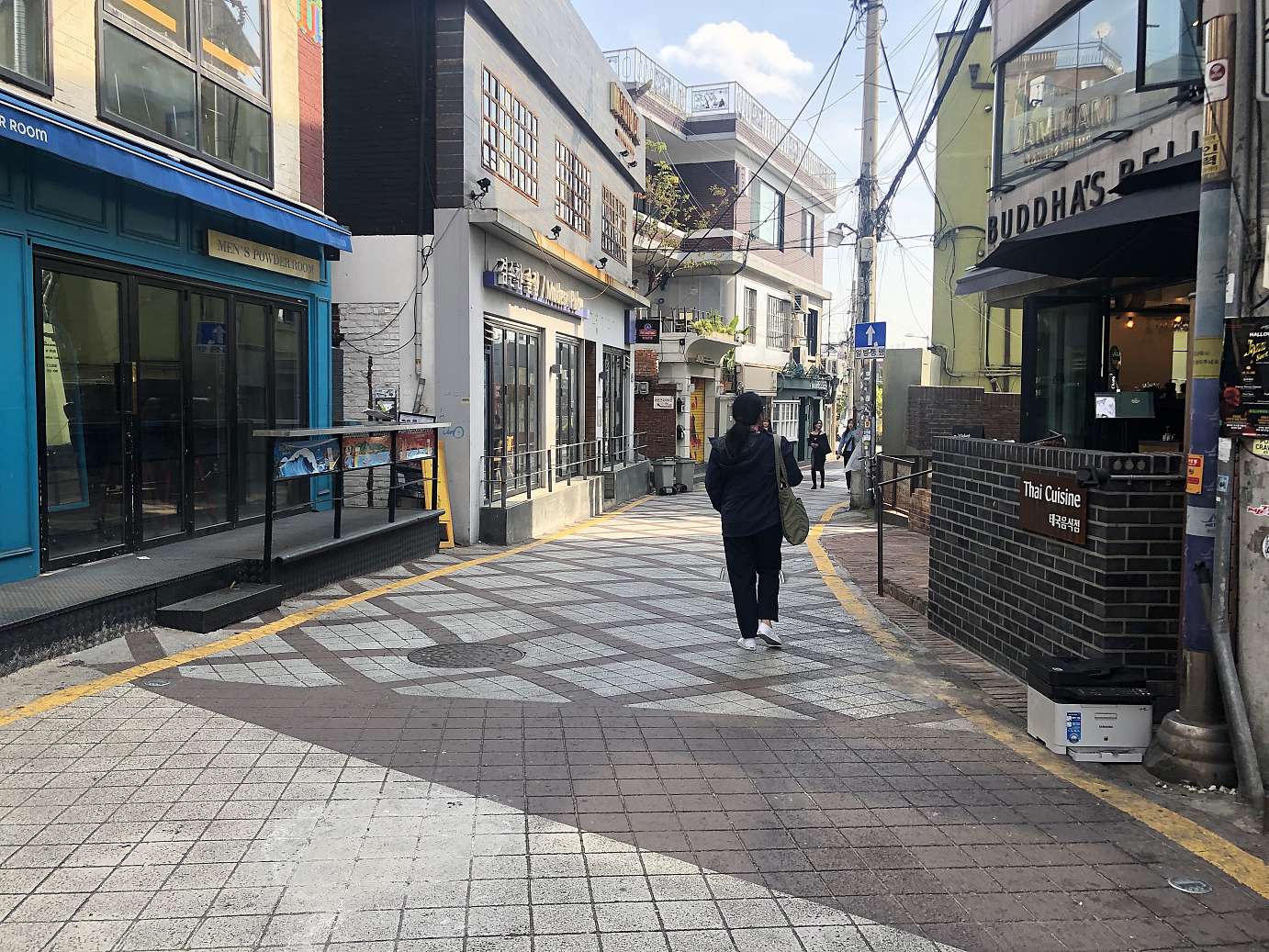 Walking to the vegan cafe from Noksapyeong Station
From the station, we took Exit 3 and walked to Plant Cafe and Kitchen to have some lunch.
Samseong (Gangnam District)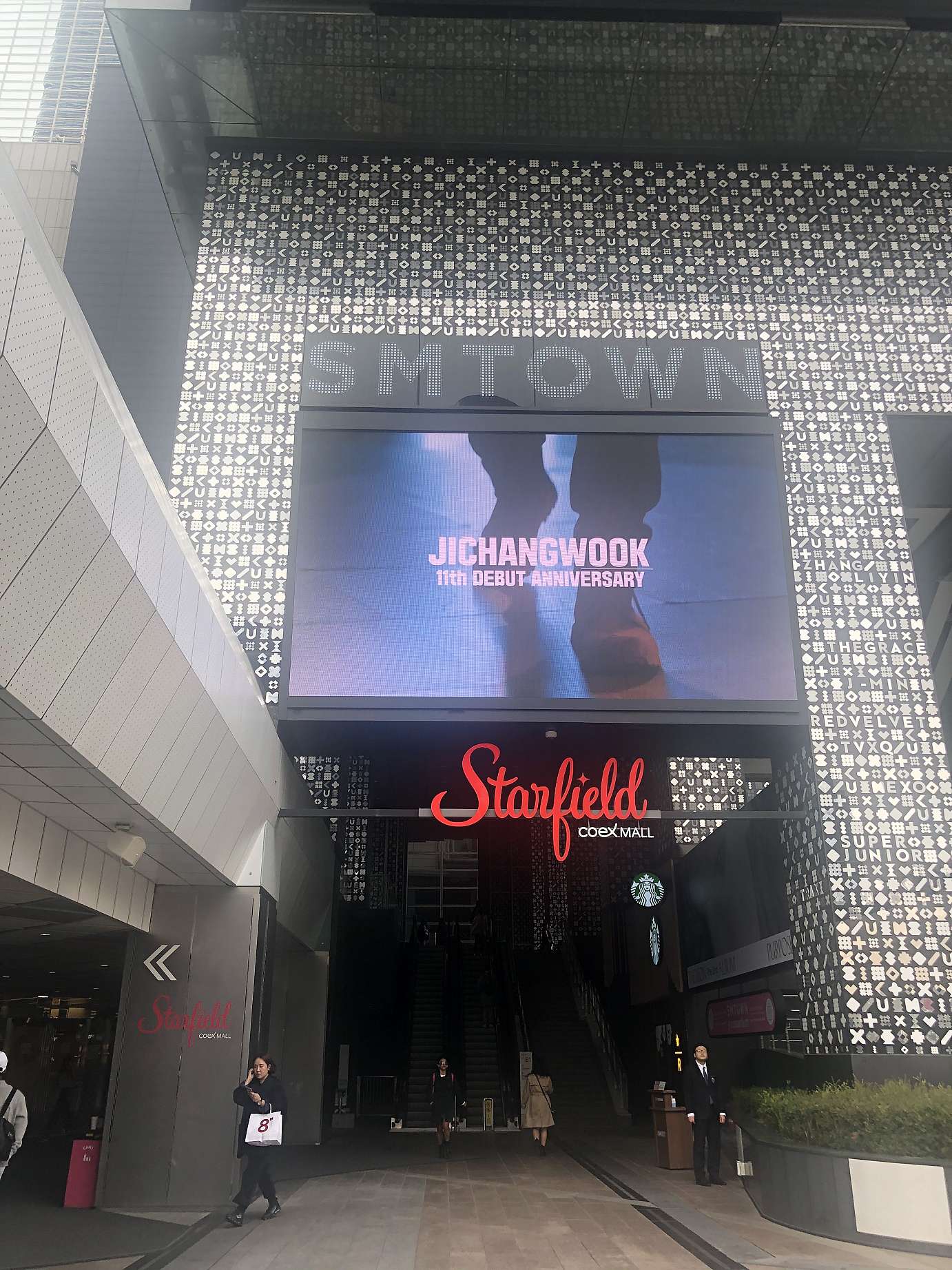 To COEX Mall Starfield Library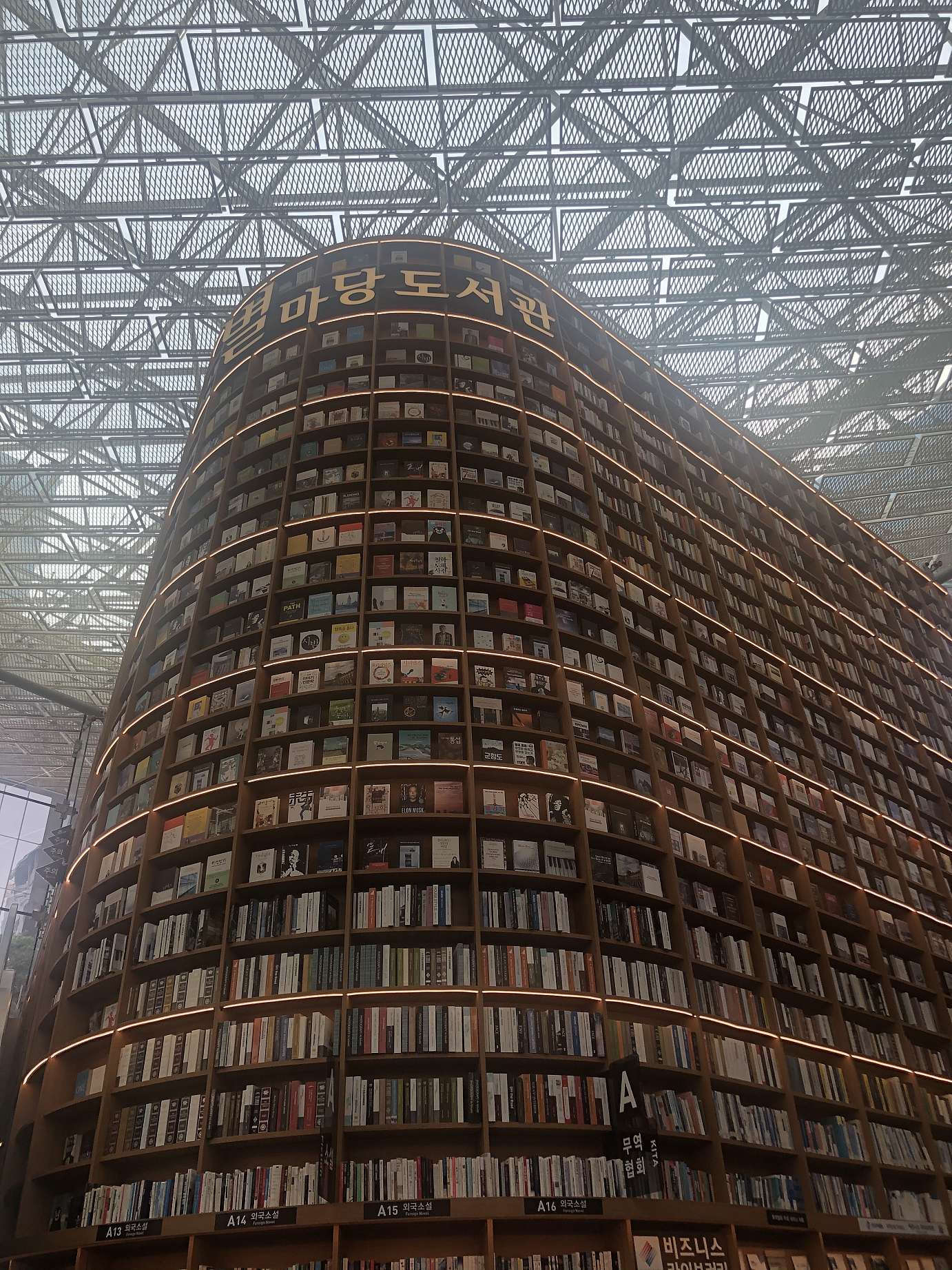 Starfield Library
After a delicious lunch at Plant Cafe, we took the subway from Itaewon Station to the COEX Mall which is said to be Asia's largest underground shopping mall. I wanted to see the Starfield Library located inside the mall so I asked my friend to take me there.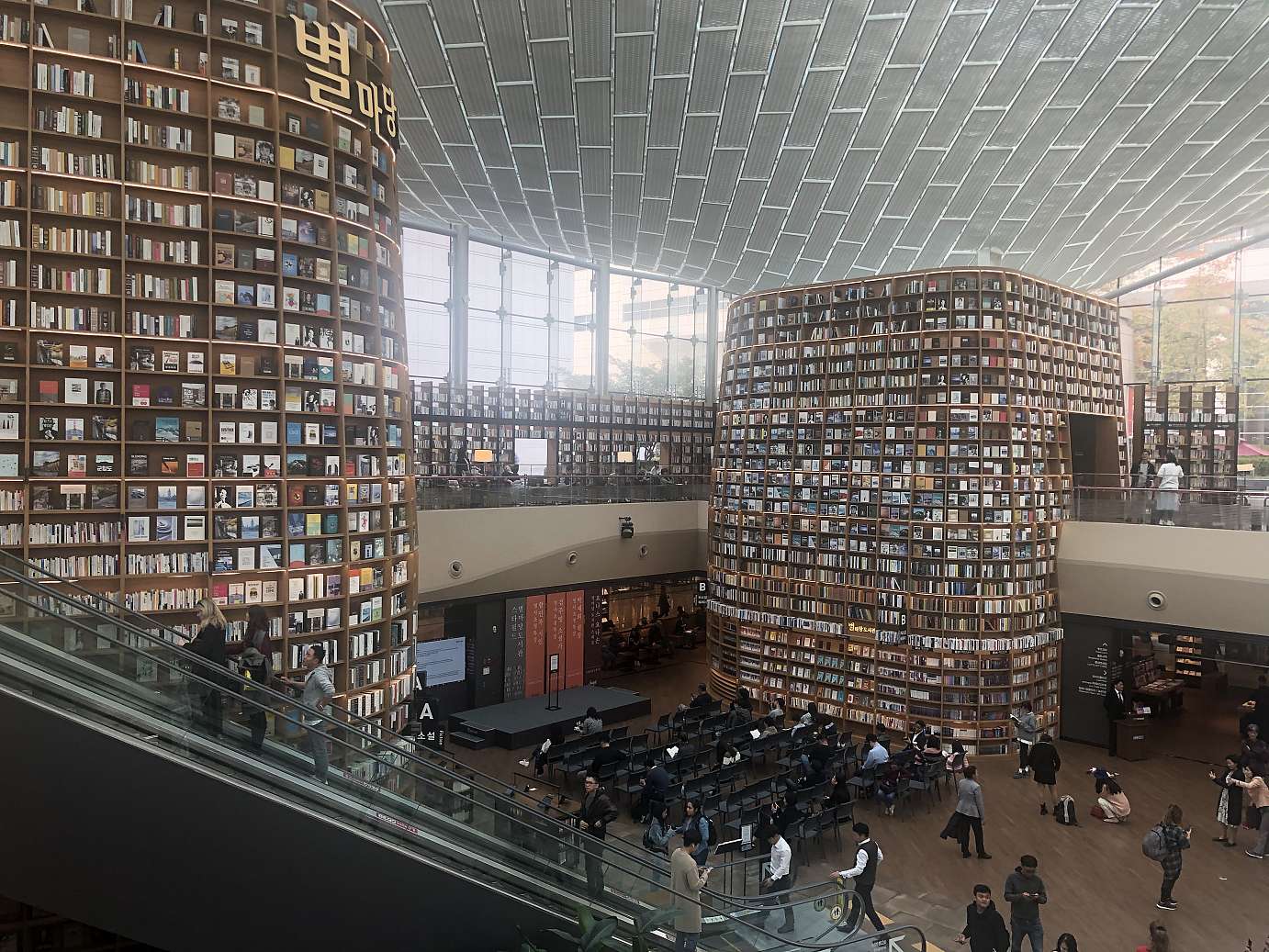 A bookworm's haven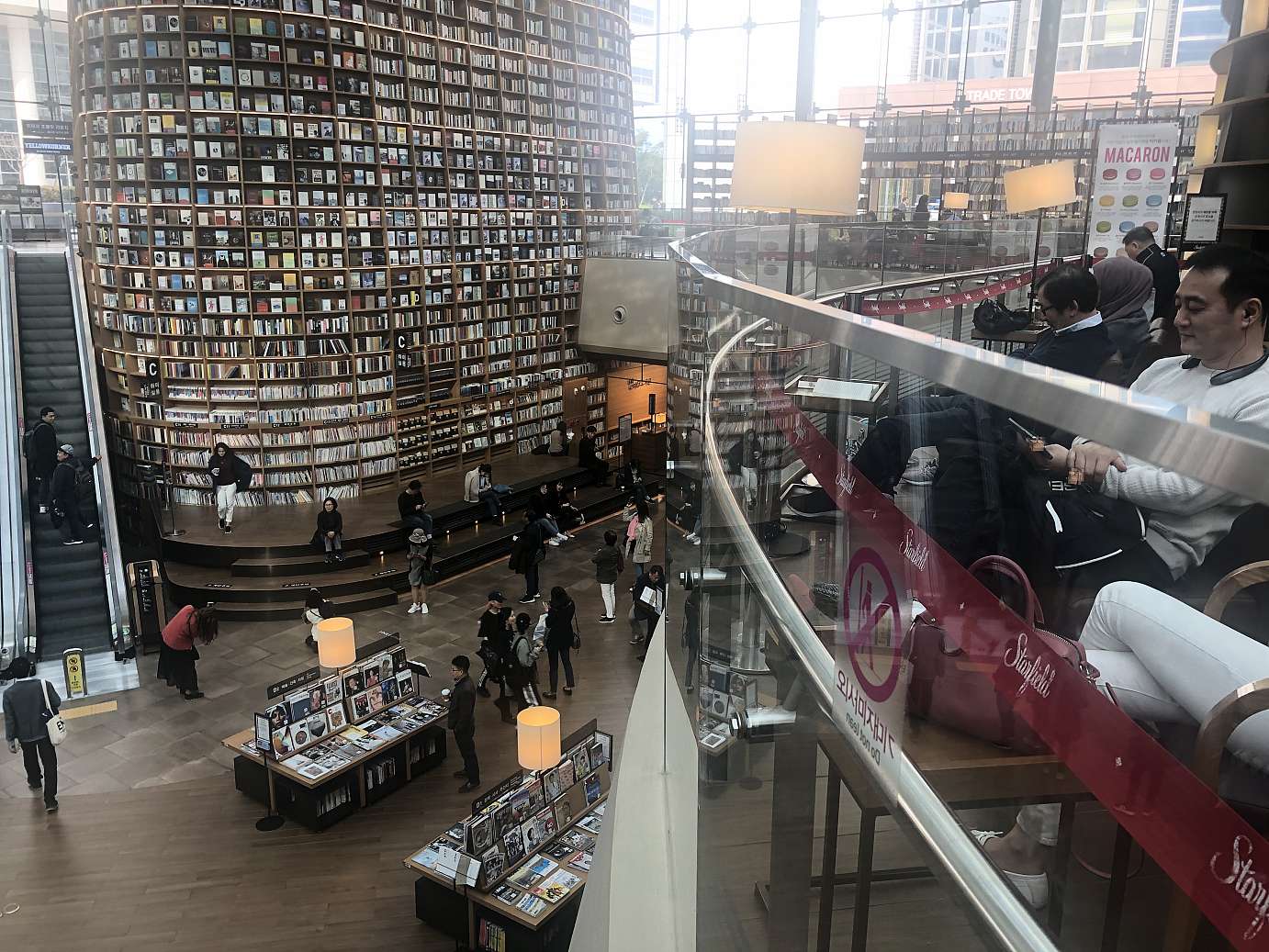 The perfect spot to escape from the hustle and bustle of the busy mall.
We spent some time in the library and later had coffee at the Starbucks near the entrance to the mall.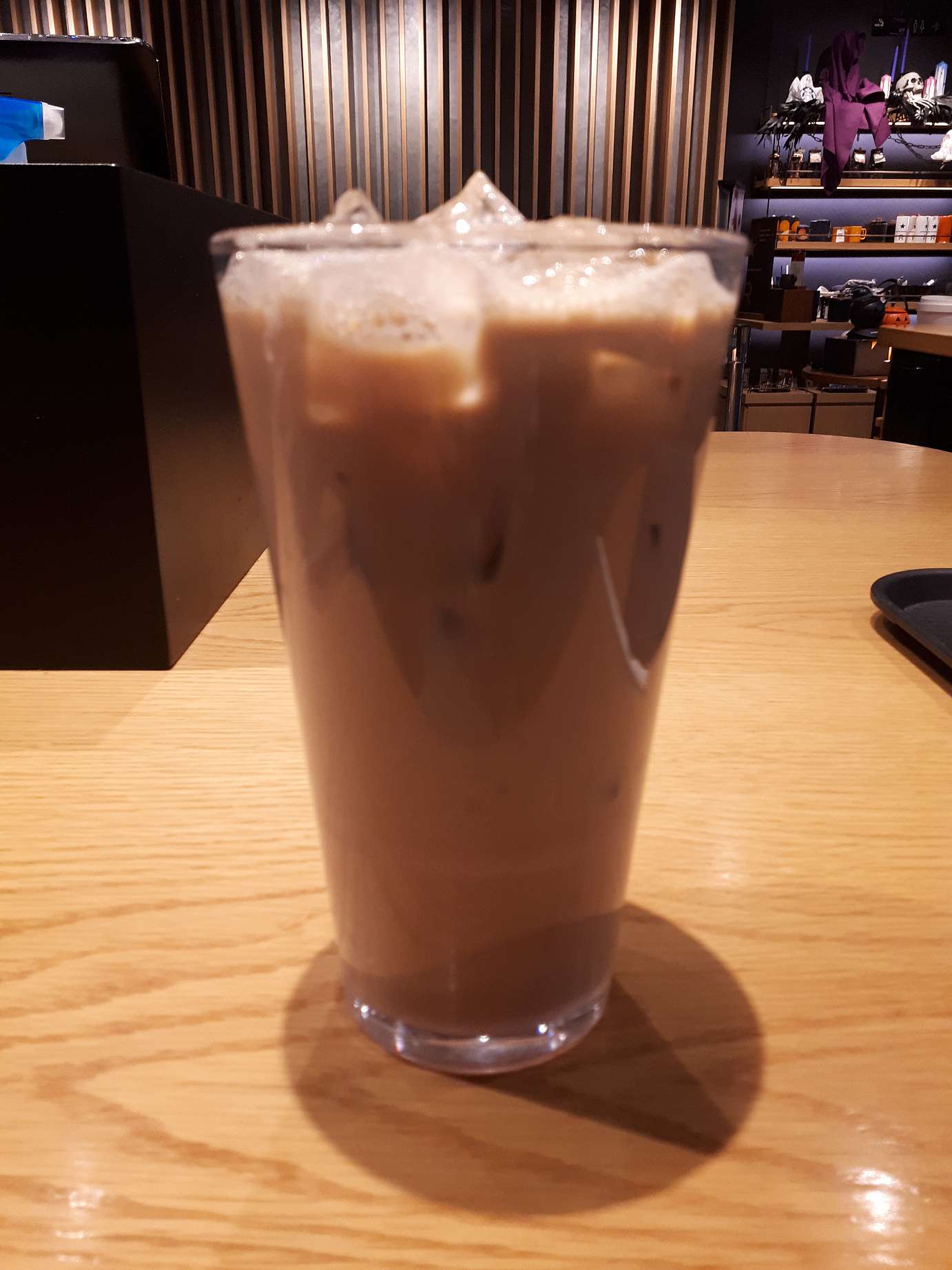 Soy latte at Starbucks in COEX Mall.
Insadong (Jongno District)
At Insadong
From COEX Mall, we took the subway to Anguk station. I did not have much time as planned so we just went to Insadong. Late afternoon seems to be a busier and more crowded time in this neighborhood. I personally prefer visiting the place in the morning when it is quieter. But I still had fun walking along the main street and venturing into some of the alleys where there were many traditional Korean restaurants and shops to find.
Finding vegan eats in Insadong should not be a problem as there are vegan and veg-friendly restaurants around the neighborhood. Oh Se Gae Hyang is a vegetarian and vegan restaurant located at 14-5 Insadong 12-gil. There is also a traditional teahouse, the Insadong Chatjip, where you can have a cup of tea and other veg-friendly Korean treats. 
Less than a day in Seoul is never enough. But there are still so many interesting things to see and experience even if you do not have much of a plan.