After spending a week enjoying the autumn foliage, cold and foggy mornings, and pleasant weather in Chungju, I headed out to Seoul to meet my friend and squeeze in a bit of sightseeing. Unfortunately, I only had less than a day to stay this time so we had to do some adjustments to my itinerary. Instead of having dinner in Plant Cafe, an all-vegan place in Itaewon, we decided to have lunch there instead.
We chanced upon this enchanting scene of autumn foliage, a flock of birds flying, and the Namsan Tower serving as a beautiful backdrop while on a footbridge on our way to Plant Cafe.
The cafe was just a short walk from the Noksapyeong station at the western end of Itaewon. It was a great day for a stroll so were able to enjoy the scenery and do a bit of exploring along the way. 
Plant café from across the street
The cafe was still quiet when we arrived so we were able to pick a good spot, peruse the menu, and place our orders at the counter. The lunch rush started soon afterward and the place filled up quickly.
The interior
Comfy seats
Halloween decorations
We did not have to wait long for our food to be served. And we were surprised by the large servings. My Sesame Peanut Soba Bowl (made with soba noodles, sesame-peanut satay dressing, tofu cubes, cherry tomato, cucumber, and green salad mix, baby greens, carrot-daikon pickles, and cilantro) looked tasty. It tasted even better than it looked. It was flavorful and filling. I liked that it left me so full but without that heavy feeling on my stomach.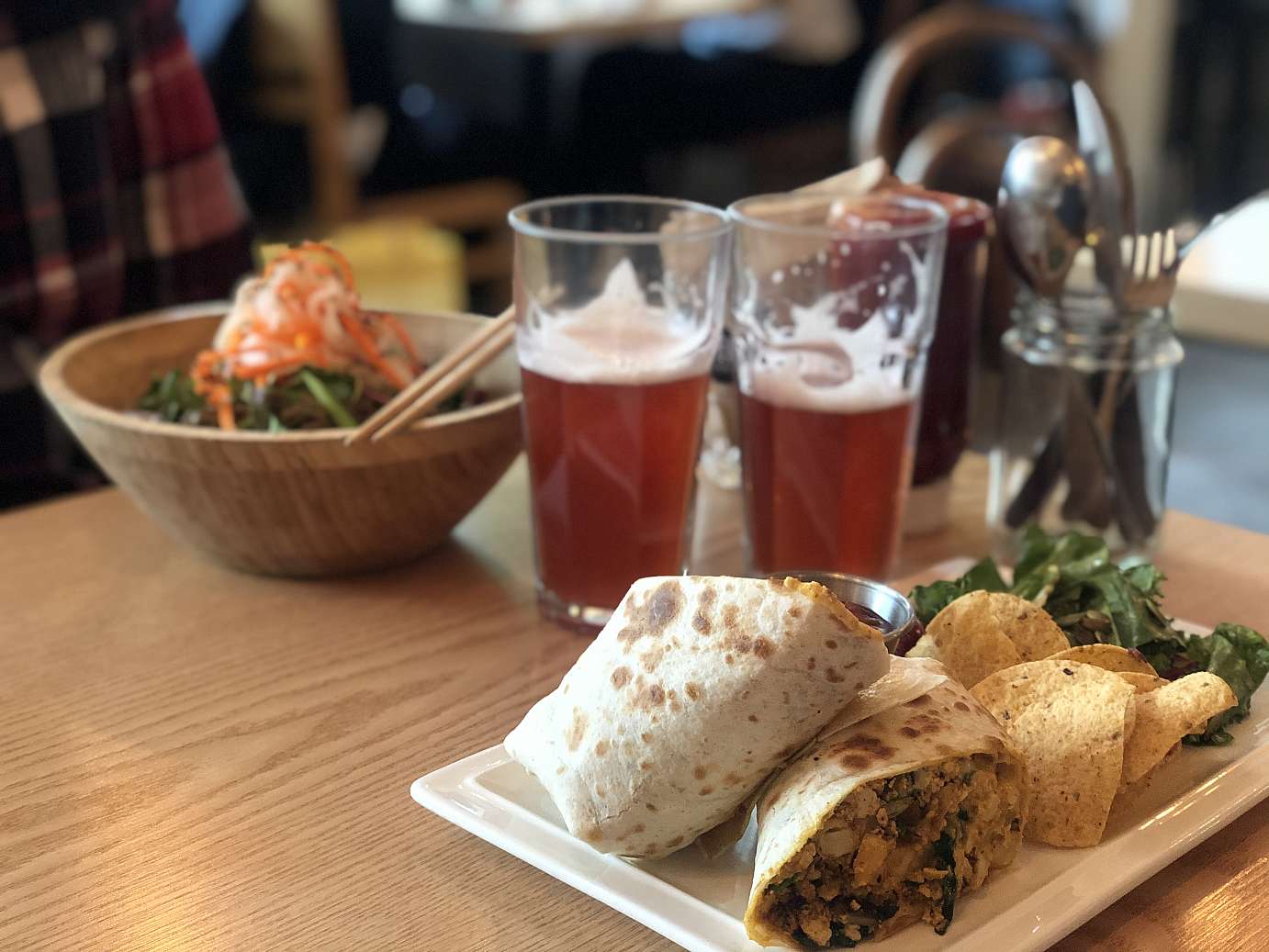 Lunch is served!
Sesame Peanut Soba Bowl
My friend ordered the Breakfast Burrito (made with tofu scramble, potato fries, cashew-based cheese sauce, sriracha aioli, cilantro, and wrapped in a flour tortilla). It was served with a small portion of salad, some corn nacho chips and a dip on the side.
Breakfast Burrito
For drinks, we had the Hoegaarden Rosée beer that had a subtle and delicious flavor of raspberry in it. And I also got the Carrot Cake Scone for dessert. There were also many other cakes and pastries to choose from. I just wish I had more time, and plenty of space left on my stomach, to try them all.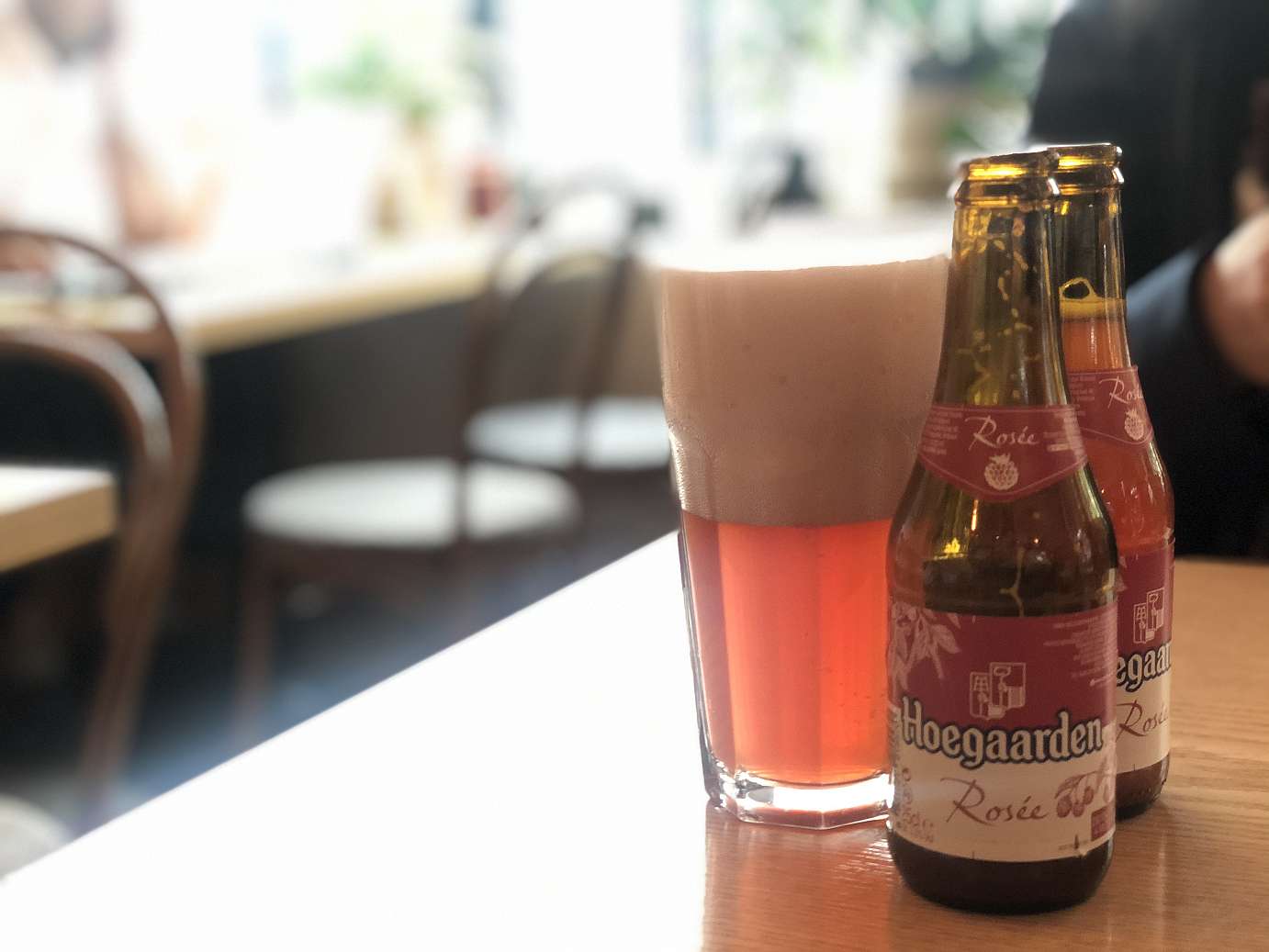 Vegan beer ~ Hoegaarden Rosée
Carrot Cake Scone
We ended up staying longer than we intended just enjoying the cozy ambiance and scrumptious food. It was a place not meant for rushing but for immersing into the experience of eating good food alone or in good company. I wished there was more time for me to come back for dinner that day. I may not have been able to do that on this trip. But I will definitely visit again next time I'm in Seoul.