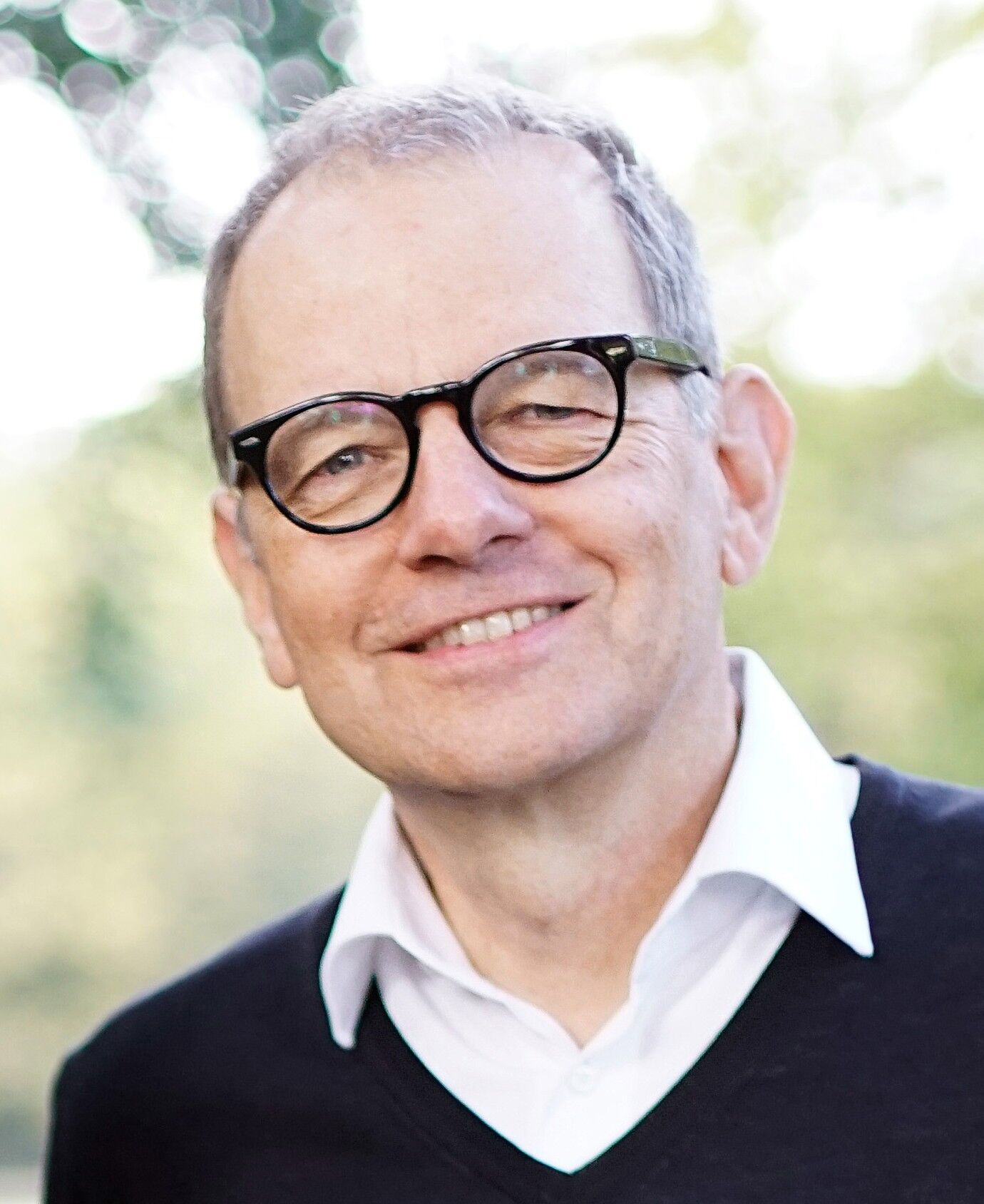 VeggieHotels Co-Founder Thomas Klein
VeggieHotels® is hands-down one of the exciting things that has happened to the veg travel scene in recent years. Not only has it become our go-to resource for finding veg accommodations but also for exploring the diverse and interesting options they currently have on their list. We interviewed Thomas Klein, travel journalist and one of the founders, to ask him to share his thoughts on veg travel and what inspired them to build the VeggieHotels®. Read on!
Q: How long have you been a vegetarian and what made you decide to make the switch?
I'm a vegetarian since I'm 15 years old (now 64), so basically most of my life. It came quite naturally when I was able to decide for myself what to eat. At some point, it didn't make sense to me to harm other beings for my appetite, while there is so much delicious food available without killing animals.
Q: What was it like when you first started traveling as a vegetarian?
It was a little bit like traveling as a vegan today. There were hardly any options available, but eating meat was absolutely no alternative. So we were content with salad, bananas or "Wiener Schnitzel without Wiener Schnitzel" as we called it when just ordering the side dishes was possible.
Q: What were some of the challenges you have experienced as a veg traveler?
As I said, me and also my wife Karen have been vegetarians for decades and became vegans some years ago. As travel journalists, we were always out and about.
However, it was often difficult and generally took a lot of effort to find hotels or guest houses that truly cater to vegetarians, not to speak of purely vegetarian venues. Since at that time there was no comprehensive collection of vegetarian or vegan accommodation, we saw it as a challenge for us to create a possibly complete list of worldwide hotels, B&Bs, and guest houses that specialise in vegetarian cuisine on one platform. Together with the IT expert Peter Haunert we then launched VeggieHotels.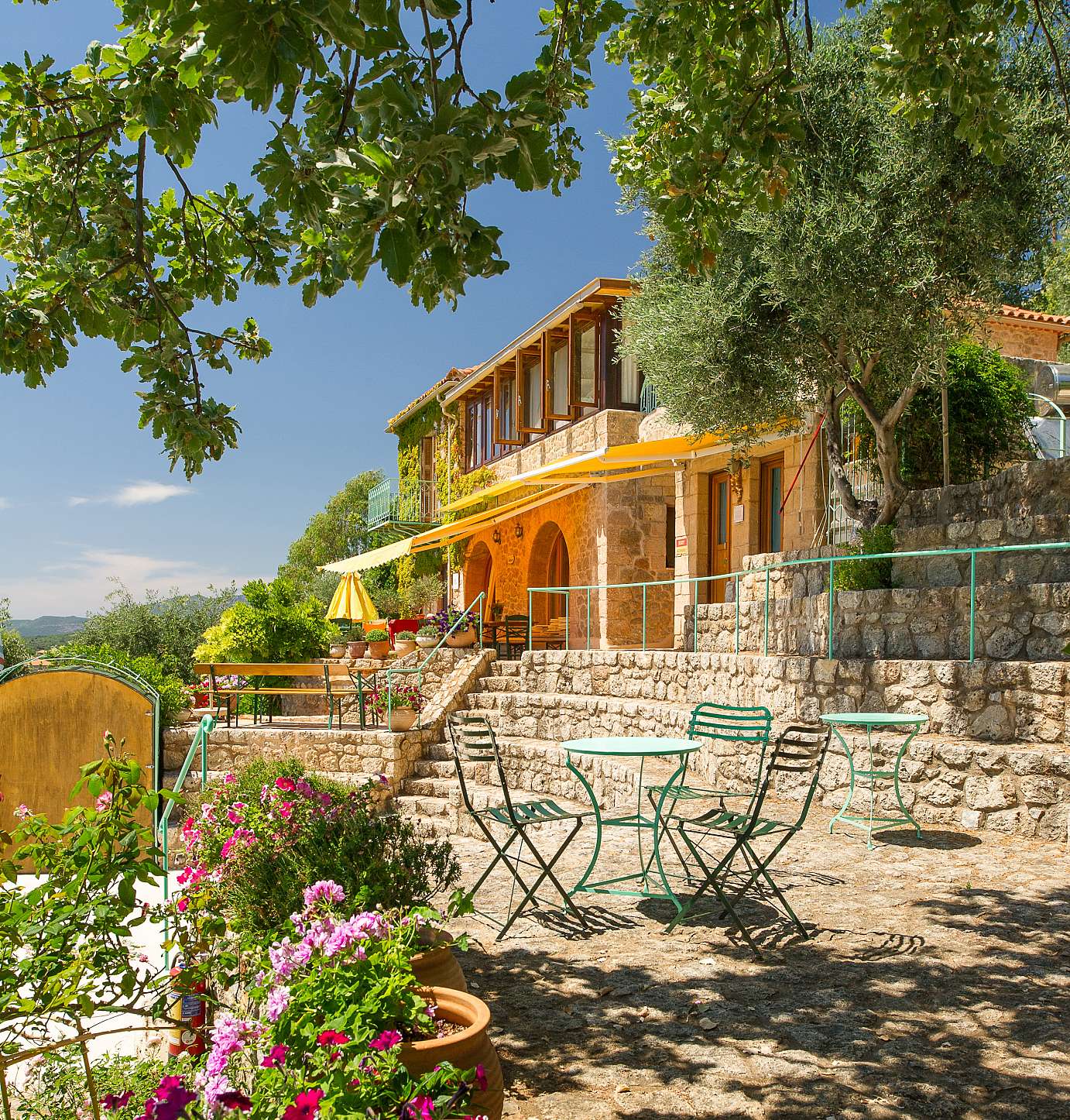 Q: How has veg travel changed over the years?
Since we started VeggieHotels 2011 already a lot has changed to the better. More and more hosts are becoming aware of this mega food trend and do their best to satisfy the needs of vegetarian and vegan guests. Also, there are so many books on vegan kitchen out now, that makes it easy for chefs to inform themselves.
2015 we also started the platform VeganWelcome -- to present vegan-friendly hotels, that need not necessarily be purely vegan, but have reliable vegan options. We see that interest here is growing at high speed.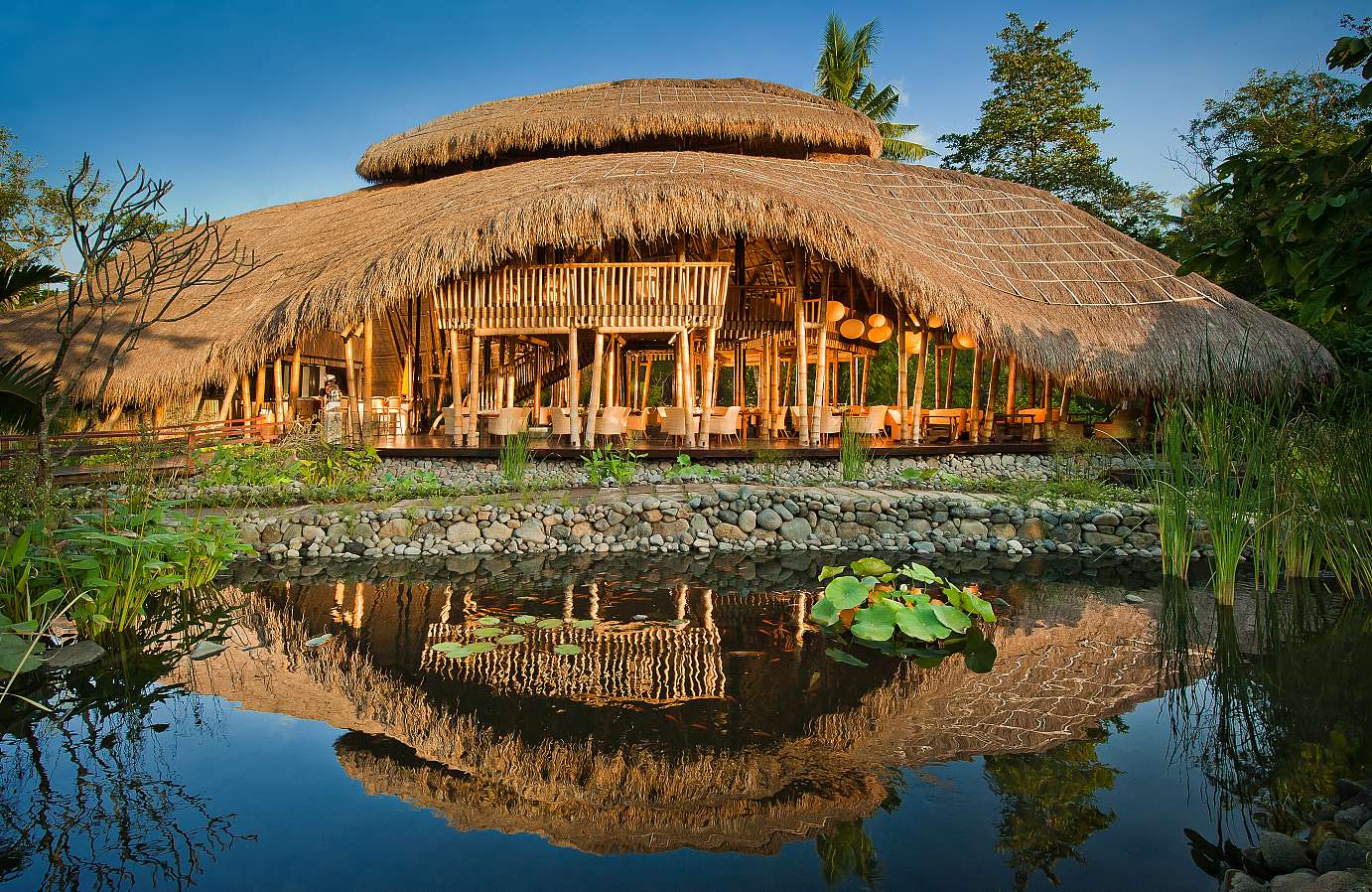 Q: What were the challenges you faced building VeggieHotels from scratch?
In the beginning, it took us most of our time to research the globe for purely vegetarian and vegan hotels, B&Bs and guesthouses. After some time we had found about 100 venues - with that we started the website. Today we list more than 500 venues in over 60 countries.
As VeggieHotels is now ranked very high on search engines and will come up easily when searching for vegetarian/vegan hotels etc., new hosts with this orientation now mostly approach us from their side with the request to become members.
Q: What makes it different from other veg-related resources?
We concentrate on one thing: How to find vegetarian and vegan hotels and other vegan-vegetarian accommodation. This alone is a lot of work to keep it up to date with all the communication with the hotel owners etc.. For all other topics like restaurants, recipes, vegan activism, etc. there are many fantastic websites to inform oneself. But when you are on holidays you don't want to spend time every day researching where to eat, so a vegan or vegetarian hotel lets you fully relax and enjoy.
Q: You have also published a VeggieHotels book. Can you tell us more about it?
We are absolutely happy that a very experienced professional publisher – teNeues – took it in its hand to bring out the ever first book on vegetarian-vegan hotels. It is a large coffee table book with 65 wonderful hotels in different countries.
Even with the loveliest hotel room with a beckoning pool, anything you would call a perfect vacation can be spoiled when the restaurant forces you to make a meal out of side dishes. For vegetarians and vegans, a hotel vacation suiting their culinary lifestyle can still be quite a challenge. But there are outstanding alternatives out there, you just have to find them!
From vegan surfing camps to luxury hotels, from exclusive Yoga retreats to simple mountain chalets, and from Tuscan country estates to holistic wellness resorts on Bali, the hotels presented in the book are dream destinations for fans of plant-based sustenance - and a whole lot more.
Every hotel presented in this book is unique, with a history entirely its own and often built on an intensely personal dream of the owners. In every establishment, guests come to enjoy new, creative, vegetarian, and vegan cuisines that will satisfy even the most selective gourmets.
Q: What can vegetarian and vegan travelers expect from VeggieHotels moving forward?
VeggieHotels® has firmly established itself now as an international brand in the hotel industry landscape. The continued growth of the VeggieHotels website shows that within a few years, the absolute niche product "Vegetarian-Vegan" has become a stable trend in the hotel business. We see it as a challenge to keep up the standard and provide the profiles of our hotels with more details and search functions so that every visitor of www.veggie-hotels.com will easily find the perfect hotel or B&B entirely to his liking, where he or she can spend a truly relaxing vacation.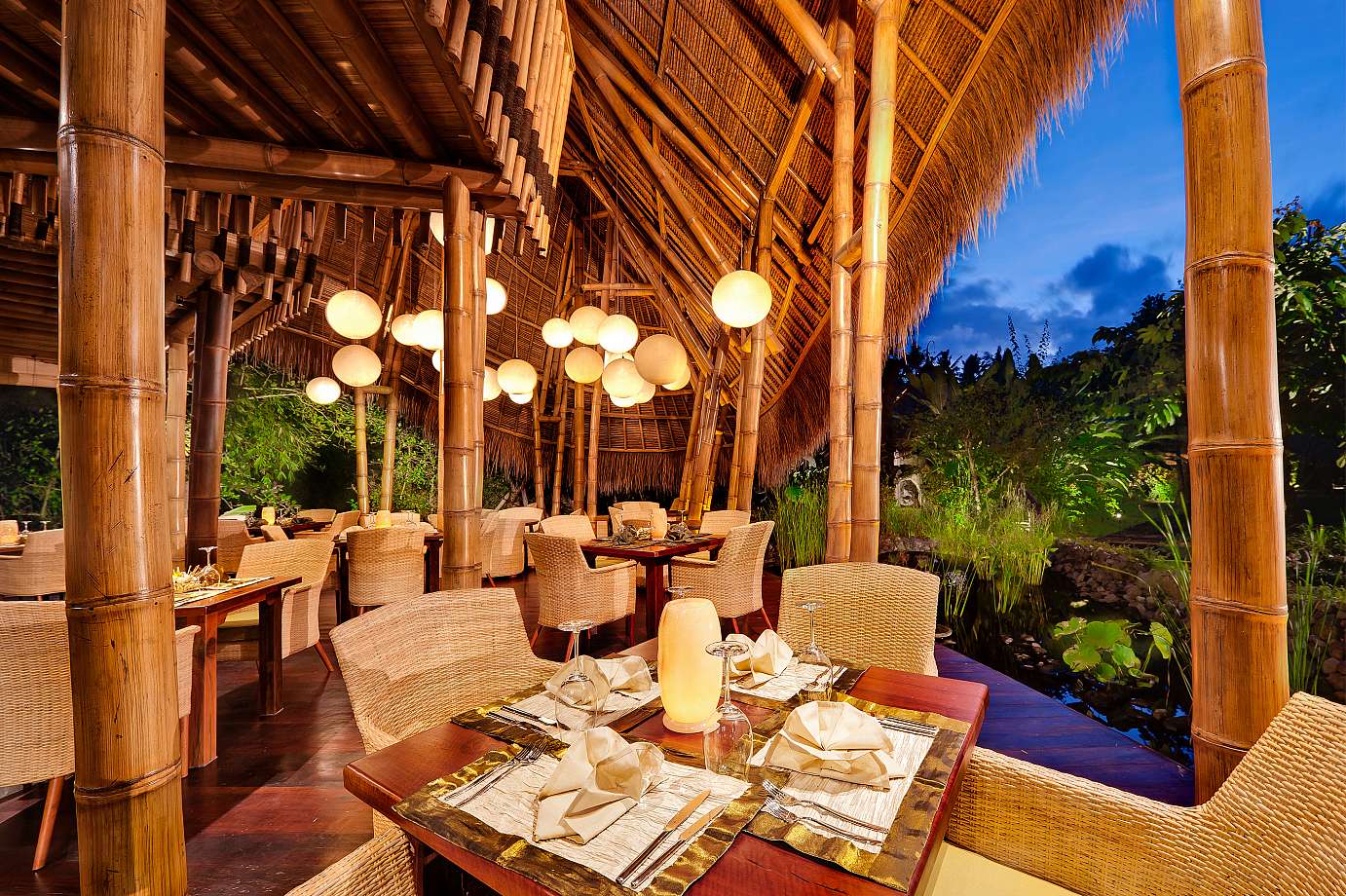 Q: Any advice or tips you want to share to vegan travelers?
It is still advisable to be well prepared when traveling in foreign countries as a vegan. To select the right vegan or vegan-friendly accommodation is certainly the first priority. And when you have found your ideal place at VeggieHotels or VeganWelcome, send a booking inquiry from our website in advance, to make sure everything will be set. Then there are many web resources to see which vegan restaurants are available. And third, it is very helpful to find out which local dishes that appear on the menus of nonveg restaurants are already vegan anyway.
-----
All photos from VeggieHotels®