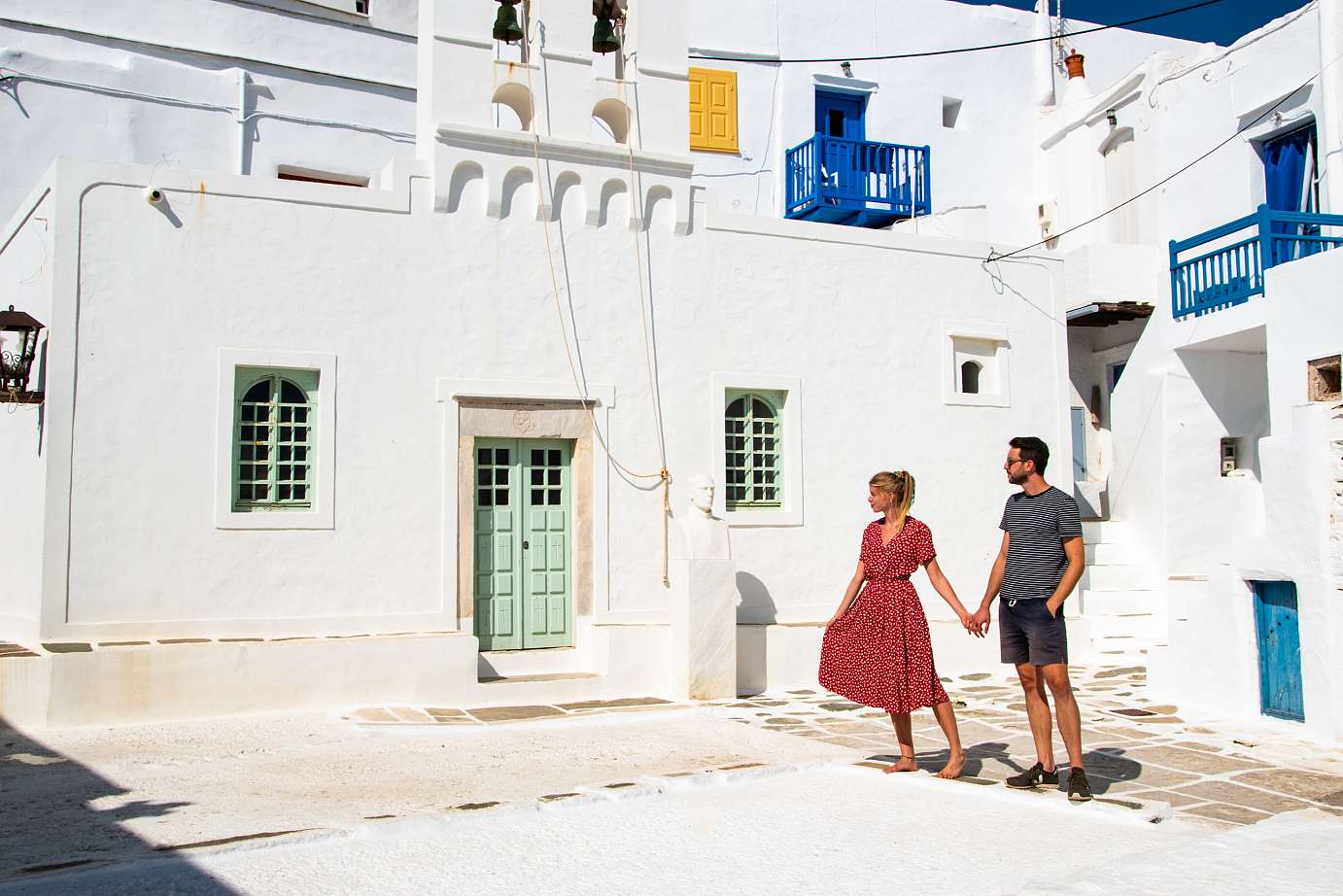 We are excited to share with you the latest in our interview series. This time, we reached out to Thera & Tristan from Vetjebol -- a website that features vegan recipes, tips and ideas on alternative clothing, travel, and more. In this interview, we asked them about their thoughts on vegan travel, how it has changed for them over the years, and what they think traveling would be like after this pandemic is over. Scroll down and enjoy reading!
How long has it been since you've become vegan and what made you decide to make the transition?
Tristan and I are a couple for over 10 years and we've been vegan for 6.5 years now. I've always been a vegetarian but it took some years to make the connection to transform into a plant-based lifestyle. Tristan watched the documentary Forks over Knives and Cowspiracy. That turned a switch in his head. He was a real meat lover and then from one day to the other, he became a vegan. Of course, I immediately followed him because I always knew how harmful the dairy and egg industry was to animals. I was just never brave enough to go vegan 100% until that moment. It's still the best decision we've ever made.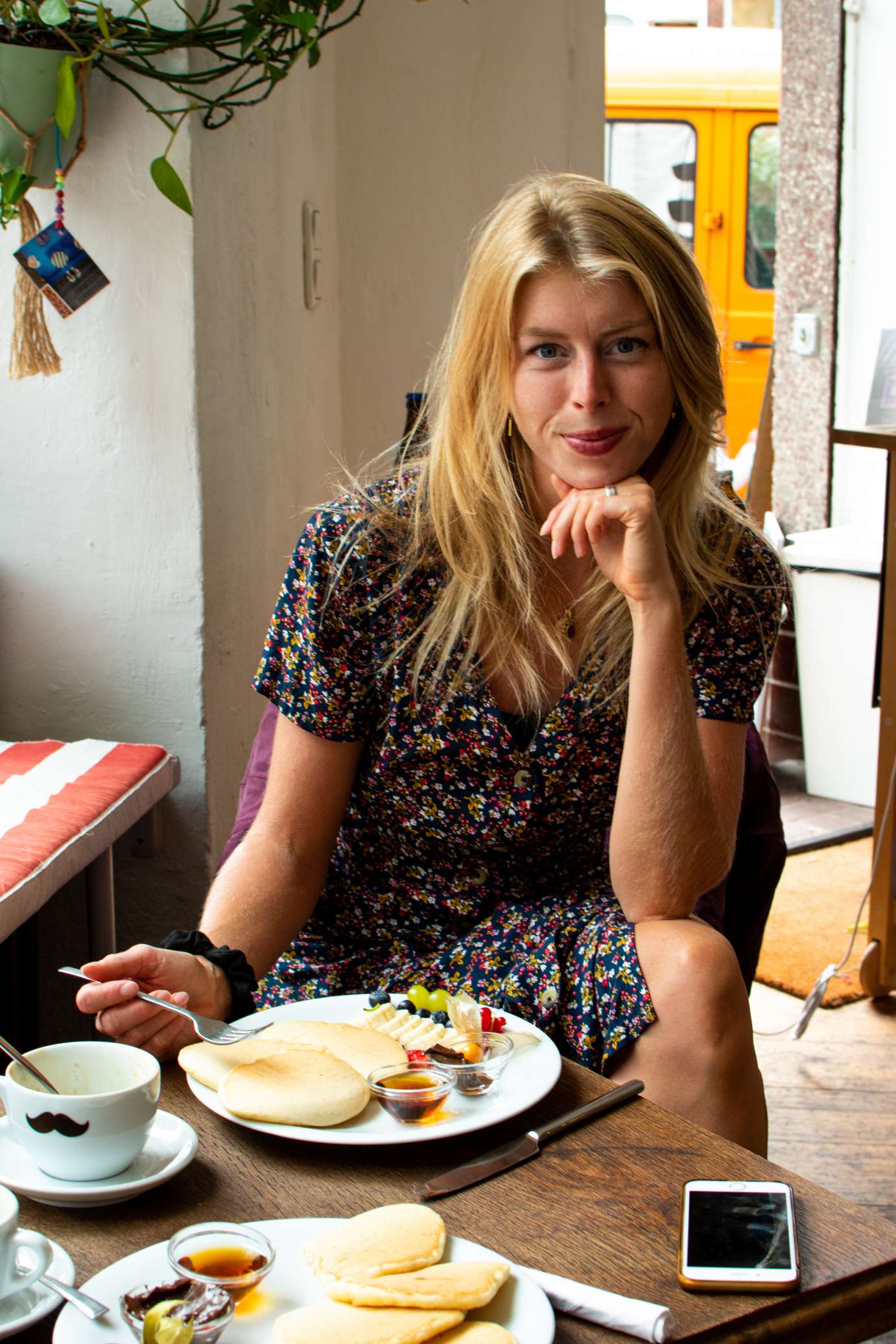 What was vegan travel like for you in the beginning?
In the beginning, back in 2014, we saw it as a challenge. We always love challenges so it was a way of discovering a new way of traveling. Our travel destination became based on the food scene. We traveled to Israel (Tel Aviv is the vegan capital of the world for us), to Myanmar (all the vegan curries), Berlin (vegan Walhalla), Jordan (the Middle-Eastern kitchen is so vegan friendly). So we discovered places involved around good vegan food culture.
What were some of the challenges you've had traveling as vegans?
We always make sure we are prepared when we start a trip. So we book hostels or Airbnbs with a kitchen. When you cook your food, you don't have to rely on the food in restaurants. In China, we had some difficulties, because even the local markets had very little vegan options. And while hiking in a remote area, we couldn't just eat from a street stall because they didn't know what vegan was and we don't speak Mandarin. In China, we found ourselves sometimes being hungry the whole day. Luckily the big cities as Shanghai and Beijing are full of good vegan restaurants. Also eating with local families can be challenging because you don't want to offend the people when they offer you local food that's not vegan. So we always say beforehand that we are vegan. But even then you can get some awkward situations. For us is eating animal products a non-discussion.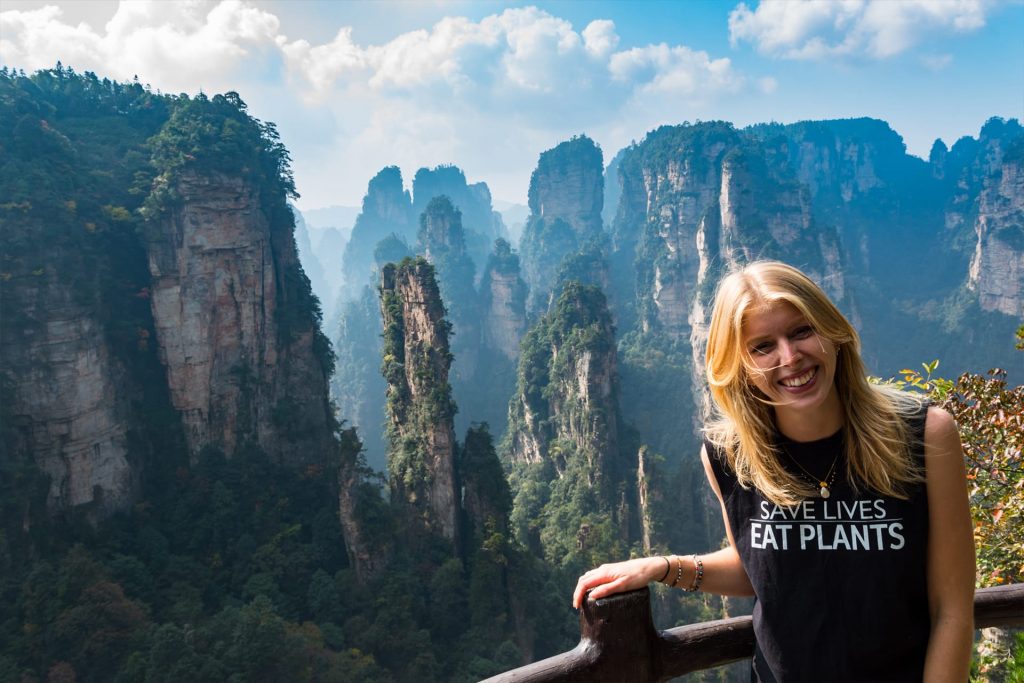 Can you share some of the best vegan-friendly places you've visited?
Our top places are:
- Taipei, Taiwan. We were so surprised by this city. From high-class plant-based restaurants to hidden gems with vegan local food.
- Tel Aviv, Israël. The whole country is very vegan friendly but Tel Aviv is by far the most vegan-friendly place we visited.
- Berlin, Germany. The rest of Germany is not so vegan friendly but Berlin is vegan Walhalla. From vegan bratwurst to 100% vegan restaurants on every street corner.
- Myanmar. They have the magic vegan word: "Thatalo''. It means literally: lifeless. When you ask for food that is "Thatalo'', it will usually be understood and you will not get anything that is made from animal products. However, we often mentioned that we did not want an egg, because that could be unclear.
- Koh Phangan, Thailand. Known from the full moon parties but the vegan food scene here is amazing. The island has two sides, the party side and a yogi/vegan side. Make sure you pick the right one and believe us: you will never want to leave again.
Which vegan-friendly towns or cities would you recommend to those who'll be traveling to The Netherlands for the first time?
For sure Amsterdam, our home town. We have a (very long) list of vegan restaurants on our blog. Amsterdam is full of great vegan hotspots, and new places keep on coming.
Groningen is also a must visited when you come to The Netherlands. Such a beautiful city and full of great vegan restaurants. Especially the lunch options are great. We love MAHALO.
And the third best place to visit is Rotterdam. This hip and trendy city has a lot of vegan restaurants (vegan pancakes, vegan whole foods, vegan burgers, etc). And also a very unique restaurant: Gare du Nord. An old train wagon that's turned into a vegan restaurant.
Tell us more about Vetjebol.
We started Vetjebol to share recipes with family and friends. Our main goals back in 2016 were showing people how easy it is to eat vegan. Nowadays Vetjebol is a platform where we share tips and tricks about a vegan lifestyle. We love to travel and we made some amazing trips. Vetjebol also became a place to help people travel as a vegan. We share a lot of articles about the countries we visited. We hope to inspire people to live a (more) vegan life.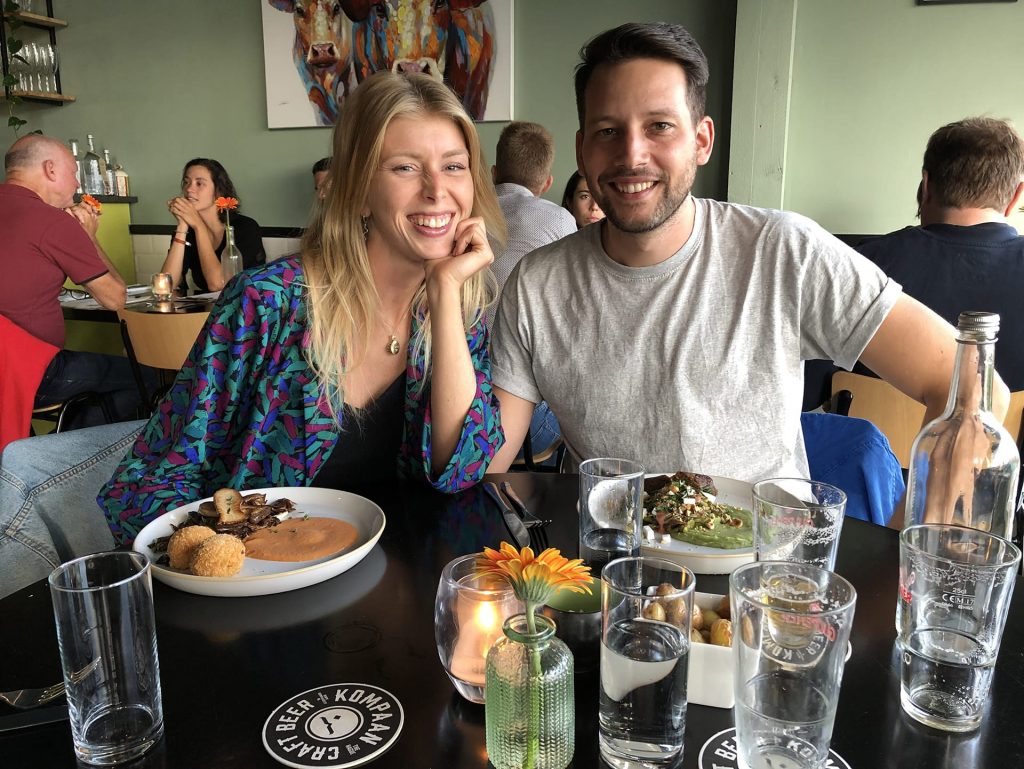 How did the COVID-19 pandemic change the way you view travel?
We love to travel by train. We did the Trans Mongolian Express and in Europe, we usually travel by train. But flying is by far the easiest option, so we also flew a couple of times per year. Since corona, we really feel the urge to change this. That's why we are buying our own van and we are going to turn this into a camper. This way we can travel around Europe with our own home.
How will it change the way we travel?
I hope that flying will become more of a luxury. Slow travel will have to be the new standard.
How soon do you think we can travel again?
In Europe, you can already travel to some countries but I'm not sure how long that's going to last. We are exploring our own country more and more and appreciate the small trips we make. Traveling to another continent will be out of our reach for a long time I guess.
What advice and tips can you share on traveling after this COVID-19 pandemic?
Travel with your heart and don't take it for granted. Travel slow and only fly when there is no other option. Appreciate what you have in your own country.
-----