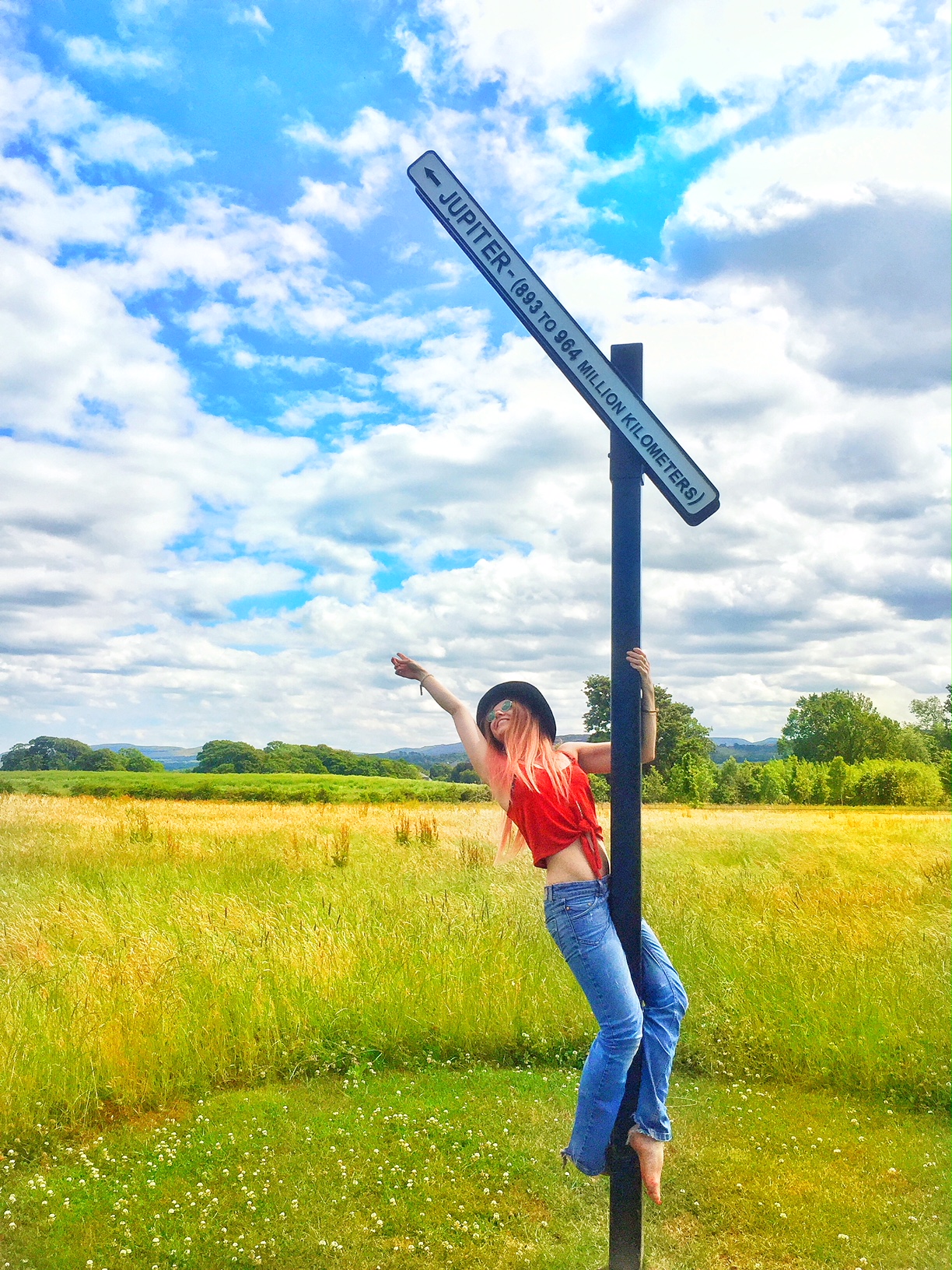 Edinburgh
At 28 and having worked in the same company for seven years, Sarah Mackenzie decided to quit her job to spend time traveling. She then bought a ticket that would take her to five destinations across the globe. Her trip brought her to Asia where she ended up staying in Thailand for two years. Sarah has since been traveling around the world and writes about the best veg-friendly places she finds in her travels, cruelty-free tourist attractions, environment-related issues, and so much more on her website My Veggie Travels. Whether you are looking for veg travel ideas or some tips, you can find them in our interview with her so read on.
Q: What was it like to quit your job to travel the world?
It was scary and exciting at the same time. I'd worked for the same company for almost 8 years. When I made the decision to do it, I booked the ticket before I told them so that they couldn't talk me out of it.
I was 28 when I quit my job, so a lot of people were keen to warn me off. Creeping up to my 30's meant that I should have been fitting into the social stereotype of buying a home, starting a family, etc. I was nervous that if I didn't get on with it, I was never going to do it.
Q: You stayed in Thailand for two years. What made you decide to settle there?
Thailand had never been on my radar until I booked my flights to leave. The only reason I chose it initially was because I'd been told that it was an easy starting point for a new backpacker. With tourism being so important to the economy, the Thai's really go out of their way to make it easy.
I'd spent Christmas down in Railay, Krabi, and built a great connection with some of the locals quite quickly. After Christmas, I flew out to Australia with plans to work for 5 months. It wasn't for me. I'd left home to experience new cultures and Oz just felt too similar to home. I phoned my Thai friend (who later became my boyfriend) to tell them I was missing Asia and they told me to come back. The trip was about following my gut and making myself happy, rather than having to stick rigidly to plans.
Q: Tell us more about your website My Veggie Travels. What inspired you to create it?
When I first started travelling, mobile phones still weren't being used for travel the way they are now. Nobody but the fanciest of tech users was travelling with Google maps, and most people were still relying on internet cafes to get online.
Travel blogs were on the rise, but I was finding it hard to find posts related to specifically to vegetarian and vegan travel. As I travelled to areas a little more off the beaten track, I found it increasingly difficult to find food free from animal products. Whenever I found somewhere, I was always noting it down so that I could pass the info on to fellow veggies I met along the way. It finally got to the point where I had so many recommendations, that the website seemed like then next obvious step. Now, as well as vegan-friendly spots, I now touch on topics related to environmental issues as well.
Q: Can you share one of your most memorable experiences as a vegan traveler? What would you say are the best things about traveling as a vegan?
 I was in Colombia in 2017, arriving in Cartagena on their Independence Day. EVERYTHING was closed. I went in search of a vegan restaurant called Samudra Govindas (it had great reviews on Happy Cow and doubled as a yoga centre). Like everything, it was shut. Just as we were walking away a woman came out holding Tupperware boxes full of food. I asked if they were closed and she turned to look up the stairs and said, "you can ask". She shouted up to the owner, who came down to the door and asked, "are you vegan?". When I told him I was, his face lit up and he ushered us up the stairs, explaining that he was technically closed, but would always feed a fellow vegan. He cooked us up a storm, refusing to take his full menu price due to the lack of options. I went back almost every day. He changed his menu daily, talked passionately about animal welfare, and always used to say goodbye by shouting 'GO VEGAN' as I left.
The best thing about travelling as a vegan is that you are always coming across people that you feel you have an instant connection with. It's always so wonderful to walk into a vegan business and chat with the owners about their reasons for going into business. With veganism on the rise, I've had many a happy conversation with new vegans, or people interested in learning more in these places. There's nothing better than being in a new place and feeling like you've found your tribe.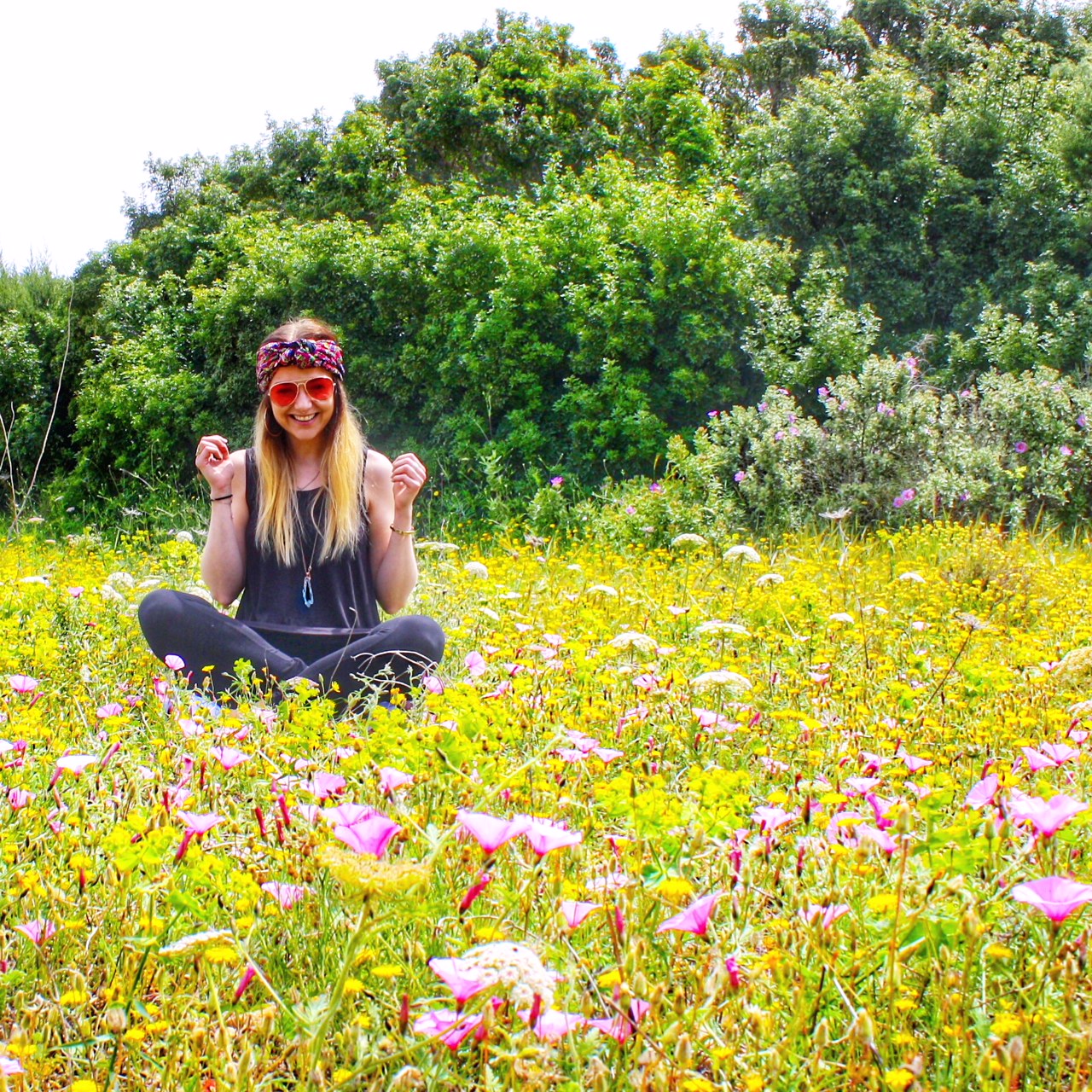 My Veggie Travels
Q: Can you name some of the most vegan-friendly cities you've visited so far?
Berlin is always the first place that springs to mind. The German's were way ahead of the times when it came to their vegan food options. There were so many places to choose from in the capital, even before veganism started getting trendy. I'll never forget walking past a steak restaurant and seeing a sign outside reading, 'we have vegan options'.
I was very recently in Toronto and there was vegan food EVERYWHERE! The Kensington Market area was particularly exciting. I have to chuck Edinburgh a mention, as it was voted the UK's most vegan-friendly city. Mexico City was actually really great once I found the right area of town for vegans. The Roma district was packed full of little hipster food courts with colorful and inventive vegan tacos.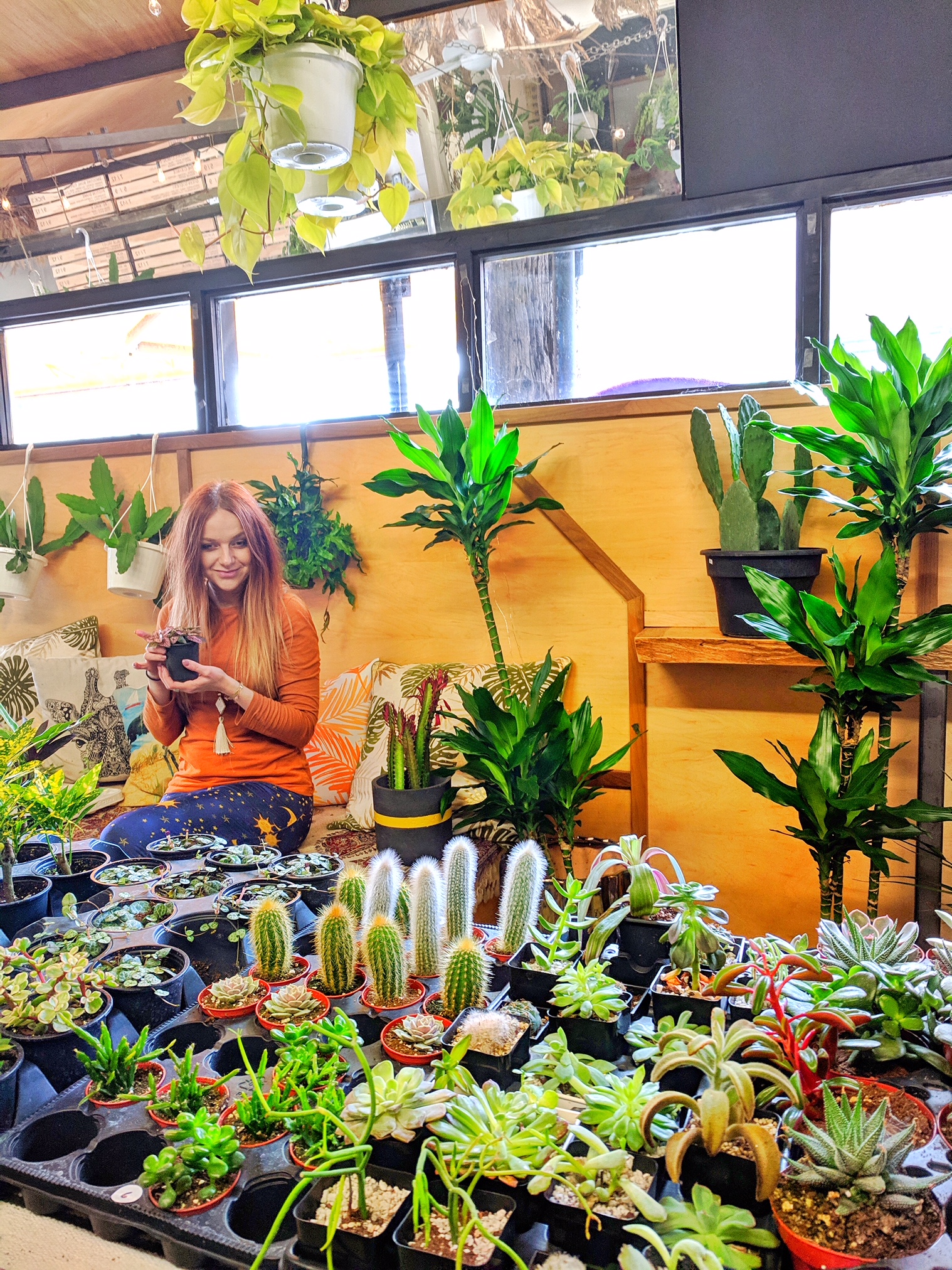 Sarah in Canada
Q: Is there a place that you find particularly challenging to visit as a vegan? Can you tell us about what made it difficult for you?
Three places really stick out in my memory. Argentina, the South of Spain and China.
I did a real budget road trip around the North of Argentina, and there were very few places I could find food that contained no meat or dairy. I was hitting up so many little mountain towns with tiny local produce stores, that I lived on a diet of bread, tomatoes and the odd bit of green veg where I could find it. My skin was grey from lack of protein from my usual sources. The locals were really understanding but just had very little to offer in the way of help.
I found the South of Spain and China to be similar in their lack of understanding of my diet. Meat is still such a huge part of their diet and a lot of people just couldn't get their head around the limitations. In both countries, I had multiple lengthy conversations with restaurant staff, highlighting the things I couldn't eat. All reassured me they understood, but so many dishes came out with fish or mayonnaise on them.
Q: What are some of the best vegan dishes you've had so far and where did you find them?
I had the most delicious vegan tacos in a place called Casa Orizaba in La Roma, Mexico City. They were pink and stuffed full of fresh ingredients. Each taco was different, and the combinations were inventive and like nothing I'd ever seen before.
Tacos in Mexico City
I'll also never stop talking about the vegan bacon and egg roll I had from Sgaia Mheats in Edinburgh. The egg was made to look like a real fried egg, with the yolk running when you pierced it. It blew my mind. I have no idea what they made it with, but it tasted like a real egg and I don't think I even need to know!
Q: What was the last place you've visited and how's the veg food scene there?
I've already mentioned Toronto and its wonderful vegan food scene, but I was also recently in Milan. After struggling in the South of Spain, I was worried the North of Italy was going to present similar difficulties. I was pleasantly surprised with Milan.
Q: What's your take on "don't worry about money, just travel" advice? Any tips for people who want to travel but feel financially stuck?
I think it's very easy for me to sit here with my UK passport, alongside my middle-class background and tell people how easy it is to travel. I'm aware how much easier it is for me, and I follow a good few travelers from other countries that post regularly about the restrictions that are imposed on them.
On the other hand, for those in the same fortunate circumstances as me, travelling is a lot cheaper than people think – although it often comes with the sacrifice of luxury. Skyscanner is a MUST for cheap flight deals (I flew from Scotland to Ibiza for £35 return and Scotland to Milan for £60). Couch Surfers is a wonderful place to build a network of friends so that you don't have to pay for accommodation and I haven't ruled out hitchhiking either (though as a female traveler, I always feel safer with a friend or with a male partner).
I have a friend who travelled from Germany right to the bottom of Africa on a self-inflicted budget of 1 Euro a day. They hitch-hiked the entire way, often blog posting about sitting on a roadside for 12 hours without anyone picking them up. They worked and traded for food and the trip was the definition of roughing it. HOWEVER, they did it! Their story was one of the most inspiring for me in terms of how possible it was to travel with financial restrictions.
Q: Any tips or advice you can share to newbie vegan travelers?
I could list off a ton of websites that make things easier, but the thing I've found makes a real difference - learn a bit of the language and talk to the locals. I can rattle off 'I'm vegan. I love animals so much' in a fair few languages. The locals tend to appreciate the fact that you've tried to make an effort and, as a result, are usually more sympathetic. Explaining why I'm vegan in a way that they can understand has also been key to making sure I don't end up with a lump of meat in my soup.
-----
Follow My Veggie Travels on Instagram, Pinterest, and Twitter.