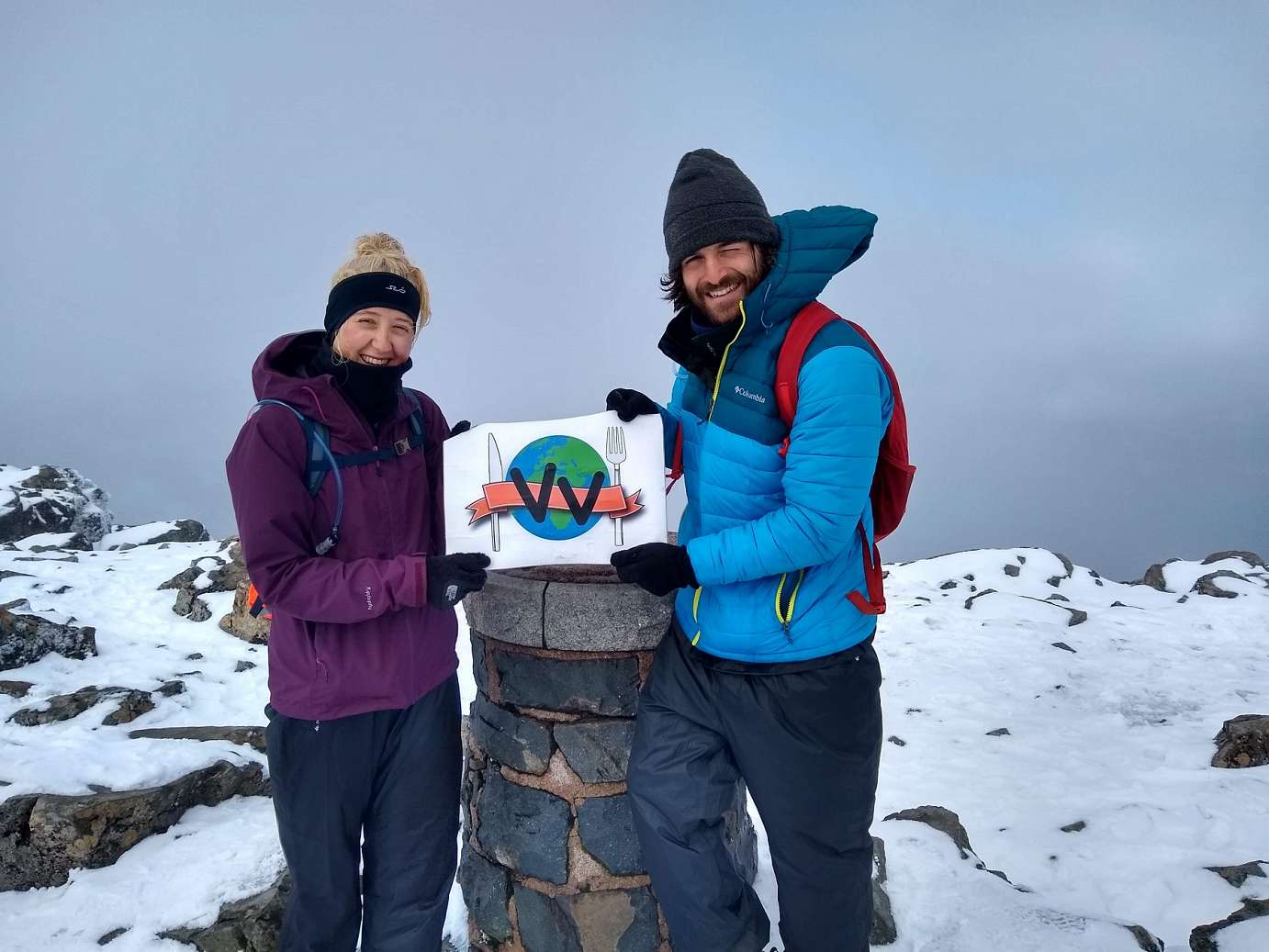 What happens when two people who share a passion and love for food, the outdoors, and adventures meet? They end up exploring the world together - sustainably and ethically. Josh and Sarah write about sustainable travel, ethical eating, and green living on their website the Veggie Vagabonds. Vegan or not, you will find plenty of interesting stories, helpful travel tips, and so much more on their site. Read on to get a glimpse of their fascinating tales on the road.
Q: How long have you been vegans and what made you decide to make the switch?
In a short answer, we've been completely vegan for the past 3 years, although we started moving towards a plant-based lifestyle around 5 years ago.
We're both long-time veggies, Sarah from her teens and I was actually brought up a veggie. About 5 or 6 years ago we started learning about the real practices of the dairy industry. We watched a number of documentaries and started reading about all of the horrific things that were going on behind the scenes.
After this, we knew that just vegetarian wasn't enough.
Slowly we started introducing more vegan products and recipes into our diets and phasing out more and more animal products. Then about 3 years ago, whilst we were living in Hanoi, we went fully vegan and have never looked back.
Q:  Tell us about the Veggie Vagabonds. What inspired you to create the site?
Veggie Vagabonds is really a culmination of all the information we've wanted over the years as vegan travellers. Our overall aim is to create a community which helps people to follow a vegan lifestyle and discover the beauty of the world in a respectful way.
We had been wanting to start a blog for a long time but I guess it was probably realising the lack of information available that really motivated us. We spent 18 months travelling around Asia and found it surprisingly hard to find reliable vegan information and travel resources.
Over the course of our journey, we picked up so much useful information and wanted to share it with others but unfortunately didn't have a computer to get the ball rolling.
When we returned to the UK we knew it was the right time to make it happen. The idea was to show that you could take a happy, healthy vegan lifestyle anywhere around the world and encourage people to go and explore.
Q: What makes it different from other vegan travel related sites? What can vegan travelers learn from it? 
I think one of the main aspects is our style of travelling and because we set ourselves some pretty crazy challenges.
In September we raised £2,000 for an environmental charity by cycling 550 miles and climbing the 3 tallest peaks in the UK over the space of 7 grueling days.
Now we're going bigger and crazier by cycling from the UK to India in an expedition that will see us cycling more than 6,000 miles over the space of 2 years. We're making it our mission to show you can find delicious vegan food in all corners of the world and you can push your body to its limits with a plant-based diet.
We're also tired with the whole 'vegans are weaker' malarkey and want to show it's a bunch of rubbish!
Q: How has sustainable travel, ethical eating, and green living influenced your lives and your views about traveling?
It influences pretty much all aspects of our life, especially the sustainable side of things. To try and live more sustainably we committed to stop flying in 2017 which has made a huge difference to how we plan our travels. That's why we started cycling everywhere and does mean we really have to plan things in advance!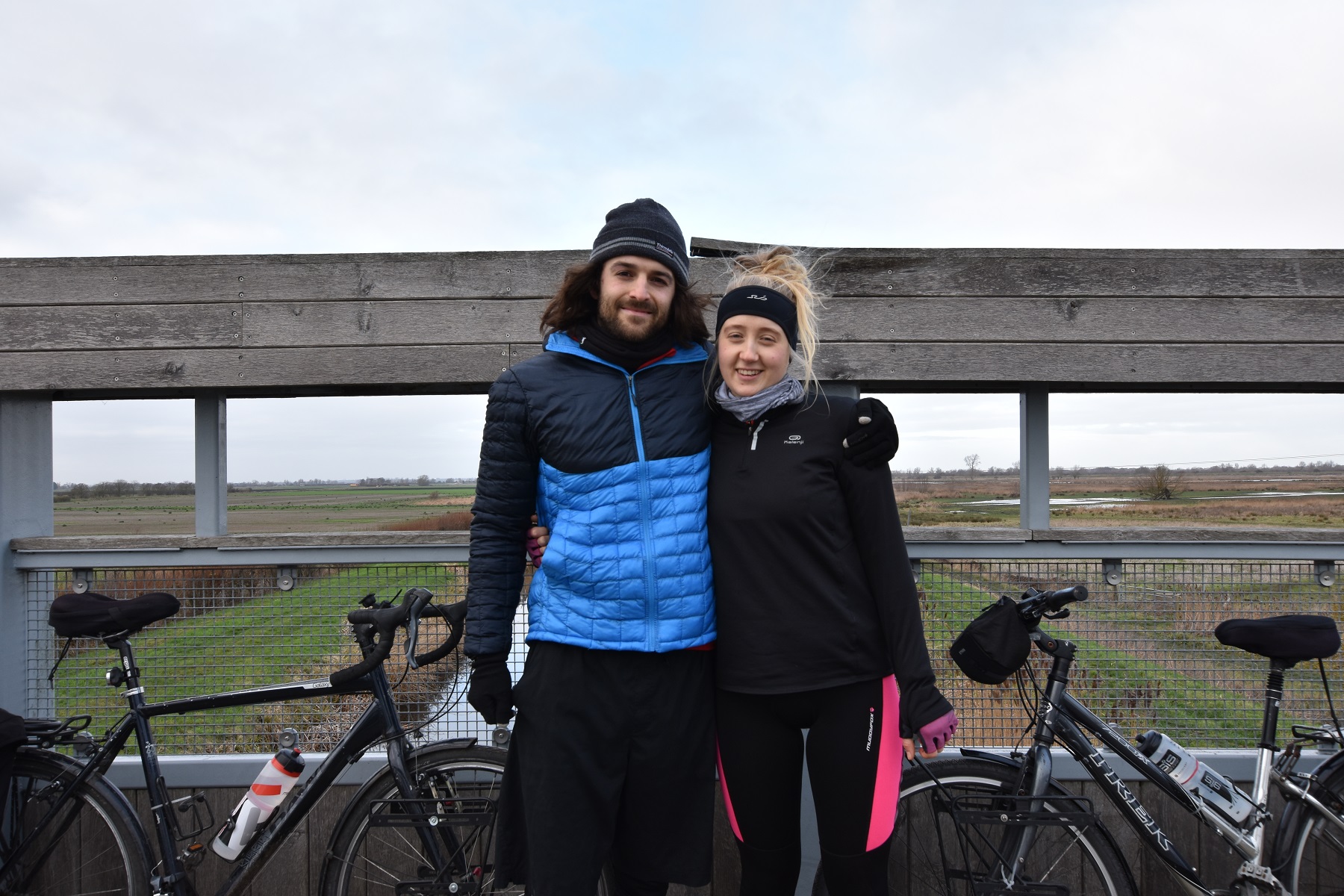 Q: You spend a lot of time traveling. What is the longest time you've spent in one place?
Outside of our time in England, we spent 1 year living in Hanoi which is definitely the longest. Hanoi is an incredible city and we loved our time there so recommend it to anyone looking for some travel inspiration!
Q: Can you share one of your most memorable travel adventures? What would you say are the best things about traveling as vegans?
We really have so many memorable travel adventures but one of the things we love about vegan travel is stumbling across a vegan eatery in a place you'd least expect it. It's such a feeling of excitement and surprise and we'll always make room to try some more food, even if we've just eaten!
Q: Can you name some of the most vegan-friendly cities you've visited so far?
Funnily Hanoi, although it's a bit of a complicated story. Hanoi has one of the biggest and best selections of vegan restaurants we've come across. Some of the buffets which will seriously blow your mind! Unfortunately, outside of these restaurants, it's a completely different story and regular eateries consume an unbelievable amount of meat.
Northern Sri Lanka is another favourite. They have a strong Tamil influence from Southern India so you can find lots of Pure Veg restaurants. These aren't completely vegan but they do have a huge variety of absolutely delicious foods!
Q: Is there a place that you find particularly challenging to visit as a vegan? Can you tell us about what made it difficult for you?
England a few years ago because traditional English food is really awful for vegans. We spent quite some time trying to think of a traditional English dish that was naturally vegan and we couldn't think of anything. That doesn't mean England is a bad vegan destination, nowadays you'll find vegan spots galore and loads of vegan options but the traditional stuff is pretty tricky.
Q: What was the last place you've visited and how's the veg food scene there?
Last weekend I spent some time in Sheffield and the Peak District. Sheffield has one of my favourite vegan scenes in the UK (but I am biased as I lived there for 5 years). You really get an essence of Sheffield culture in the vegan scene and unlike other cities, a lot of the vegan options are traditional local favourites rather than international options.
Q: Any tips or advice you can share to newbie vegan travelers?
Without a doubt: DON'T BE AFRAID TO ASK!!!
Whenever you're eating out, even if it's at a friend's make sure you ask about the food and don't be shy about saying you're vegan. Especially important when you're abroad and travelling to places where communication may be difficult. Explain the things you can and can't eat to avoid any problems and food wastages.
And also be proud. As a vegan, you're making a huge decision to have a more positive impact on animals, the environment and your health. That's something great and you should feel proud of it :)
-----
Follow the Veggie Vagabonds on Facebook, Instagram, Pinterest, and Twitter.