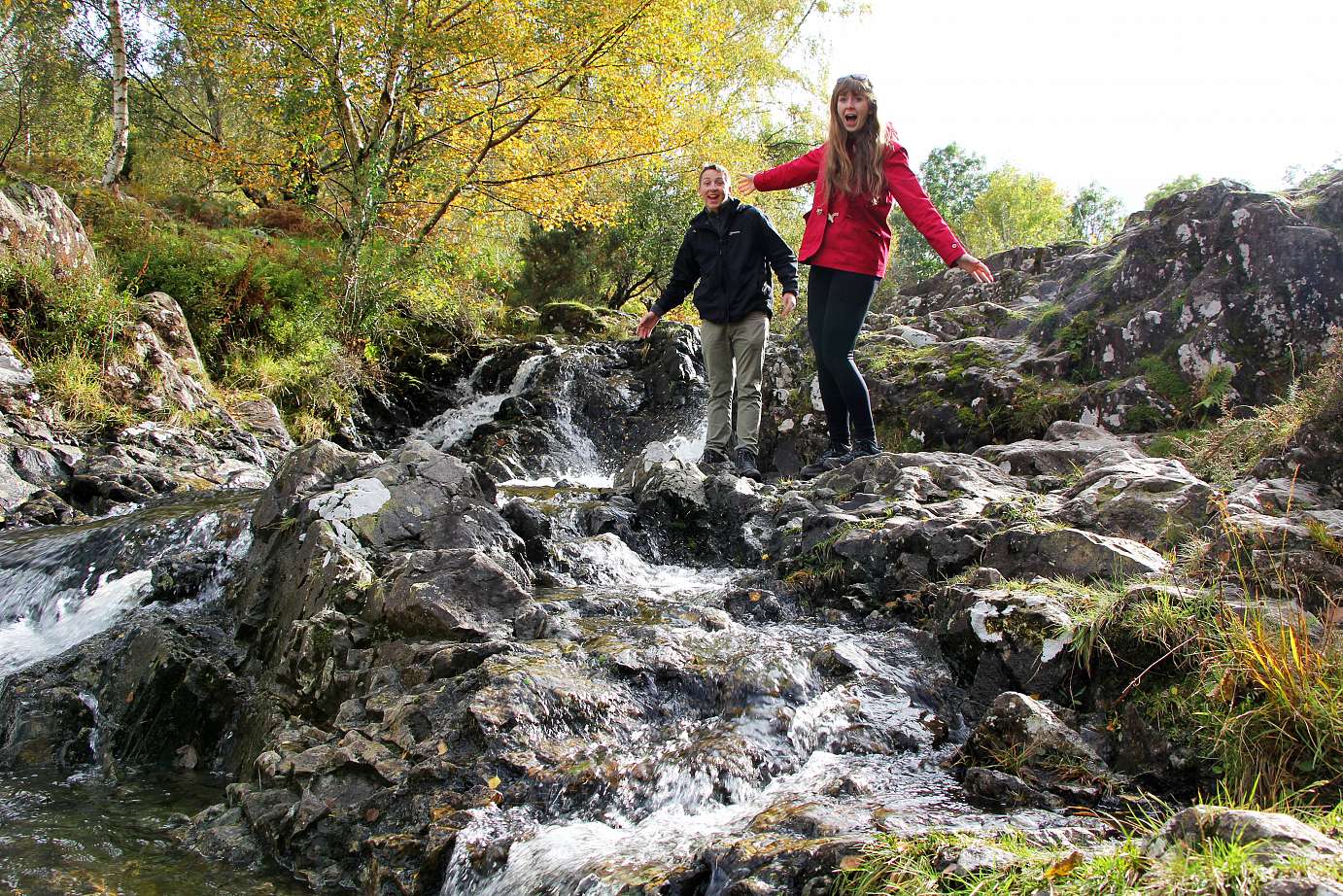 Anna and Alex are the creators of My Travel Scrapbook, a website dedicated to travel, vegan food, hiking, and other adventures while on the road. Now back in the UK after years of traveling around Asia and Europe, we reached out to the couple to talk about vegan travel as well as stories and tips on traveling and hiking around the UK and beyond.
Q: How long have you been vegans and what made you decide to make the switch?
As avid hikers and outdoor lovers, we realized in 2015 that our meat consumption was harming the natural world more than a plant-based diet. It did not make sense to grow all this food to feed animals when we could just eat the food grown ourselves? Also, as travellers, we were looking at ways to reduce our carbon footprints. I was already cycling as much as I could, using public transport and car-sharing during my year abroad but knew I could do more.
I slowly transitioned to veganism becoming fully vegan in 2016. After I became vegetarian, Alex was also vegetarian for a month then due to his love of animals went straight to veganism.
One documentary that helped me transition was Melanie Joy's TedTalk Carnism. The idea that it was a choice to eat animals, as well as a choice not to just made sense. She makes many valid arguments about speciesism and equality. After watching Melanie Joy's TedTalk something clicked. Furthermore, the idea that there was blood, pus, and urine in cow's milk helped me transition to veganism!
The first few months of veganism were great! I learnt how to actually cook rather than just throw some processed frozen food into an oven. Also, I become 'the vegan' in my friendship group and helped start many debates and get people thinking about their food more. Whilst it was fairly easy to be vegan in the UK (not as easy as it is now though!), it was a very different challenge backpacking around Europe on a shoestring budget as a vegan!
Q: What was it like traveling around indefinitely soon after finishing university?
It was never the plan to travel straight after university! Alex was offered a PHD and I started a position on a graduate scheme at a law firm in London.
Yet things did not go to plan. I was asked to do things in my job I did not ethically agree with and Alex was not passionate about his subject. With the BREXIT result and the mood in the UK, we both quit what we were doing and booked a one-way ticket to Berlin. Who knew how much longer we would be allowed to freely roam around Europe for a couple of months? Therefore, armed with far too much stuff, we signed up for a TEFL course and we were off on our travels!
Those couple of months were incredible. We had a rough idea of where to go but we're very flexible with our itinerary. We would only book accommodation a day or so in advance meaning, we could adapt if needed. This was of course occasionally stressful! Also due to the pound dropping so dramatically after BREXIT, our savings did not go as far as they would have.
Yet travelling on a shoestring through Europe was so much fun. After finals and being inside for much of the year, I loved walking miles a day around beautiful cities and enjoying the fresh air of national parks. We couchsurfed, hitchhiked and occasionally treated ourselves to meals at fancy vegan restaurants! Back then, vegan restaurants tended to be high-end raw places rather than the vegan junk food options which are available now! Therefore, we consumed a lot of beans and rice, kilos of bread, and pasta dishes in hostels.
Q: Can you share one of your most memorable vegan travel adventures?
One of my most memorable vegan travel adventures was celebrating the Harvest Moon festival with a Buddhist Tibetan Family in Yunnan, China.
I was hiking in the Himalayas and was gutted that the mighty 6000m mountain I had come to see was hidden behind the clouds. I normally make the best of the weather but as someone who is obsessed with mountains, I could not quite overcome my disappointment at not being able to see the holy mountain. I debated whether I should prolong my stay in the hope of seeing the mountain range the following day. Anyway, it turns out that as I was stood staring at the clouds this was the best thing I could have done.
A young Chinese couple from the city of Kunming approached me and we started to talk. We got on very well and walked all the way to a glacial lake together. After a while, they asked me what my plans for tomorrow were. I told them I was heading to Shangri La. They said that they were going to be staying in a little mountain village where the inhabitants were of Tibetan descent. They asked if I would like to travel with them and stay in the village overnight then they would drop me off in Shangri La. As a foreigner, I was not allowed into Tibet without obtaining a permit beforehand. I leapt at the chance to meet this group and stay with local people.
The Tibetan family we stayed with were some of the friendliest people I have ever met. As devout Buddhists, they sustained themselves on a vegetarian diet. They served me so much vegan food during my stay and my new Chinese friends translated for me. In the evening, more people arrived as our visit had fallen on the day of the Harvest Moon Festival! We all gathered around the table enjoying this vegetarian feast.
This is one of my most memorable vegan travel adventures as it was such a spontaneous and thoroughly authentic experience. If I had stayed in the mountains for one more day then I would have seen the mighty snowy peak. Yet I would not have met this wonderful family. That evening will stay with me forever.
Q: What would you say are the best things about traveling as vegans?
There are so many great things about traveling as vegans! Firstly, we actively seek out where to eat meaning we get to find really cool vegan places or vegan-friendly places. It is great to know you are not only supporting local businesses but businesses that are catering to vegans!
Also, many people love saying "I just couldn't do it" when they hear that I am vegan. It is one thing being vegan in your own country where you can speak the language, but another in a foreign country. By showing omnivores that it is possible to 'survive' abroad as a vegan it is another way of demonstrating that a plant-based diet is a very sustainable way of living.
We have recently started to seek out vegan accommodation during our travels. This is another great way to support vegan businesses, meet other vegans and get a tasty vegan breakfast during a trip! It is so nice to see all the vegan hotels & vegan B&Bs popping up across the world!
Q: Can you name some of the most vegan-friendly cities you've visited so far?
London, Berlin, Shanghai, Malaga and Chiang Mai
Q: You spent a year living in China. Did you travel around the country a lot? What was it like to be vegan in the places you have visited there?
Yes, we travelled almost every weekend! Shanghai is a great place to live and work in the week but if you want to experience real China you must leave the metropolis. There are so many incredible places to visit in China from ancient cities to spectacular national parks.
It was surprisingly easy to be vegan in China. Whilst many Chinese chefs assume Westerners want meat with their meals and look baffled when you want it without, the centuries of Buddhism mean that there is excellent vegan cuisine to be found! If you find a Buddhist temple, vegan food will not be far. Furthermore, you can find epic vegan street food such as noodles and tofu. The variety of tofu is incredible… just the stinky tofu that can be found in water towns around Shanghai does have an acquired smell! Even in the smallest villages, there tends to be a fridge full of the ingredients for the day in the actual restaurant. If you have no knowledge of the Chinese language you can just point at vegetables and tofu. The owners will then whip up a delicious vegan dish for you.
We miss authentic vegan Chinese food now we are back in the UK!
Q: Tell us about your website – My Travel Scrapbook.
My Travel Scrapbook is for vegan travelers, eco-conscious wanderers, and adventurous individuals.
My Travel Scrapbook is a vegan travel blog that focuses on how travelling compassionately is the best way to travel! We review vegan accommodation on our travels, share vegan food guides and general travel tips too. We have been to around 35 countries meaning there are plenty of travel stories, travel guides and travel inspiration on destinations across Europe and Asia.
We started the blog in 2018. In 2019 we started to have a big enough following and enough page views to work with some amazing vegan brands. Every month our page views are going up and a new theme is currently in the works. Stay tuned for some exciting new changes on the blog!
Q: You're now back in the UK. How much has the vegan food scene changed since you started traveling?
It has changed a lot! When I took part in Veganuary 2016, veganism was not that well known then. Some of my university friends have since said to me "You were my first vegan friend" and now they have many vegan friends!
We used to cook a lot more from scratch and eating out was much more challenging. Now it seems like almost weekly a new vegan product is being released by a big brand and more vegan dishes are being added to chain restaurants. More independent vegan businesses have sprung up too. Even when we go hiking in national parks, cafes will have at least one vegan option. The UK is incredibly vegan-friendly now!
Of course, there are still places where you cannot get vegan food or waitresses are not too sure what veganism is. For example, in the north of England, chips are often fried in beef fat (why I am not sure as in the title 'fish and chips', cows are not mentioned!) or a handful of pubs in the countryside have no idea what you eat if you don't eat animal products.
On the whole, though, being vegan in the UK is a joy. Also, whenever something is released, we feel as if we have to go and buy it to show there is demand for the product haha! The idea that vegans lose weight because they only eat salad is very outdated now!
Q: What are some of the best vegan food spots you can recommend to vegan travelers visiting in the UK?
Oh gosh, where to start!? Most cities in the UK have at least a couple of 100% vegan venues now.
London is full of incredible vegan food spots. Some of my favorites in the capital include Temple of Seitan for epic vegan chicken (honestly better than any meat version I have ever had of it!) and Cookies and Scream for gluten-free vegan sweet treats.
If you are off to Birmingham there is a lovely vegan café in the center called 3 Threes which has board games and the best vegan tiffin. For some more epic vegan junk food, I would highly recommend Down the Hatch in Liverpool.
You do not have to miss out on any traditional English foods as a vegan. For example, In the north of England in Leeds, you can tuck into fluffy vegan Yorkshire puddings at Wappentake. In Scotland, you can also try vegan haggis on the Royal Mile at the Baked Potato Shop. If you are off to Wales, one of the best vegan roasts can be found at Ana Loka which is consistently voted in Cardiff's top eateries. For visitors looking to tuck into the classic "fish and chips" vegan-style, the most delicious vegan banana blossom 'fish' is available at the Willow Tree Café in Shipley, West Yorkshire.
It is so nice how cities have created vegan versions of traditional British classics. Surprisingly even small eateries in national parks now offer veggie sandwiches, vegan cakes and other vegan goodies to fuel vegan hikers!
Q: Any tips or advice you can share with other vegan travelers?
Research, pack snacks and eat lots when you find vegan food!
I have just released a post about vegan travel hacks where I share lots of my tips from travelling as a vegan since 2016!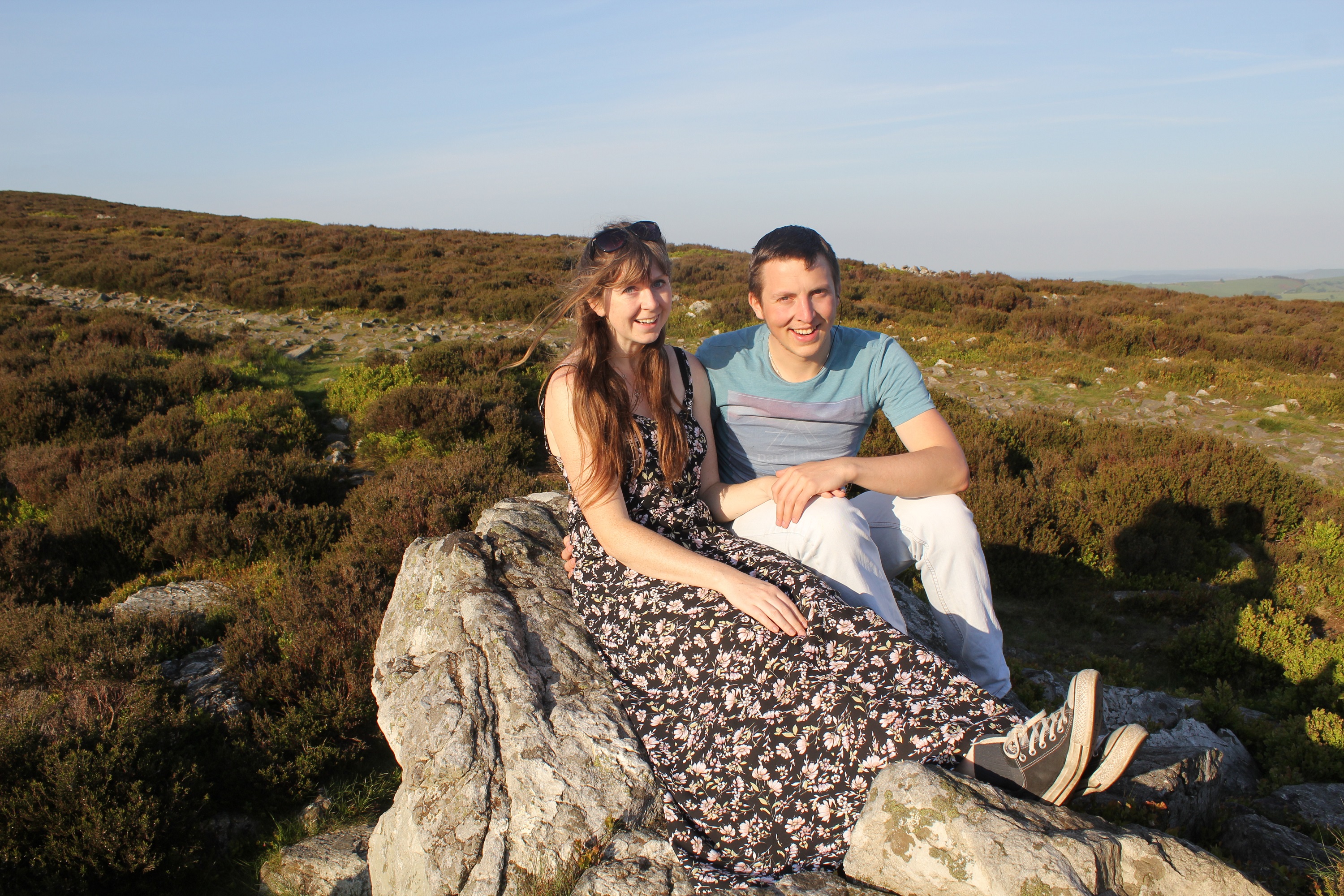 -----
Follow My Travel Scrapbook on Facebook, Instagram, Pinterest, and Twitter.