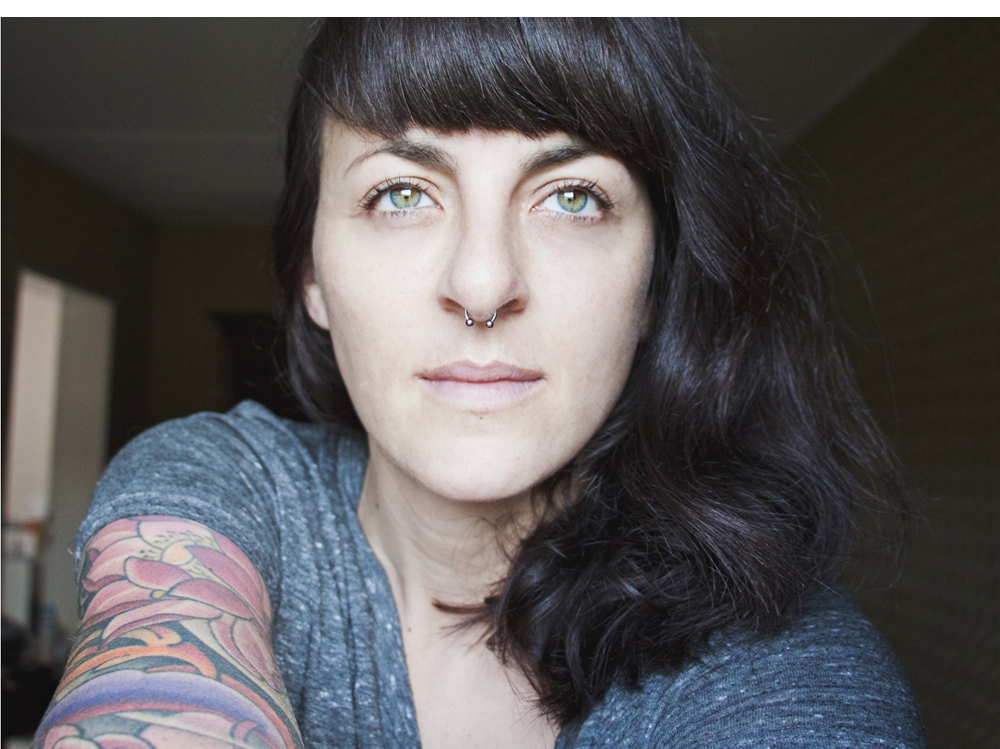 Amelie Gagne has been traveling and living in different places across the globe since she was 21 years old. It was on a trip to Cuba with her mom and sister that she fell in love with travel and food. This led to a decision to set out on her own to Vancouver where she ended up staying for two years. It was the beginning of a long-term trip that took her to San Diego, California; England, and Europe. She then came back to Montreal where she pursued a second university degree and later landed a job as a graphic designer. Fast forward to six years after she returned to Montreal, she decided to take a break and booked a one-way ticket to Asia. She traveled around Southeast Asia for almost two years and now lives in Berlin. She writes about vegan travel, yoga, waste reduction, and fair fashion on Mostly Amélie. Read on for more of her insights on traveling, living abroad, and being a vegan traveler.
Q: How long have you been a vegan and what inspired you to embrace the lifestyle?
I've been a vegan since 2011. That was when I was still living in Canada, before all the traveling. Before that, I was vegetarian for a couple of years. Originally it was fitness and sports performance that lured me in! I was a long distance runner and a big fan of "No Meat Athlete". And going vegan really did help me with improving my fitness. But over time, things clicked into place and it became a no brainer for all the other reasons.
Q: You have been traveling for years. Can you tell us how it all started? What made you decide to travel more?
Sure. I mean, I've been traveling on and off since my early 20s. But the latest stint was in 2014 when my partner and I sold everything and booked a one-way ticket to South East Asia. For nearly two years, I was in South East Asia and then came to Europe at the end of 2015 to see what is happening over here. I've been in Berlin for three years now! I don't know that I have a specific reason why I do this. I just have to. It's like that. I'm sure in a couple of years I'll pack things up and start fresh elsewhere. That's just in my DNA.
Q: What is the longest time you have been away from home? Have you experienced feeling homesick while on the road?
This time around. It's been five years. And no, not at all. It's like that. I'm like that. Took me a long time to accept this, but that's just the way it is!
Q: Can you name some of the most veg-friendly places you've been to so far?
There are so many! In Asia, most countries I went to had vegan-friendly cities. Some of the most vegan-friendly cities I've been to were Kuala Lumpur, Georgetown, and Malacca in Malaysia, Ubud in Indonesia, Chiang Mai, Koh Phangan, Koh Tao and Bangkok in Thailand, and Singapore. I'm in Berlin now and it is an absolute vegan paradise! On the other side of the ocean, New York, San Francisco, Toronto, and Montreal are awesome.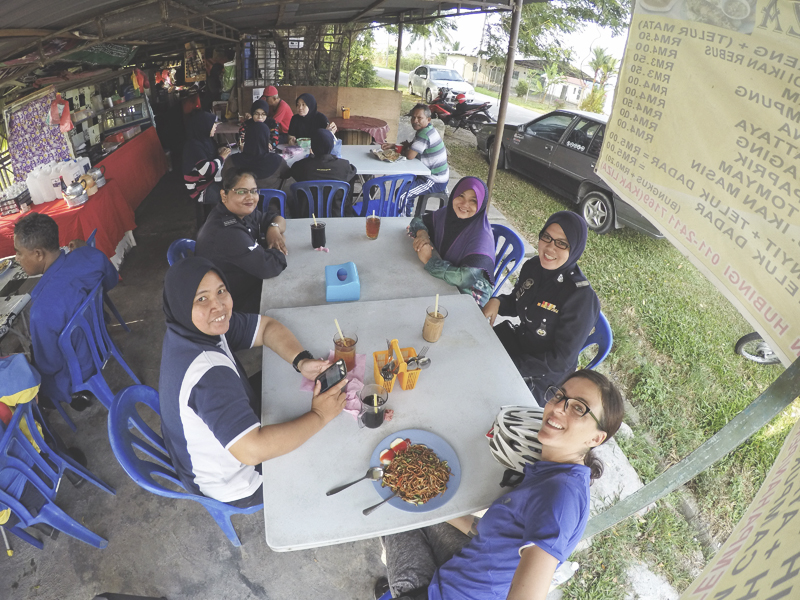 Q:  Is there a place that you find particularly challenging to visit as a vegan? Can you tell us about what made it difficult for you?
In 2015, I cycled through the Balkans from Istanbul to Milan via the less traveled road and it was not vegan-friendly at all! The restaurant options were cheeseless pizza (on which they tend to use ketchup in place of tomato sauce, ew), french fries and lettuce, tomato and onion salads. Luckily I was camping and equipped with a stove, so I ended up making most of my meals myself, which consisted of oatmeal with fruits + some kind of fat/ protein (peanut butter, chia, nuts, etc.) in the morning and a big stew of lentils, veggies, and rice or pasta at night.
Q: What are some of the best vegan dishes you've had so far? And where did you find them?
I love spicy Asian noodle soups and there have been great vegan versions of traditional dishes everywhere I've been in Asia. Most notably, I would say the laksa in Georgetown, Malaysia and the khao soi in Bangkok, Thailand. There's nothing like a big bowl of spicy, coconutty, creamy noodley goodness, is there?
Q: What are two interesting things about Montreal that most people don't know? What's the one must try vegan meal you'd recommend for veg travelers visiting there?
People only assume it's cold as hell all year round, but it's equally hot as hell in the Summer! If you have limited time in Montreal to explore the whole scene, I'd say make sure you visit Lov and Aux Vivres, my two favourite places in Montreal for vegan food.
Q: You have traveled to Southeast Asia for nearly two years. How veg-friendly is the region?
Very! With the exception of some more remote areas of Myanmar and Vietnam, I'd say anywhere there are Buddhist monks, there is vegan food. People have to stop being scared of traveling because they think there won't be any vegan food!
Q: Tell us about Mostly Amélie. What inspired you to start running the site?
It was only a travel diary without any afterthought in the beginning. But then I started talking about vegan food and people started reading and commenting. So I figured there was a niche for that, and continued writing, and things grew from there. These days there's still a lot of vegan travel advice, but I've broadened up to things I care about like yoga, waste reduction, and fair fashion. And of course, my life as an expat in Berlin!
Q: Any advice or tips you want to share to vegan travelers?
Don't be scared! Veganism has grown so much in the last few years, most people will know what that means. Just don't let your lifestyle get in the way of your desire to travel.
-----
Follow Mostly Amélie on Facebook, Instagram, Pinterest, Twitter, and YouTube.