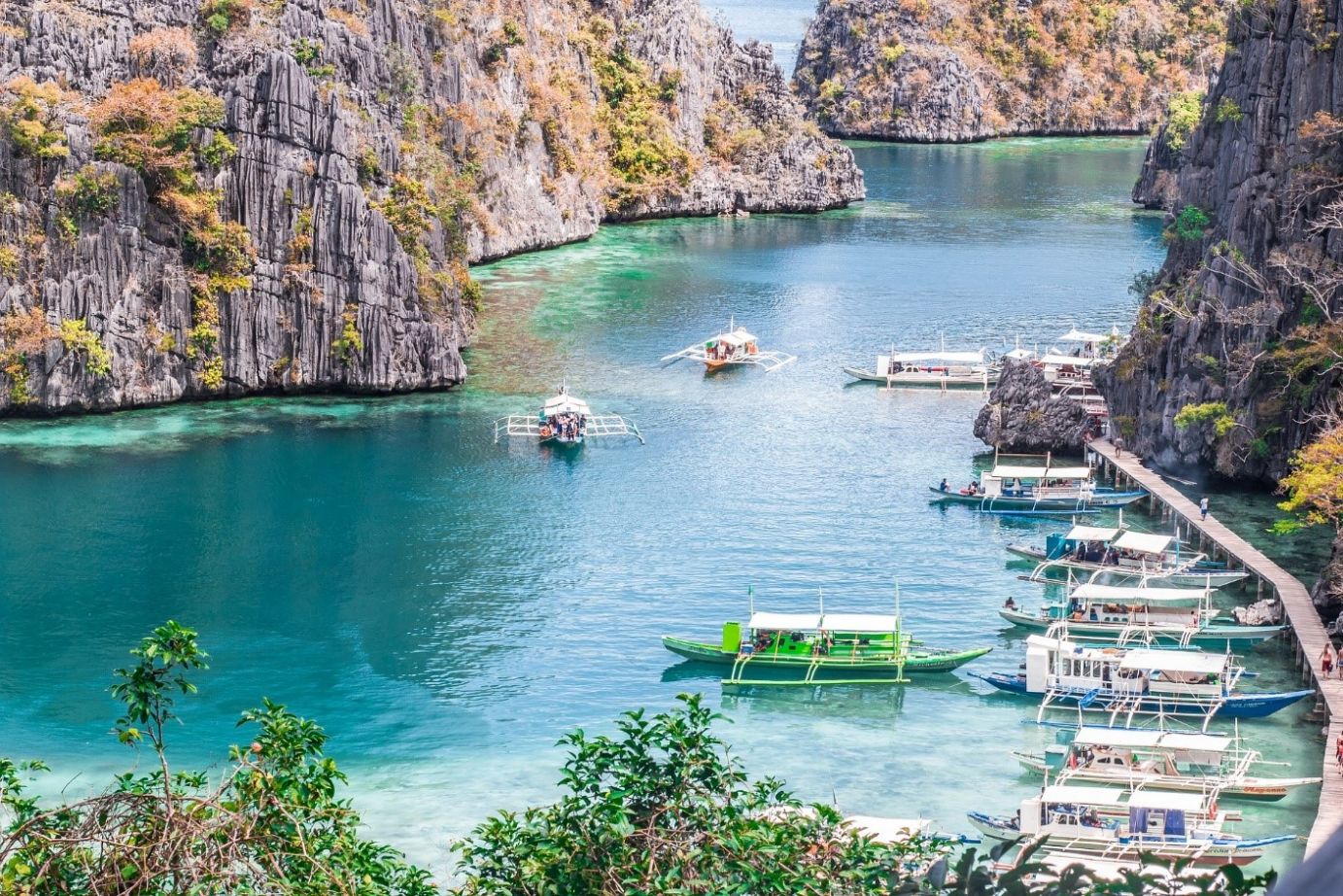 With over 7,000 islands, the Philippines is home to some of the most beautiful beaches in the world. It also boasts of numerous scenic destinations. Traveling across the country will likely take you to places with breathtaking natural scenery and hospitable people. It may be known as a meat-loving nation, but veg travelers will be happy to know that it has a growing vegetarian and vegan community, especially in the major hubs like Metro Manila.
Eating as a vegan as you travel around is fairly easy in the cities. Popular tourist destinations like Boracay, Puerto Princesa, and Siargao have veg-friendly dining options. Heading out to the outskirts to explore off the beaten paths, however, can be a bit of a challenge for veg travelers. We rounded up some of the plant-based dishes worth trying and how you can veganize them.
Adobong Kangkong
What is it: Kangkong or water spinach cooked in soy sauce, vinegar, and garlic
What you need to know: Fish or pork is added in most of the adobong kangkong dishes you will find around the country. Ask for a no-meat version when ordering. Or if you have a kitchen in your accommodation you can cook it on your own using this vegan recipe.
Chop Suey
What is it: A vegetable dish influenced by Chinese cuisine consisting of different veggies like cabbage, carrots, and cauliflowers
What you need to know: Most of the chop seuy dishes you will find in the Philippines are cooked with meat (chicken, pork, shrimp, or a mix of all three) and meat-based stock. Some versions are also added with oyster sauce. Here's how to make this delicious dish vegan-friendly.
Laing
What is it: Dried taro leaves cooked using coconut milk and chili peppers among other ingredients
What you need to know: This dish usually includes pork and shrimp paste. You can make it veg-friendly by skipping the two ingredients or substitute them with tofu and miso or fermented bean paste respectively. To prepare a vegan and vegetarian laing, click here for the recipe.  
Ensaladang Talbos ng Kamote
What is it: Sweet potato leaves salad
What you need to know: This easy-to-prepare vegetable dish is made using ingredients that include sweet potato leaves, onions, tomatoes, ginger, and vinegar. Get the full recipe here.
Law-oy
What is it: Vegetable stew
What you need to know: This leafy green dish consists of ingredients like lemongrass, alugbati (Malabar spinach or vine spinach), and malunggay (moringa) leaves and other veggies like okra (ladies' fingers), and squash. Dried or fried fish is also often added to the mix and seasoned with fish sauce. You can substitute the dried fish with fried tofu or dried seaweed (nori). Here's how to make it.
Pomelo Salad
What is it: A refreshing dish made with fresh greens and juicy pomelo (citrus fruit resembling a grapefruit)
What you need to know: Mindanao is home to the best-tasting pomelos in the Philippines. If you are traveling in this southern part of the country, especially in the Davao region, the pomelo salad is a must-try. In this recipe, you can substitute fish sauce with soy sauce or salt and skip the honey or substitute with maple syrup.
Sikwate and Puto Maya
What is it: A breakfast or snack combo of hot cacao chocolate drink and sticky rice cake
What you need to know: Sikwate is a hot chocolate drink made from tablea (cacao chocolate discs or tablets) and brown sugar. The term is largely used in Visayan-speaking areas in the Philippines like Cebu and Davao among others. The drink is also known as tsokolate batirol in other parts of the country. This rich and thick chocolate drink is often paired with puto maya made with glutinous rice, coconut milk, and ginger. You can find the ingredients here.
Vegetable Kare-Kare
What is it: Vegetable stew cooked with peanut sauce
What you need to know: This is a veg version of the well-loved Filipino kare-kare but without the oxtail and other meat like pork that comes with the original dish. Here's how to make your own vegan kare-kare.
With fish sauce and shrimp paste or bagoong (fermented fish or shrimp sauce) widely used as seasonings in many dishes, eating as a vegan in the Philippines can be a little bit of a challenge. But it really depends on where you are. Many cities in the country have veg-friendly restaurants and many locals speak and understand English, which makes ordering veggie food much easier. And there are so many delicious fruits you can find everywhere. If you are thinking of setting out off the beaten tracks, it helps to know the common ingredients that come with the "vegetable dishes" so you would know the best ways to veganize them.