I fell in love with Miami six years ago when I first went there with my husband before we had kids. So it is good to be back and revisit familiar spots as well as explore the growing veg dining options they have here. It is an amazing place for vegans or anyone who loves sunshine, beaches, and fresh exotic fruits. It always feels like there is not enough time to see and do the things I want in this city. But here are some of the places we visited that I would recommend if you are heading out to Miami.
Robert Is Here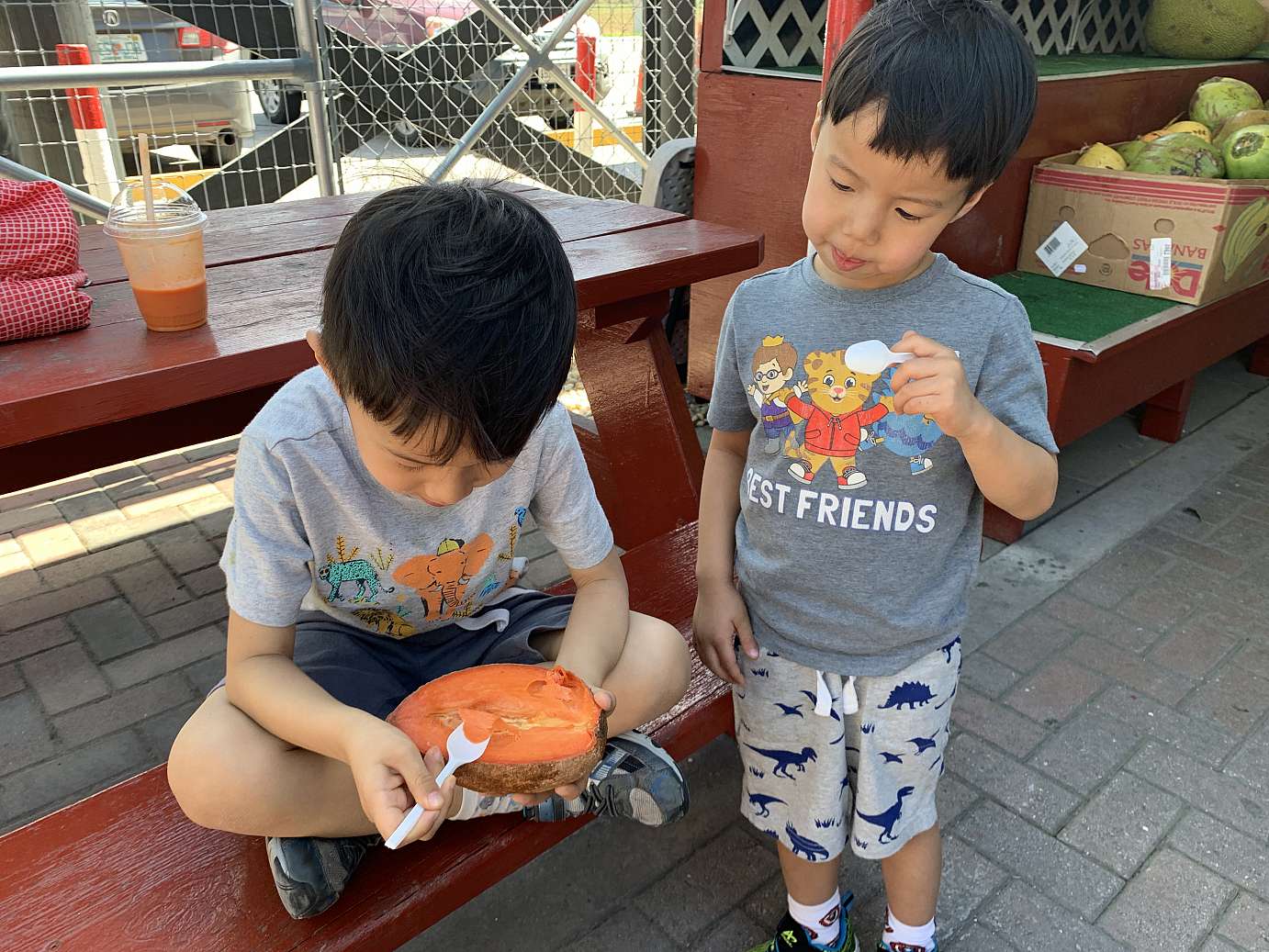 This family-owned and operated fruit stand is easily one of my top go-to places in Miami.  Think of any fruit you like and they have it. There are so many fruits here including different kinds of rare exotic fruits such as mamey, canistel, starfish, jackfruit, soursops, and sapodillas just to name a few.  Even my son enjoys trying out the fruits that were unfamiliar to him. His favorite is the jackfruit which he says taste like candy. 
Fruit & Spice Park
Visiting the Fruit & Spice Park is like being transported to a tropical island. This botanical garden and park covers 37 acres of space that is home to over 500 different varieties of fruit-bearing trees, plants, spices, herbs, and nuts among many others.  While the place does not allow visitors to pick fruits, their farm tour is still fun and educational with so many different types of fruit trees to see and learn about. We were able to taste a bit of the fruit that the tour guide picked out for us to try.  It was a great experience for us!
Aguacate Sanctuary of Love
As the name suggests, this gem of a food spot offers sanctuary to anyone seeking to take a break and relax. They have a cute and cozy outdoor space perfect for chilling out while enjoying the vegan and organic food on the menu. They also offer activities like yoga, cooking and sound healing classes.
Miami Beach
A visit to Miami often leads to its many beaches that are accessible to the public. The island city of Miami Beach is easily one of the best ones we visited. We love how nice the sand and water at the beaches here. This place offers plenty of attractions. From the gorgeous architecture at the Art Deco Historic District and the shops at Lincoln Road Mall to the attractions in South Beach and Ocean Drive and everything in between.
Planta South Beach
Plants really are the centerpiece of this restaurant. From the interior's aesthetics and the many plant-based dishes to choose from, the place offers a treat too hard to resist. Planta South Beach may be a bit on the pricey side, but the dishes we had were well worth the price.
Plant Miami
Taking on a modern plant-based approach, Plant Miami serves up vegan food that uses locally-sourced ingredients. The restaurant has a nice ambiance and we enjoyed the outdoor seating. The dishes are creatively done with lots of options to choose from. I am not a fan of raw vegan food, but the dumplings and key lime cakes are delicious. We enjoyed the food here and would love to visit again to try out the rest of their desserts.  
Bunnie Cakes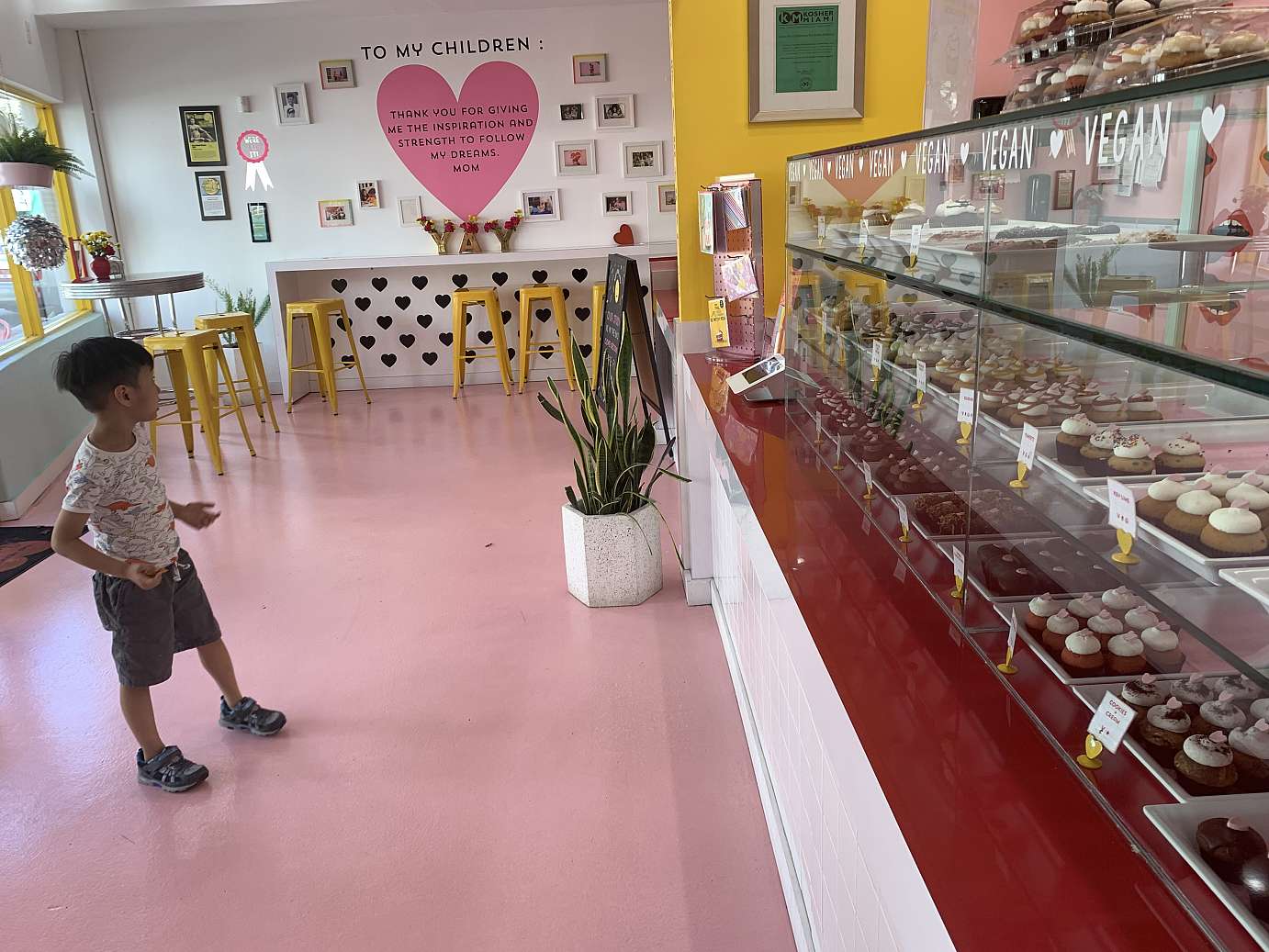 I am happy to find this vegan bakery that offers a wide selection of delectable donuts, cupcakes, and other sweet treats. A lot of the options are gluten-free so I can eat as many as I want. The interior is cute and bright with charming décor and details. Vegan or not, this is definitely a place for anyone who wants to satisfy a craving for scrumptious desserts.
Los Pinarenos Fruteria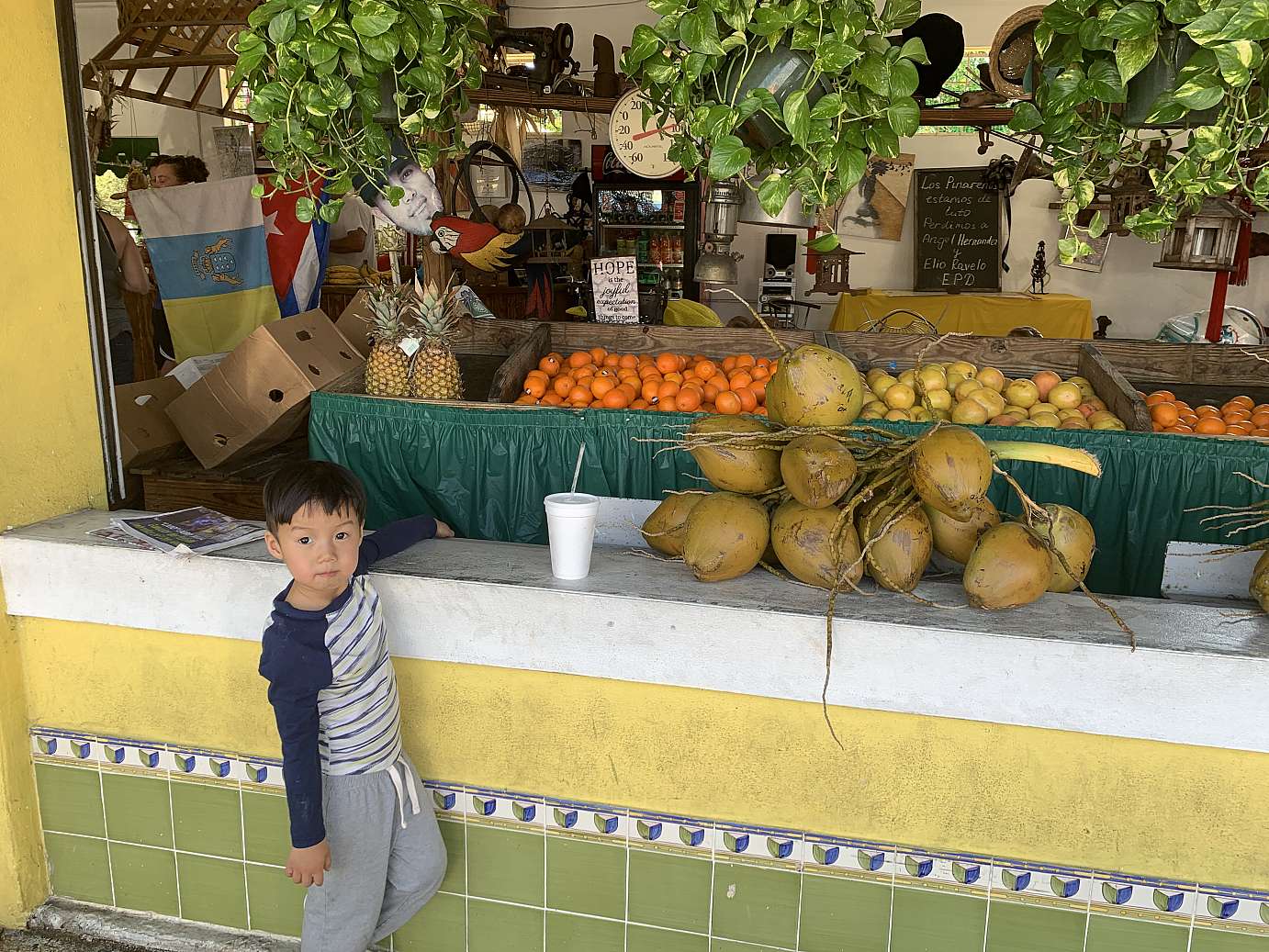 This family-owned smoothies shop in Little Havana is how I remembered it to be from my previous visit. I recognized the owners I saw six years ago. They offer handmade smoothies from fresh fruits that they also sell. No frozen or canned fruits here. Just all the goodness of fresh coconuts, pineapples, and other in-season fruits. We treated ourselves to fresh cold cane juice. It was so refreshing and satisfying to drink under the hot Miami sun. I highly recommend stopping by this place if you are in the area.  
Lots of beaches, the sun, and its many attractions make Miami such a fun place to visit.  It is also a very vegan-friendly city with its array of fruits, farm stands and abundance of vegan spots.  Whether you are looking for adventures or just want to chill out in a tranquil spot, you will find a space to enjoy your stay in this wonderful city.