I have wanted to visit Costa Rica ever since a friend of mine suggested it over 10 years ago.  Over the years my urge to go only grew stronger.  I didn't quite understand where the strong desire was coming from. I would watch videos of Costa Rica and thought, yeah, I really like the lushness of the country.  I was also looking forward to all the local fruits that I would eat.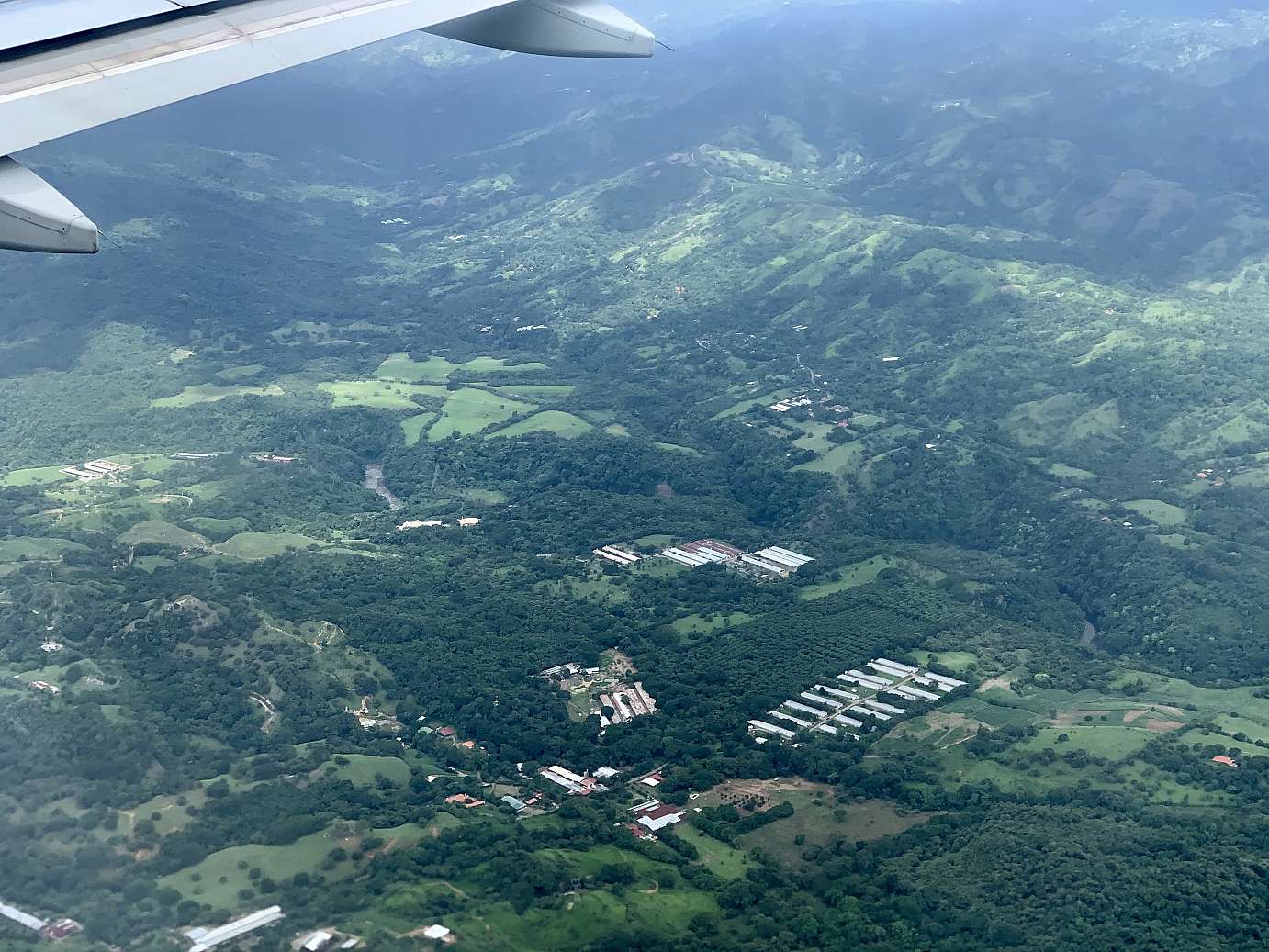 View from the plane
Looking down as the plane made its final approach for arrival, I realized that pretty much the whole country is a rainforest.  I felt excitement as I looked down from the plane.  Once we stepped out onto the streets, it was nothing but fresh air.  My lungs were thanking me. 
San José
Our first stop was Costa Rica's capital - San José. We stayed at the Gran Hotel Costa Rica, an architectural and historical monument. The hotel is centrally located with many attractions nearby. We spent a few days exploring the city and visited museums and the beautiful plazas.
Breakfast at the hotel.  The rice and beans were on a whole other level.  I found out that when cooking this gallo pinto, they need to use overnight rice and beans.  That's the secret to get that addictive flavor.
We went to the San Jose Central Market where we found some amazing and decadent fruits. I suddenly had this thought of becoming a fruitarian.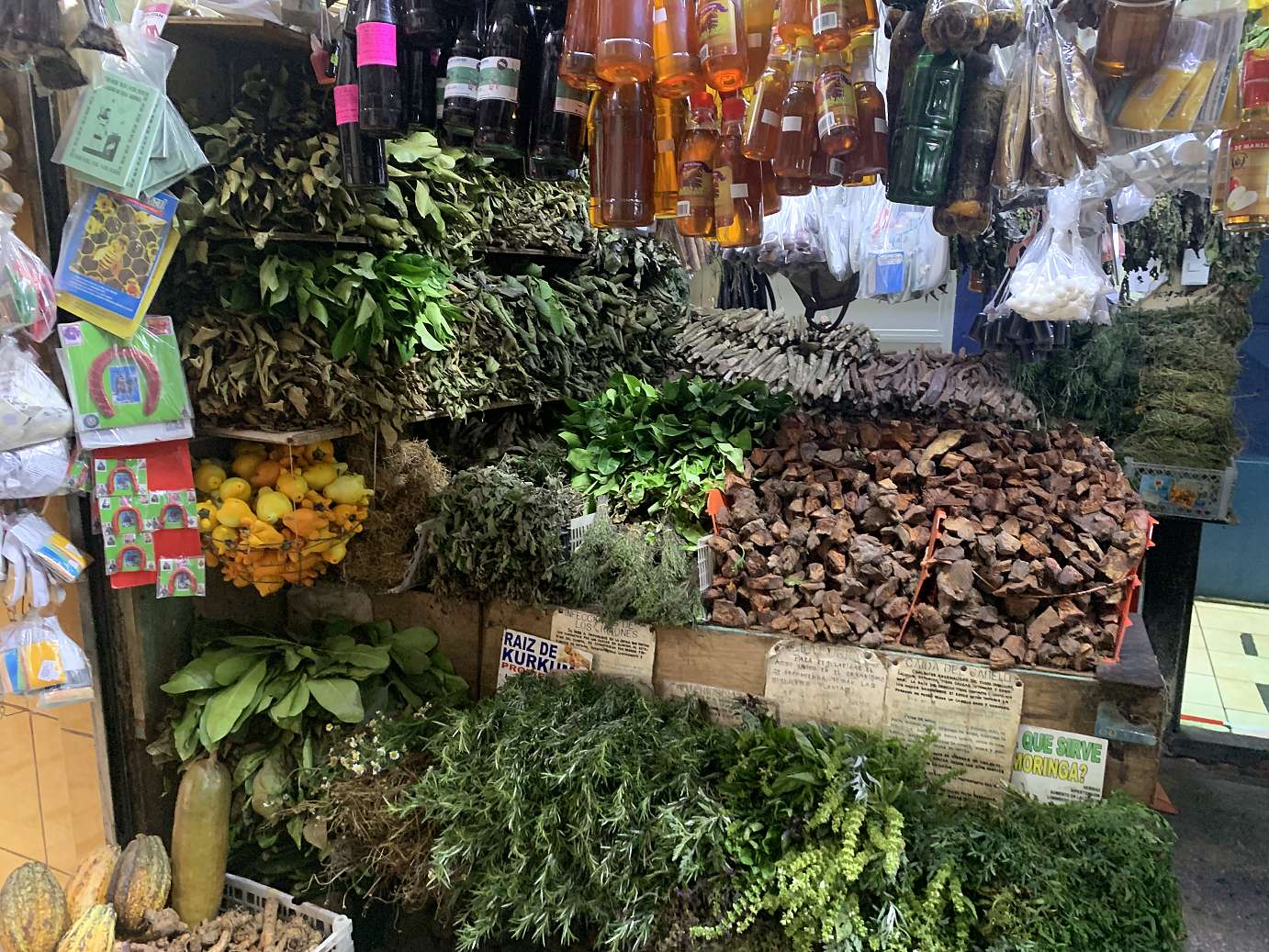 The central market frequented mostly by locals.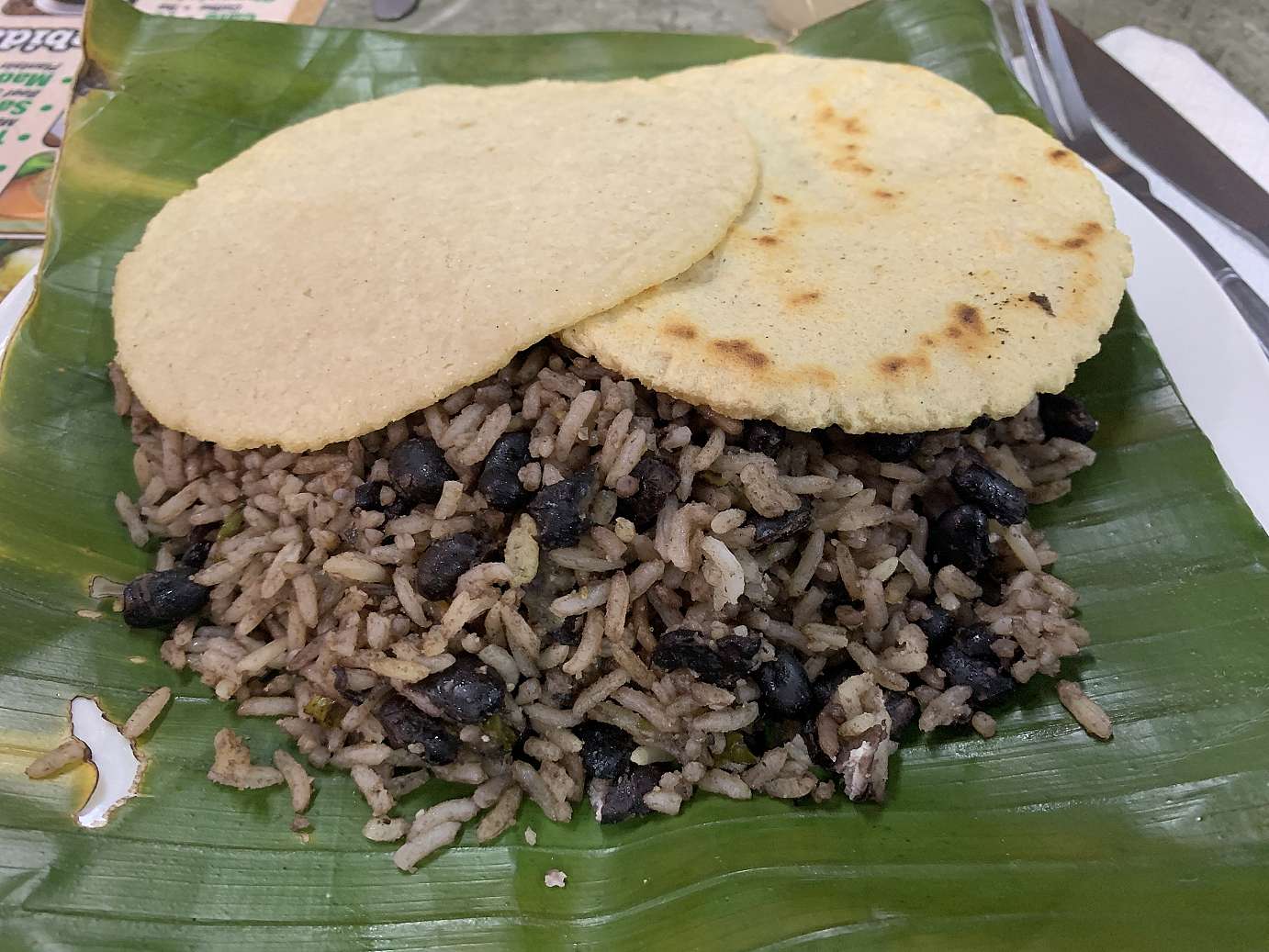 Rice and beans bought from a very popular stall in the market.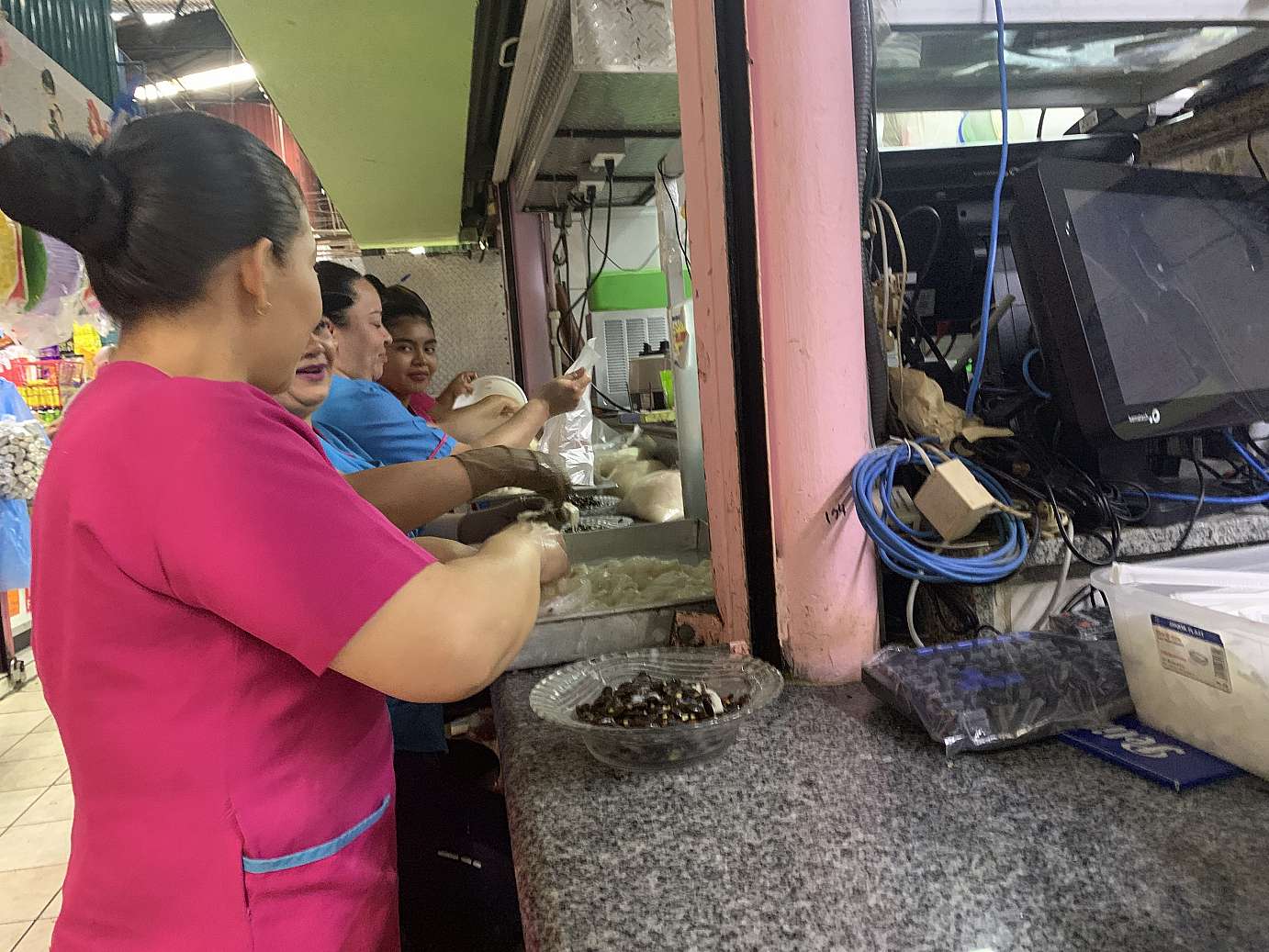 Rice and beans bought from a very popular stall in the market.
I am also discovering I like pineapples. It reminds me of a juicy candy when I bite into it. I never even knew pineapples can taste so sweet. The ones I usually have in New York are firm and slightly sweet at best.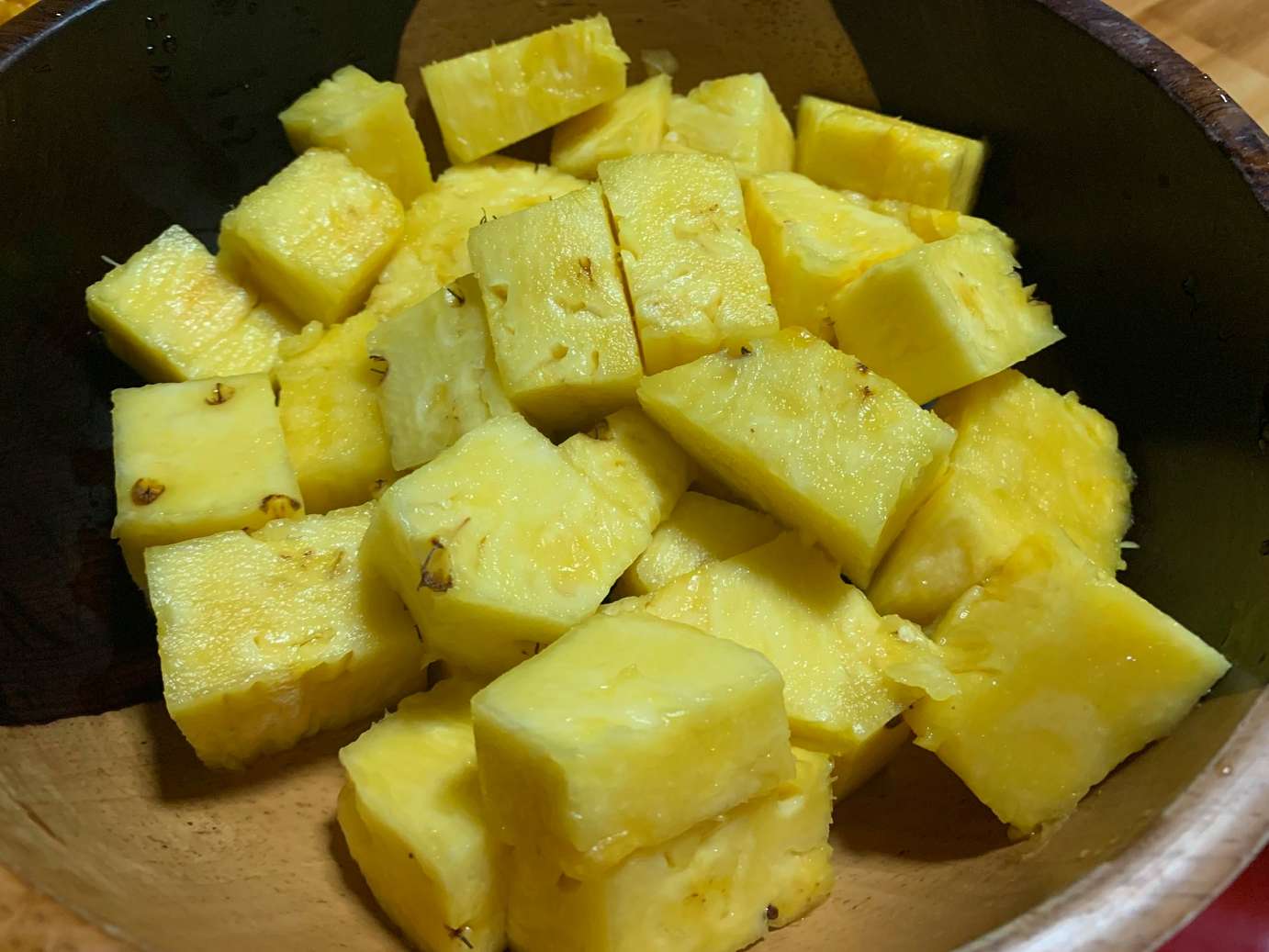 Sweet and juicy pineapples
Our fruit discoveries continued outside San Jose as we visited the Uvita Farmers Market. Some of the fruits we had there were the banana passionfruit (also known as curuba) which tastes like a combination of nectarine fruit and melon, white sapote which is like a very sweet and creamy persimmon. And cacao fruit.
Banana passionfruit (curuba)
White sapote
Cacao fruit
Three days here was more than enough time for us to explore the city.  I was anxious to go to nature. So we set off to our next stop. 
Tortuguero
A shuttle and a boat ride brought us to Tortuguero. It was so nice to finally be in nature.  We saw a lot of animals.  My sons have been watching Wild Kratts, an animated series that follows the adventures of two brothers including their encounters with wildlife, so they were much more knowledgeable than me.  Some of the animals they spotted were a row of bats hanging from a tree branch, iguanas, and herrings.  What a sight they all were.  Nature is amazing.
Our room at Tortuguero Lodge
Fried plantains with pineapples at Tortuguero Lodge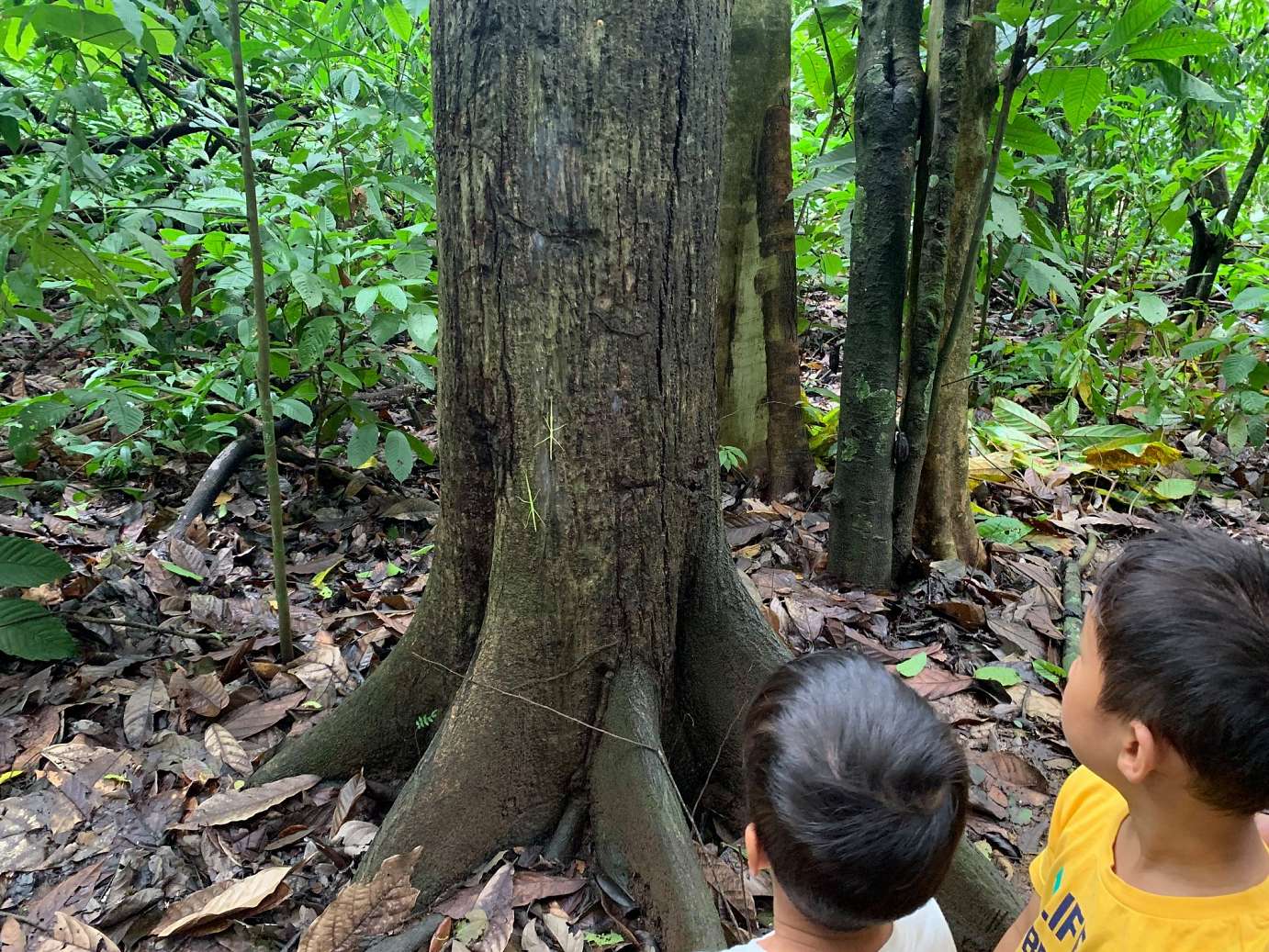 Spotted two walking sticks.
La Fortuna
Our next destination was in a town that serves as a jump-off point to the Arenal Volcano National Park. We went deep into the park to see the La Fortuna Waterfall. Many, many steps going downhill later we reached the waterfall and it was worth all the trek. It was breathtakingly beautiful. It was not fun going back up though.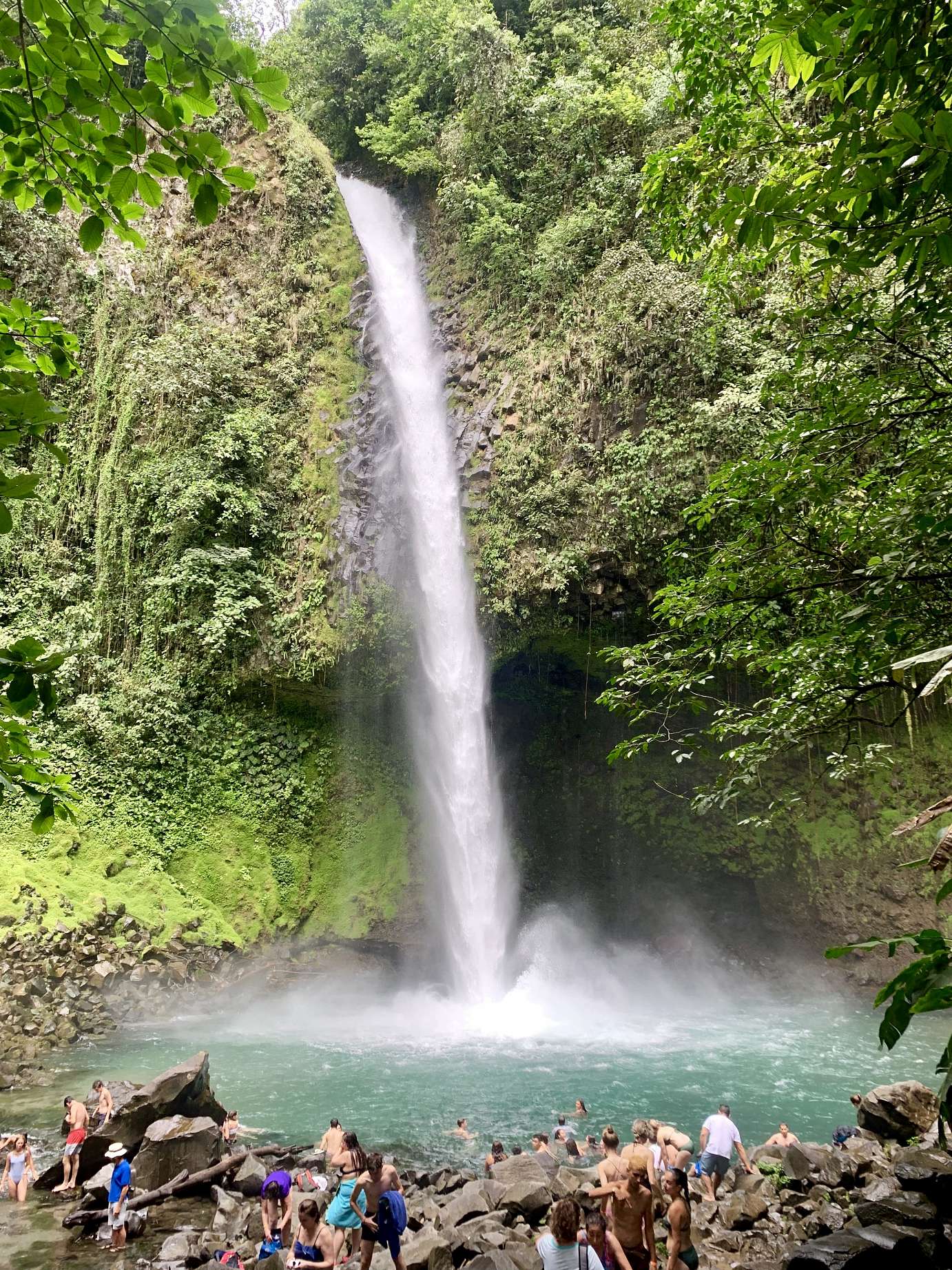 Chasing waterfalls
We had lunch at Restaurante La Caribeña, a veg-friendly place with vegan and gluten-free options. The fried plantains with refried beans served with a tomato dip were so good! It was a simple and yet so delicious dish which easily became one of my favorites here.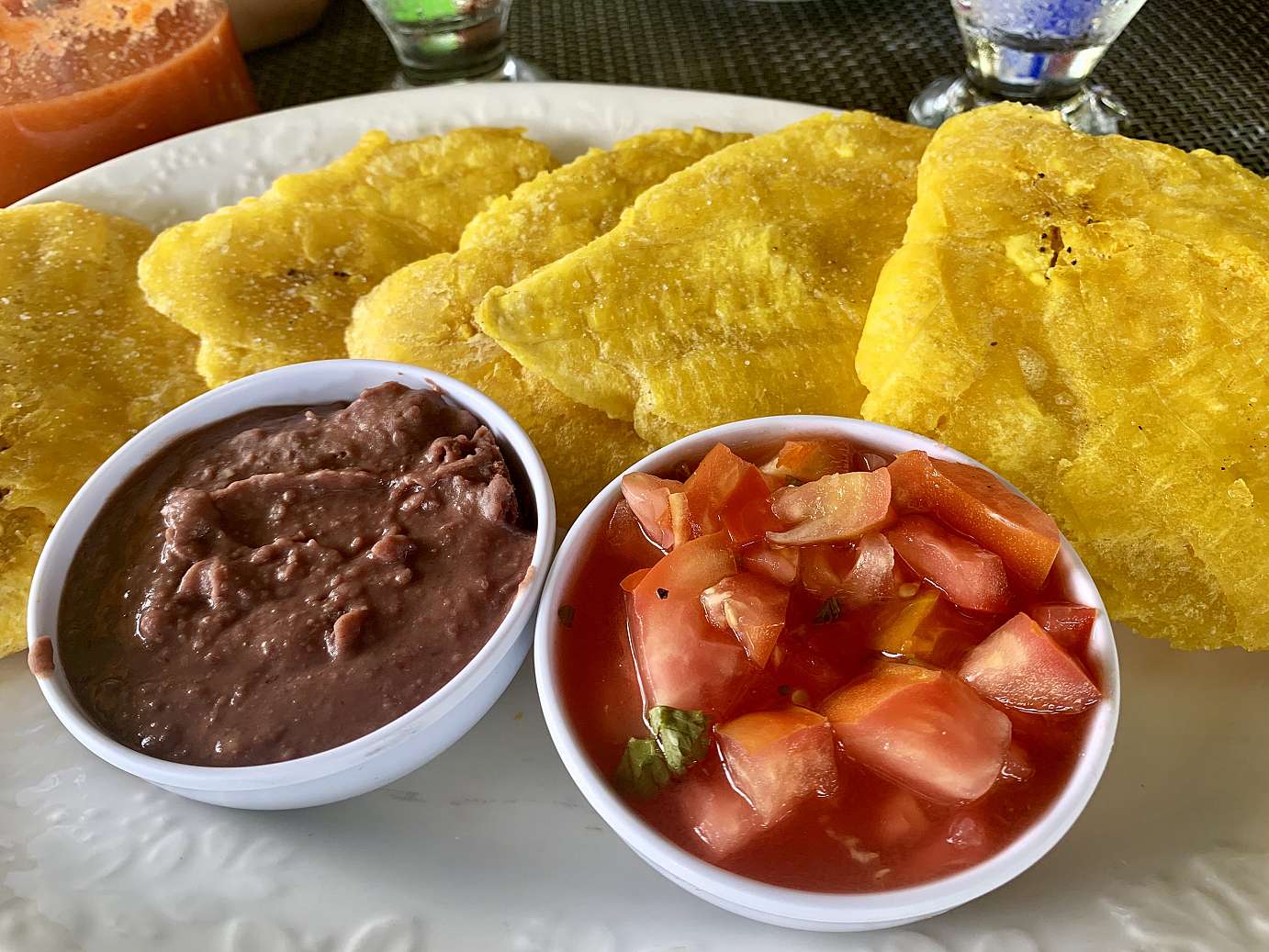 Fried plantains, beans, and tomato dip
Dominical
On our way to Dominical we stumbled across the Loveat Restaurant, a veg roadside restaurant that turned out to have the best hummus on Earth.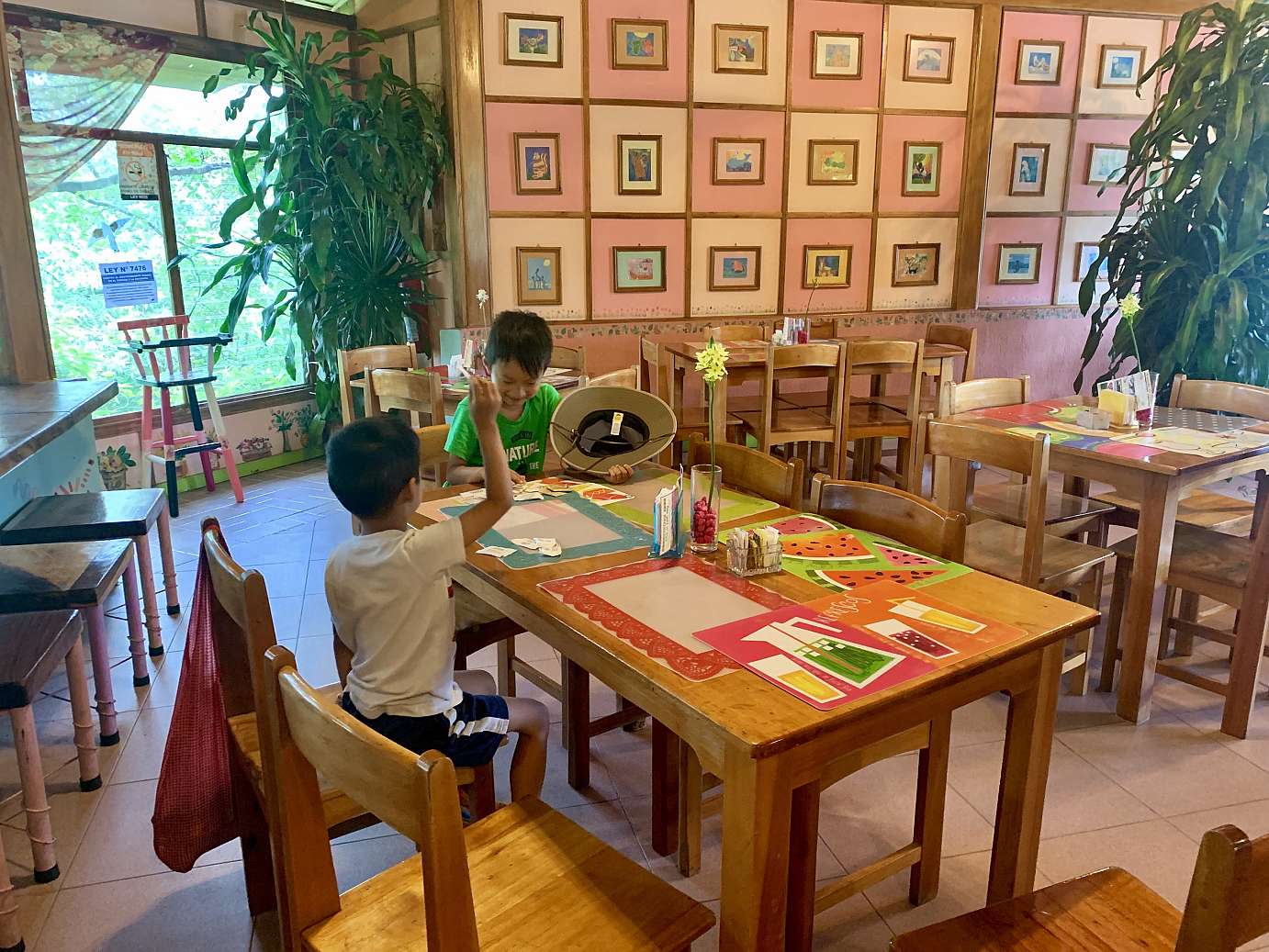 Loveat Restaurant
Scrumptious meal at Loveat Restaurant
Dominical is a beach town best known for its waves that draw surfing enthusiasts from around the world. But there is more to this place than sand, sea, and surfing. It also boasts of natural attractions. We enjoyed a hike to see more waterfalls.
A fruit stand in Dominical. We always have to buy some pineapples, mangoes, and papayas. 
A trip to Costa Rica is not complete without ziplining. So after a hearty lunch, we set off for a zip line adventure at the Hacienda Baru, an eco-lodge nestled in the midst of the Baru National Wildlife Refuge. My kids went ziplining, and of course, I chickened out because I am afraid of heights.  My kids kept asking me why I did not do it.
Lunch before ziplining
Veggie casado. Casado is a traditional dish in Costa Rican cuisine, which typically contains meat. But it is easy to find a vegan option and it tastes so good that keep craving for it.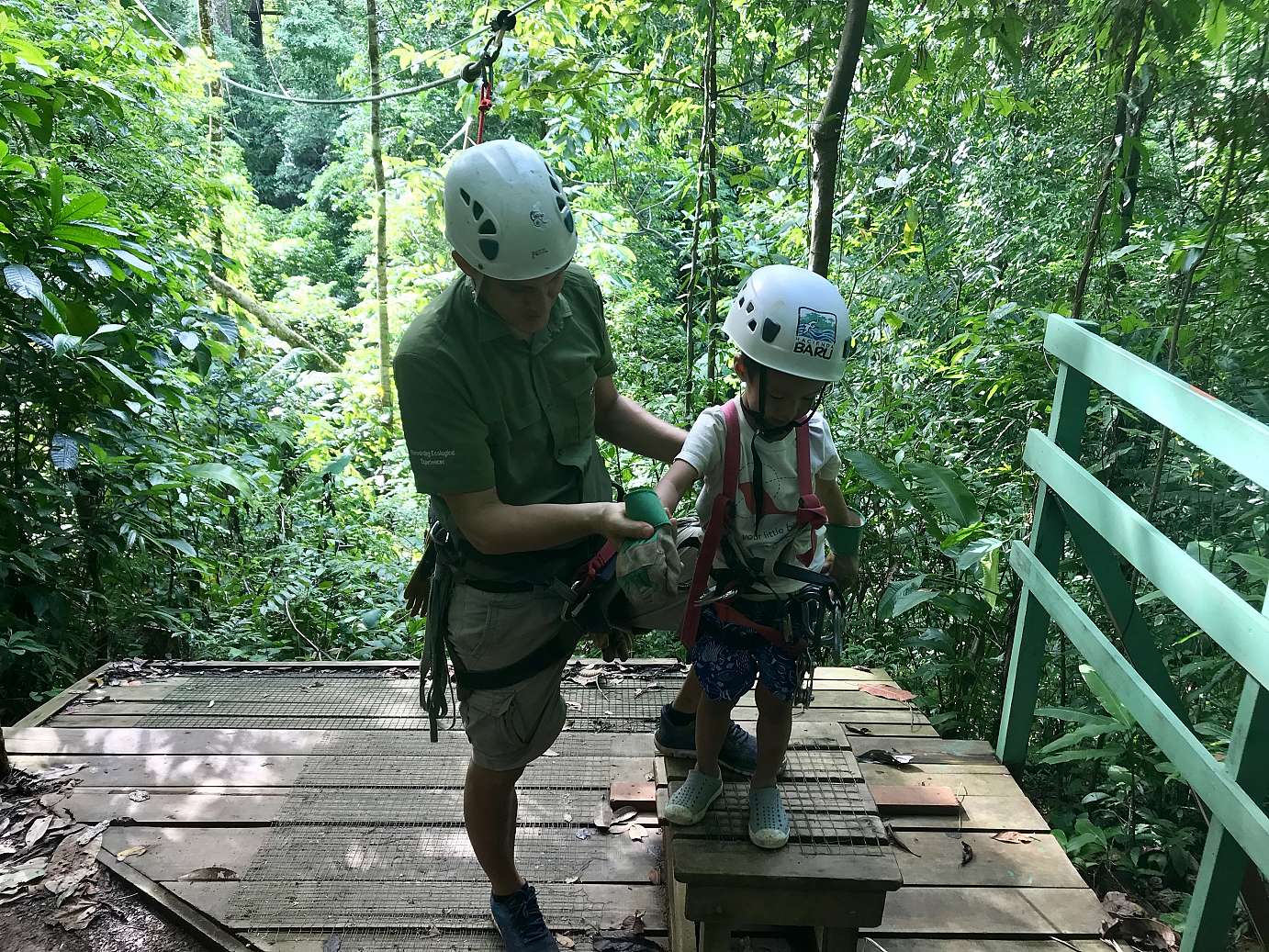 Gearing up for ziplining
We also spent some time at the Playa Ventanas. The beach has many interesting features like the black sand, rock formations, and cave-like holes in the cliffs. We found a cool little cave which had waves in it too.
Black sand beach at Playa Ventanas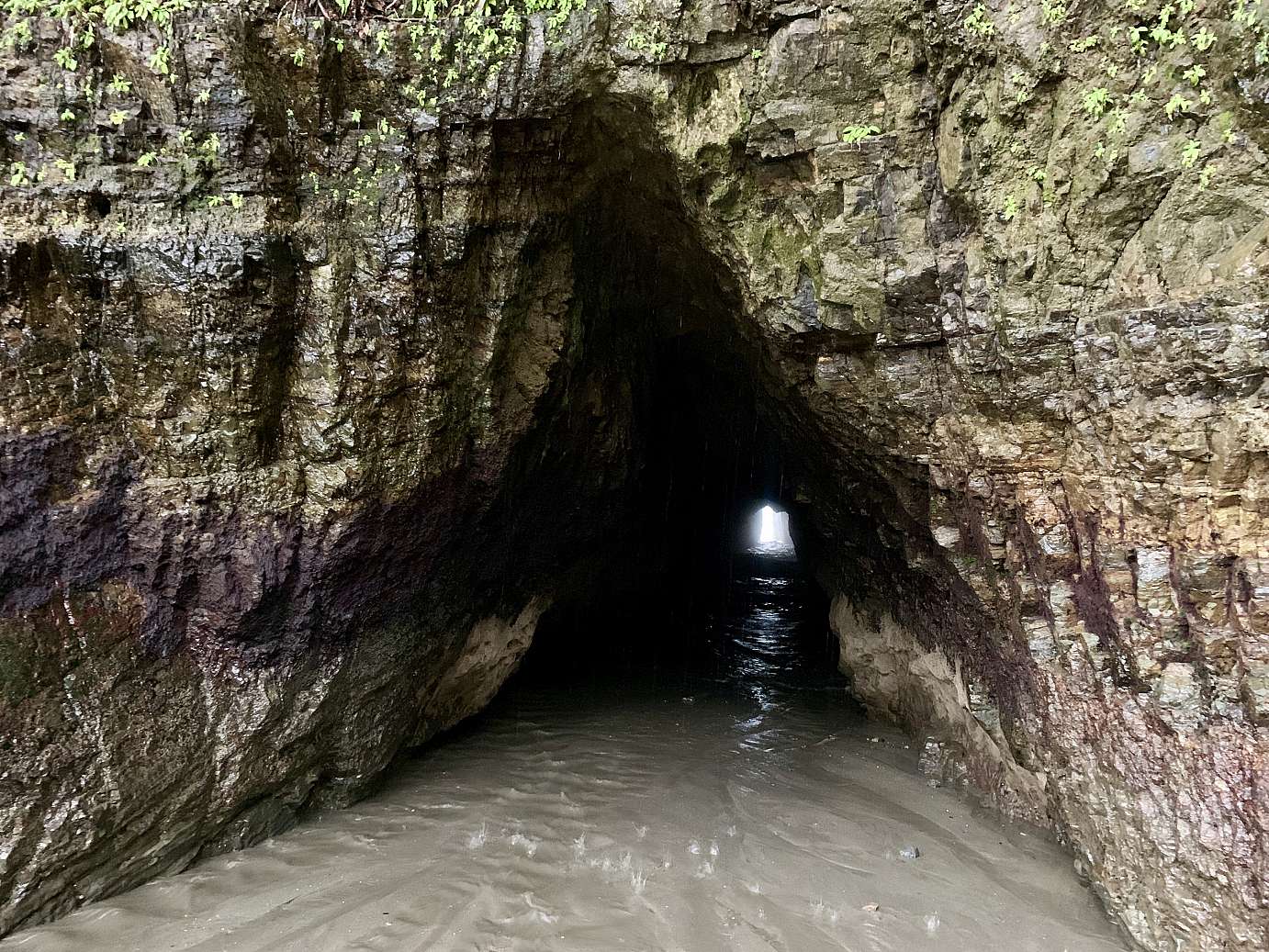 Cave like hole in the cliff
It would be a shame if we leave Dominical without enjoying more of the wide array of water activities available, we decided to sign up for some surfing lessons with Sunset Surf Dominical. I highly recommend this place. I would not normally trust my six-year-old with just any instructor. But Sunset Surf instructors are really good.  Ask for Dylan.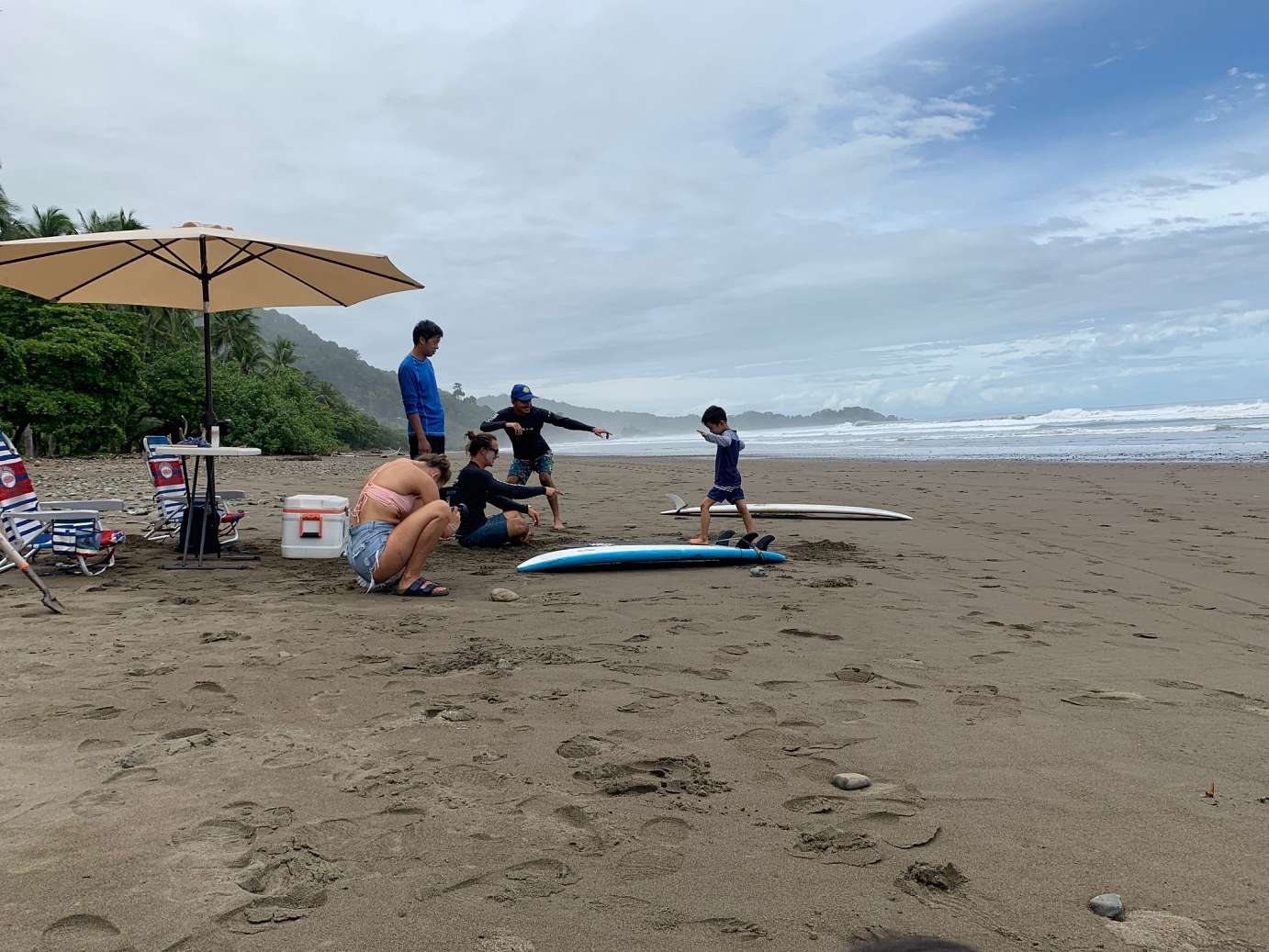 Learning the basics
As we continued to explore and experience some of the many active adventures one can do here in Costa Rica, we also made sure to savor the local cuisine. One of our favorite finds is the Rancho Cielo Alto. This tiny farm to table restaurant offers vegan and vegetarian options. It has scenic views that allow guests to immerse in the gorgeous views while enjoying a meal. The place is run by a lovely family who uses fruits, vegetables, and other ingredients grown on their farms.
Waiting for our food
Farm to table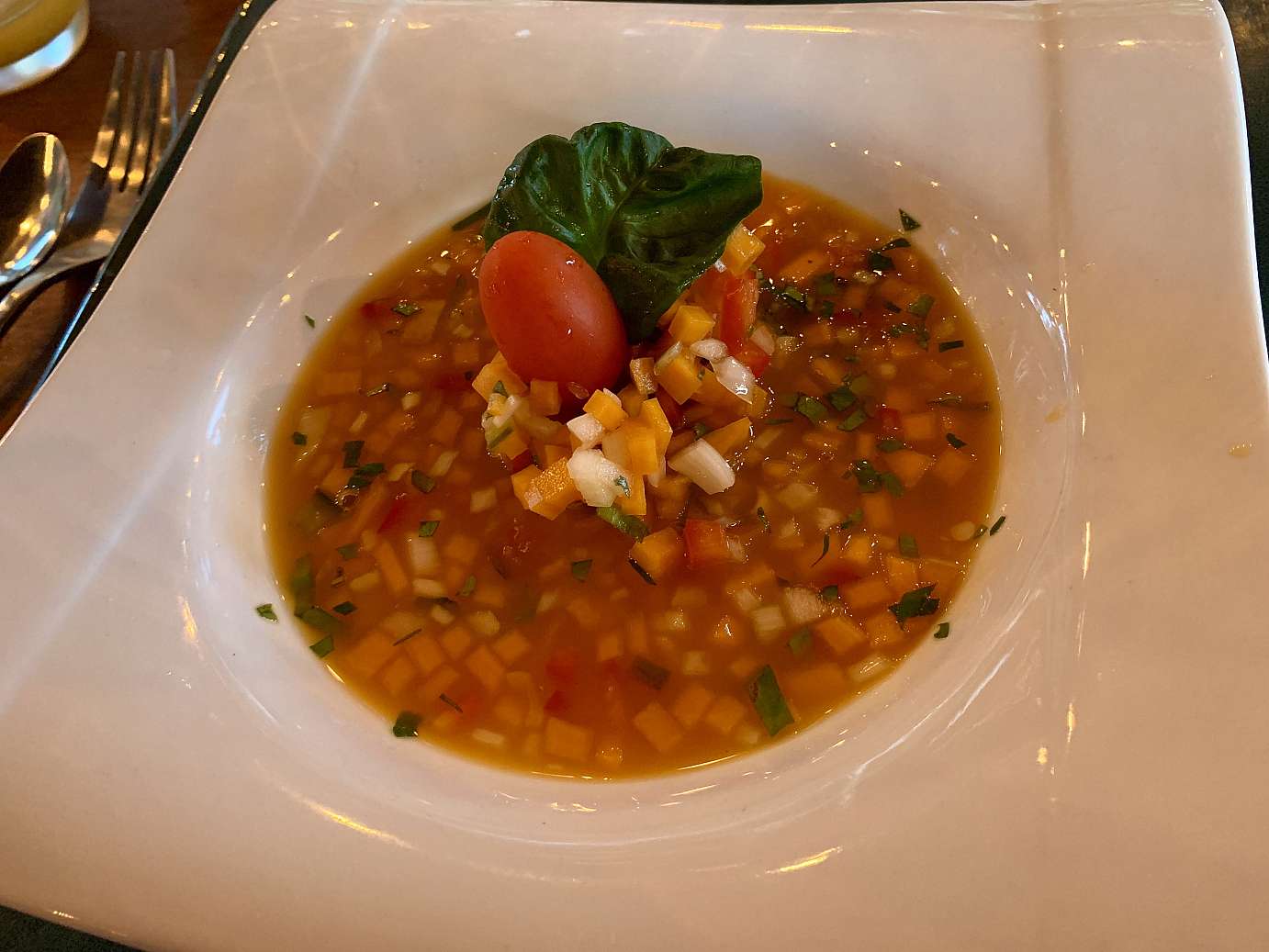 Yummy!
We still have several days to see more of Costa Rica. But the past weeks have shown me how wonderful this place really is. I love how I'm surrounded by nature. The fruits are divine. And eating vegan is a culinary adventure in itself.