Aloha! Being vegan and living in Hawaii is awesome! Here are my reasons why:
Being a vegan in Hawaii allows me to enjoy so many varieties of fruits and vegetables and as well as benefiting from of all the nutrients I get from eating them. I'm happy to share about where I go to find the most organic options, food safety, the culture around being vegan- conscious and the consciousness of the island.
I have a lot of reverence and joy to share about the abundance of fruits and vegetables on the Big Island. I feel healthier and more in-tuned with nature and my surroundings eating so many fresh fruits and coconuts instead of processed packaged snacks (even if they are vegan).
The Hawaiian Islands have many eco-systems and climates. Due to frequent rain and sunshine, climate changes in Hawaii creates a fast vegetative turnover and constant growth. Coconuts, papayas, avocados, breadfruit, and bananas are always available. Enough with drinking bottled packaged coconut water, I encourage people to come eat and drink fresh from the trees!
There are many different exotic kinds of fruits here too that you may have never heard of. For example: Jack Fruit (tastes like starburst), Mama Sapote (tastes like a sweet avocado or a juicy sweet potato), the sweetest Dragon fruit you'll ever taste (if you get a ripe enough one), Rollinia (like a sweet dessert pudding), Durian, Longon, Soursop, Starfruit, and more that you have heard of. There are many more I can mention! It is amazing the variety, which has inspired the realization about how much abundance the Earth, rain, and sun are capable of providing. I feel closer to life and being alive with such abundance.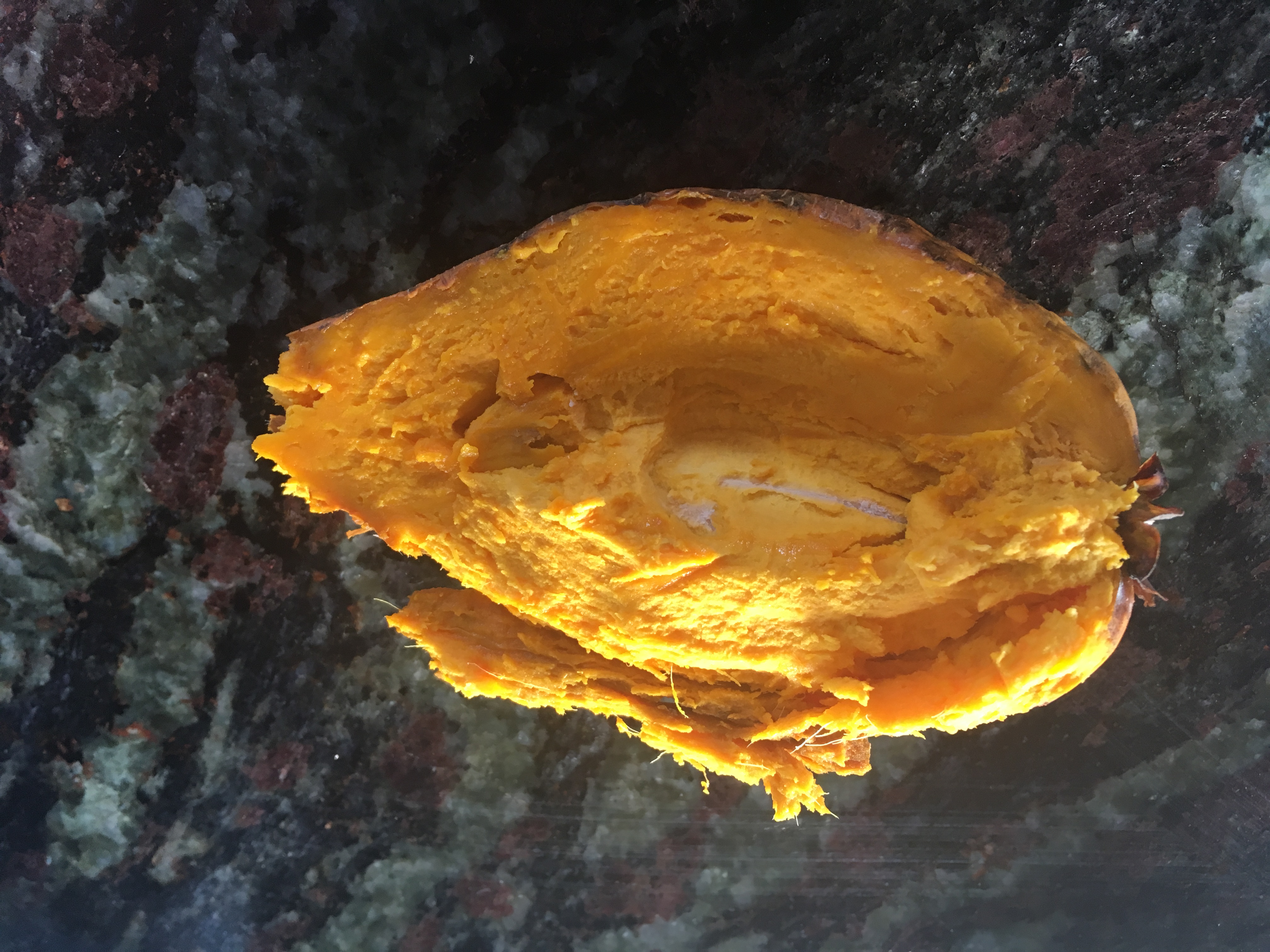 My favorite places to find these fruits, coconuts, and veggies? As most vegans and vegetarians alike, I value organic food and are aware of the differences, because I want to avoid chemicals. Buying organic food is my preference. I have found that going to the grocery store where fruits and veggies will be labeled Organic is a good option. However, I find that the small markets, small fruit stands on the side of the road, or people selling out of their truck in high traffic areas are more likely organic.
I live in the Puna area on the Big Island and rather than going to the large Sunday Market where most of the produce is not organic and the people selling often may advertise organic dishonestly. I prefer to go to the smaller Friday market where a number of organic farmers bring their fruits, veggies, raw cheeses and honey. It is difficult to get any organic papayas at a large market; you have to get it from people growing on their land. I also find that people selling out of their trucks are local farmers growing without pesticides.
Here in Puna you can always find Coconuts being sold at the warm ponds and usually other people selling fruits and veggies from their truck. As you drive around you may see the fruit and veggie stands on the side of the road which are on site to the farm or land they were grown on and you can ask if they used any pesticides (usually not, hence why it is a small stand). These options are available here because so many people have their own land and are growing food sustainably and organically. While it is still difficult to find truly organic food anywhere in the states, it is still possible here with a community of people doing it themselves, walking the walk creating a surplus to share. It has been refreshing, truly beautiful to experience the culture of people that are sharing their abundance of organic fruits and veggies. Many times I have been amidst people who happily shared their homegrown fruits with their friends or community gatherings.
Culturally there is an overall greater consciousness around veganism and vegetarianism. Every potluck I have gone here in Puna (ok like 95%) has been a vegan potluck. There seems to be a general understanding that if you go to a potluck, bringing something vegan is the safe way to go. Certainly, there is the Hawaiian culture Luau pig roast and I have only gone to one of those. I realize that someone else may have a different experience with potlucks although I have not tried to avoid potlucks that are not vegan and it just seems there is an acceptance for vegans here and an active populace providing some saturation of options for a vegan or vegetarian. Besides the potlucks around birthdays and personal gatherings, there are potlucks open to the public held weekly. At Polestar a spiritual ecovillage based on Yogananda's teachings, they have a vegetarian (mostly vegan) potluck on Wednesday nights. Cinderland, a widely known ecovillage, has a vegetarian (mostly vegan) potluck on Taco Tuesday with a drum circle. There is also a regular Friday vegan potluck held at a farm in Kapoho. While there may be only a few vegan restaurants to choose from in the Puna area here in Hawaii, there is a great number of social gatherings and community efforts that are vegan-friendly. How great is that?
It is important to be aware of the local challenges here when it comes to food. Rat lung disease is a serious matter and because this area is also at risk (as well as FL and California) through food contamination, let me offer some education and encourage you to do your own research if you decide to come to Hawaii. Basically, you have to wash your veggies and or cook them and be aware of any fruits that may be suspect of being in contact with slugs and wash them as well. Rat lung disease is carried by slugs, which can mean baby tiny ones too, and the slugs contract the virus from rats. The nematodes on snails and slugs can carry the disease and so it means their slime can have it which can be left on our fruits and veggies. Things to know how to be safe: don't drink water that is not properly filtered, cook your greens and veggies, wash your home or farm-grown food and look carefully for any baby slugs or slime, keep cooking surfaces clean. With this awareness about produce, another way I boost my vegan diet is with organic raw superfood protein powders in coconut water or smoothies every day. I make sure I get my organic raw greens in!
Another blessing that is evident here in Hawaii is everyone grateful for the Aina, Pele, and has respect for the land and the ocean. Aina is a Hawaiian word for land and Pele is a Hawaiian mythological Volcano Goddess of Fire. Pele is the embodiment of the creative power of the volcano, she who shaped the sacred island. My impression of the culture here having this respect for the land is that it is grounded in the native Hawaiian culture and spirituality, shown by the people who live here in that they are cultivating the land, composting is widespread, and disposable plastic shopping bags are widely banned in Hawaii. Many people express their gratitude for the Aina and appreciate both the wrath and blessings of Pele. I love that there is an overall awareness to respect the land and I certainly appreciate it, celebrate it! After all, it is a place where people do travel across the ocean to simply enjoy the beauty of land, lava and sea. We can all agree the value of nature in abundance is beyond measure and the culture of respecting and delighting in its fruits are something we all fantasize about.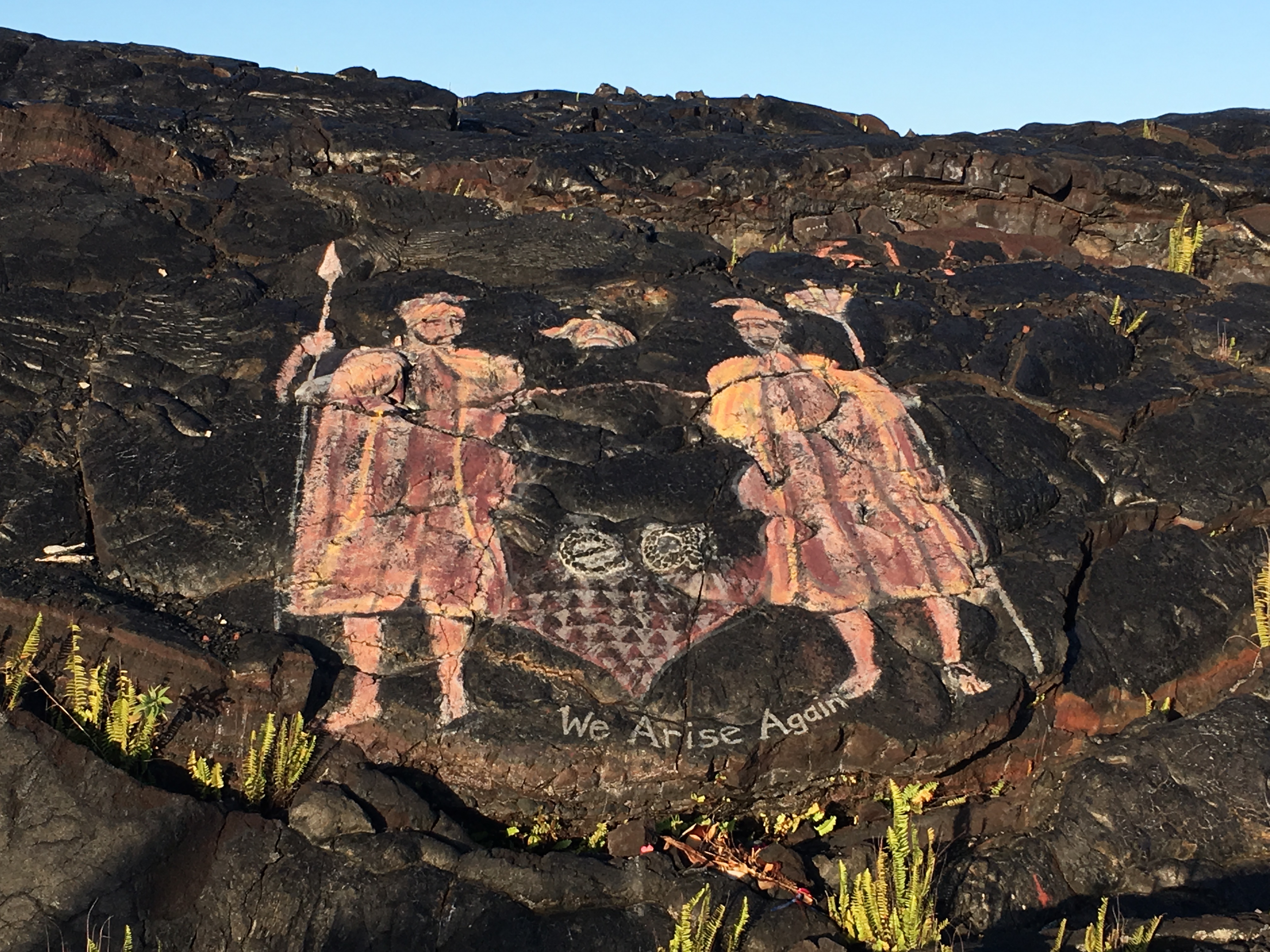 By Tanya Morgan (Life Coach living in Hawaii with her son)