We had a wonderful time in Italy last October traveling around Tuscany. Fall was even more breathtaking in the region widely known for its dramatic landscapes, mesmerizing natural scenery, and charming small towns like Volterra. The picturesque walled medieval town has a timeless feel to it. The past and present seem to intertwine in the town's daily life. It was there that we also had a fascinating food experience at The Life Bistrot Restaurant, a 100% plant-based breakfast and lunch place in the heart of the ancient town.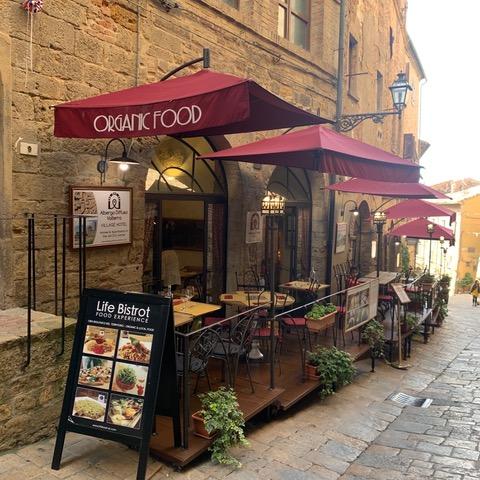 Life Bistrot is one of the restaurants of the Albergo Diffuso Volterra, a vegan hospitality project, that offers accommodations, two plant-based dining options (their dinner restaurant is called Domus Lucumoni), and experiences.
The place was an interesting discovery for us because there is literally more beneath Life Bistrot's surface. We were surprised that beneath the transparent glass floors are some archaeological finds dating back to the Etruscan period from the 8th century B.C.
The breakfast and lunch selections in the restaurant are made from locally-grown organic products. They source their produce and other food products from small farms and try to cut down waste as much as possible. It is the kind of place you go to for good, sustainable, natural and healthy food while learning more about the local history and natural environment. I like how the delicious vegan dishes made me experience the unique tastes and flavors of the region. Their soy latte was also on point and came in such a pretty glass cup. The owner was very hospitable and nice.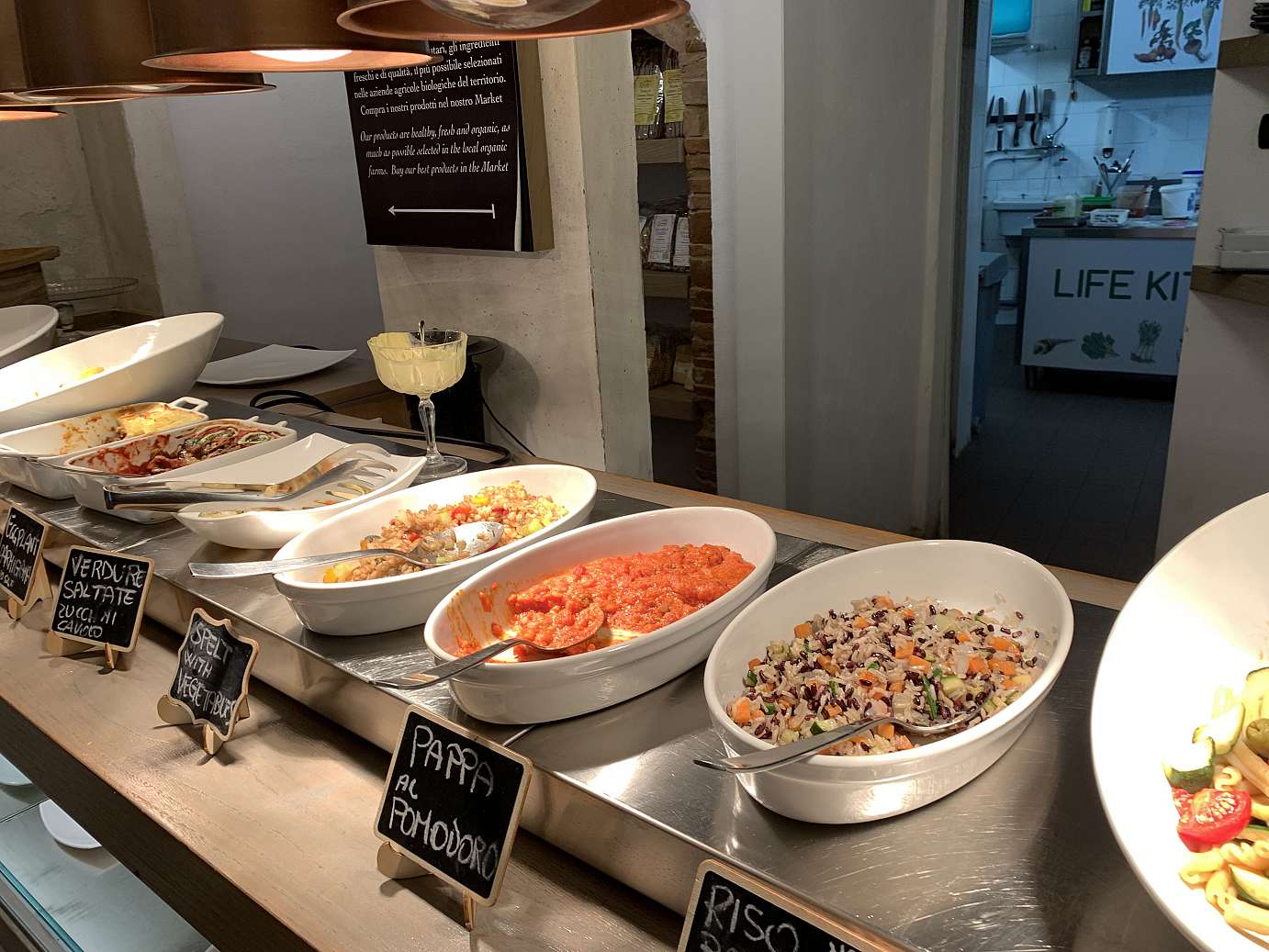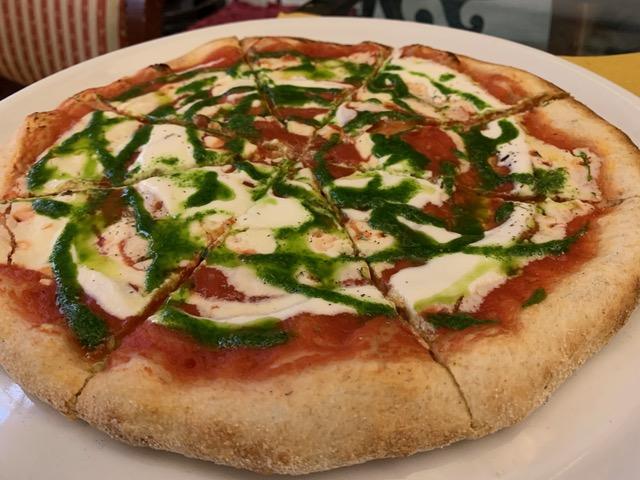 Our visit to Volterra may have been short. But the time spent for lunch at Life Bistrot gave us more insight into the rich culture, history, and the natural environment as well as the community's efforts to preserve them. I would love to visit again and stay longer for more of the experiences we had and the ones we missed on this trip.