May Kaidee opened its first US branch in Curry Hill, NYC in late 2016. But for some reason, it has slipped under my radar. So I am happy to finally get to dine at their new location at East Broadway in Manhattan.
The restaurant has a unique, meditative, and relaxing ambiance. They have a set menu for every day of the week at a fixed price per person. I visited the place on a Sunday and enjoyed the best vegan Thai dishes I've had so far.
Carrot-Pomelo Salad
This tangy and refreshing salad is made with fresh and flavorful ingredients that include carrots, cashews, pomelo, tofu, tomatoes, lime juice, and soy sauce.
Fresh Spring Rolls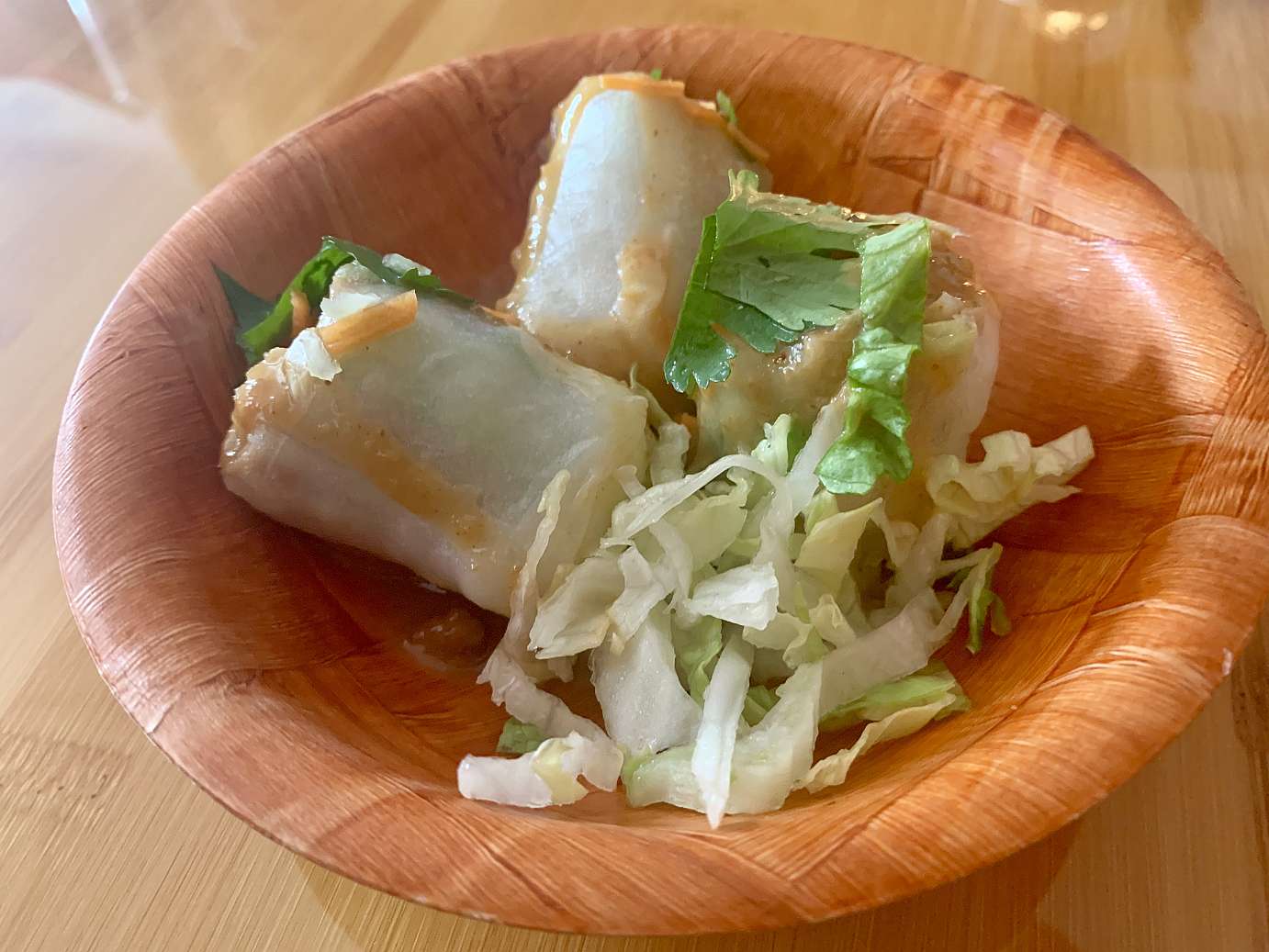 Also known as summer rolls, this exquisitely scrumptious dish is made with a broad rice noodle wrapping stuffed with tofu, cashews, carrot, coriander, basil leaf, ginger, mint, and sesame seeds. It comes with a peanut or tamarind sauce that adds even more flavor to what is already a delicious dish.
Massaman Curry
Tofu, potato, carrot, broccoli, onion, garlic, and peanuts make up this rich and creamy dish. The curry was oozing with flavors and paired well with the brown rice they served with it.
Black Sticky Rice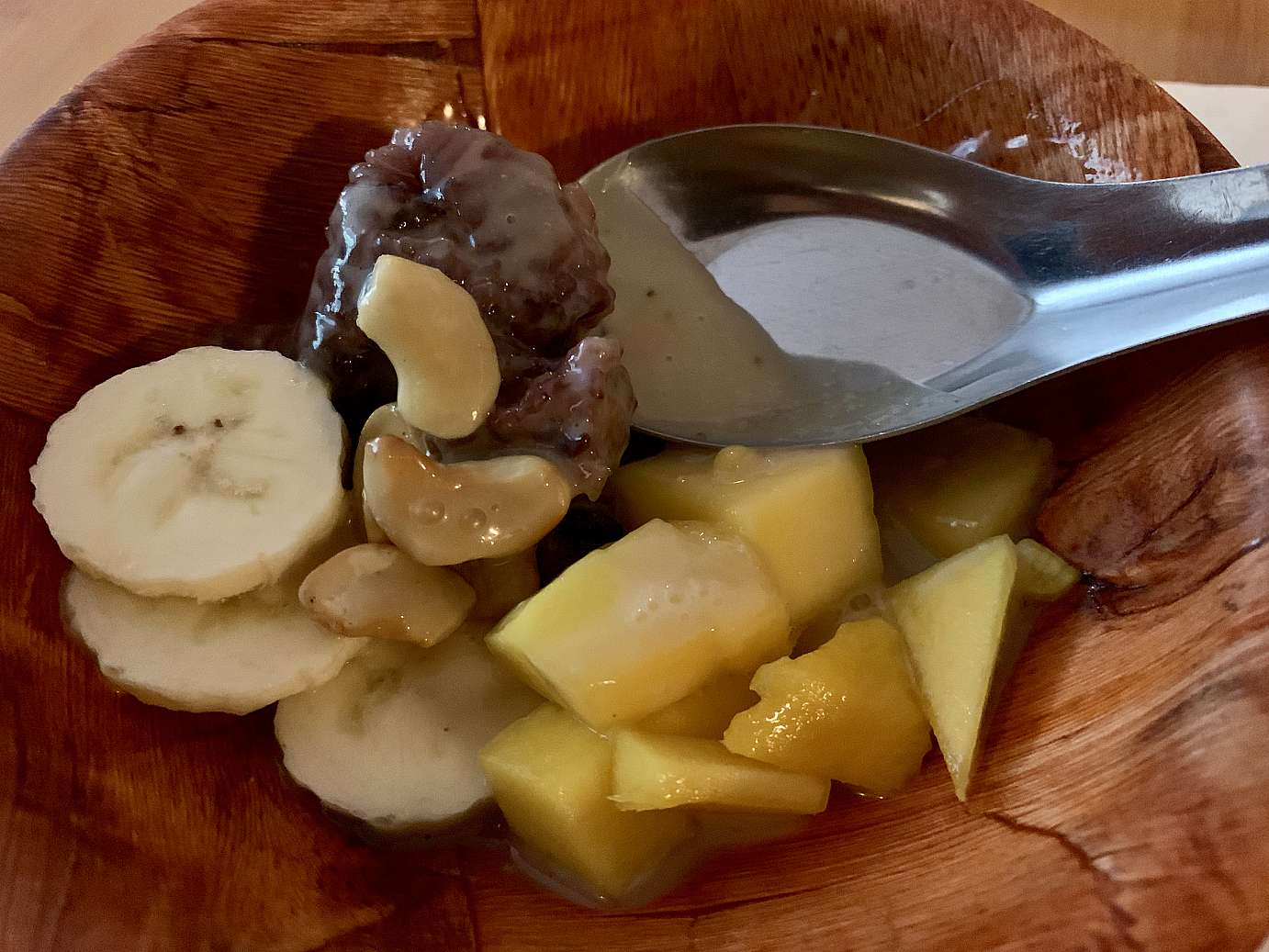 For dessert, we were served this delightful concoction of black sticky rice with bits and slices of banana and ripe mango and topped with sweet coconut milk. A perfect finish to a great meal.
If Sunday's visit is a preview of how good the rest of their daily menu would be then I'd say a return visit is a must. I can't wait to try the wide variety of they serve every day of the week.