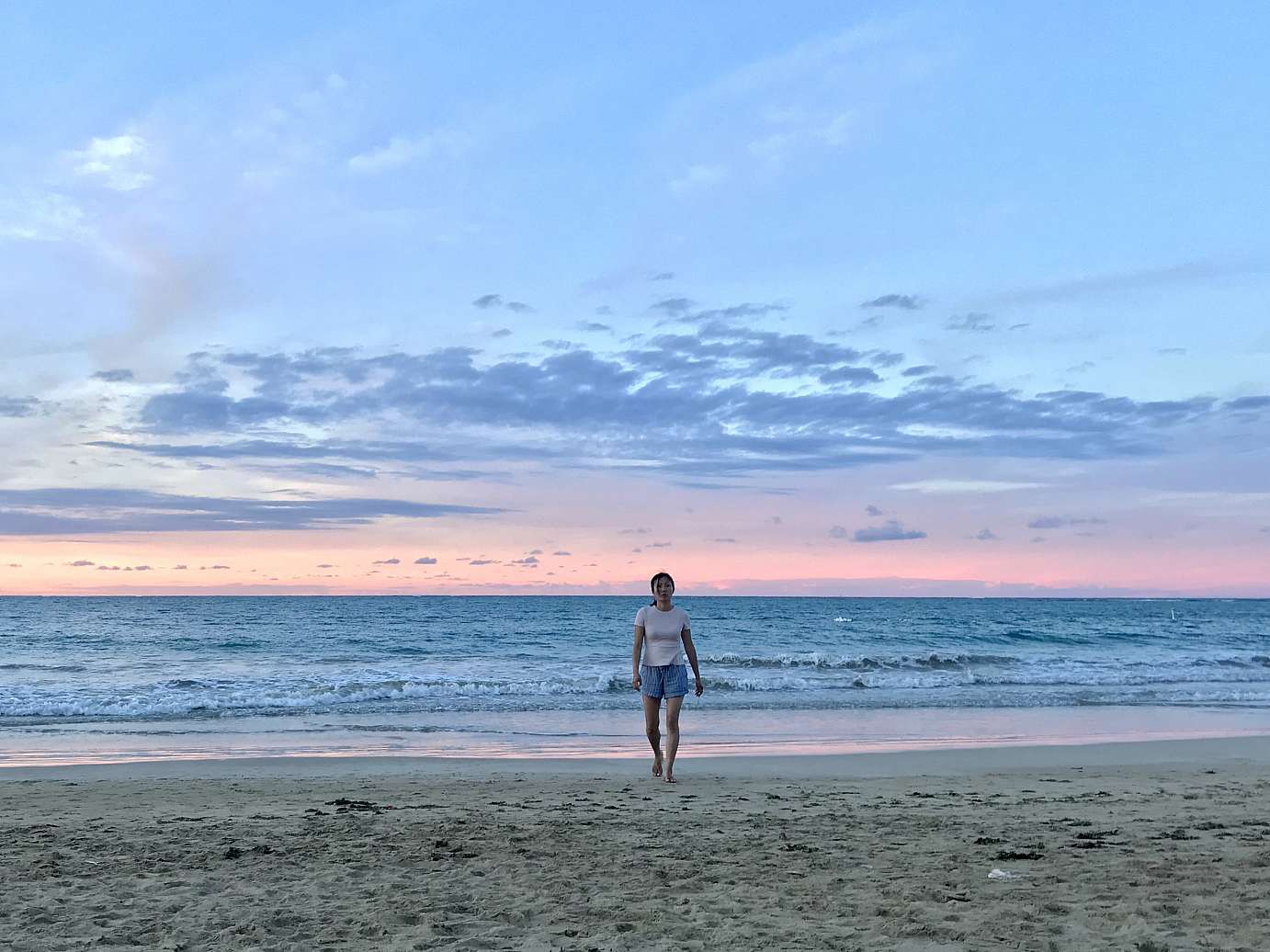 I am excited to fill you in on our trip to Puerto Rico. It was fun-filled with lots of memories of amazing sights and experiences.
At the airport
We started the trip enjoying the amenities in the airport lounge. The Delta Sky Club was beautiful. It was pretty empty when we arrived so we were able to spend a relaxing time there while waiting for our flight. There was a breakfast buffet with a selection of foods such as bagels, boiled eggs, cream cheese, fruit jams and jellies, pastries, toasts, some fresh fruits, and yogurt. They did not have that many vegan options but we still had a filling breakfast of delicious bagels, tofu cream cheese, and jam.
Having breakfast at the airport lounge
We also packed some snacks for the kids to have on the plane. Here is a list of what we prepared for them:
1. 2 bananas
2. A pack of organic roasted chestnuts (shelled and ready to eat) which the kids love
3. Grapes
4. Peanut butter and jelly sandwiches for lunch
5. Gluten-free animal crackers
6. Pretzels
Home away from home
Arriving at Puerto Rico was so nice.  The weather was amazing! The locals I spoke to share just how they absolutely love living there. Our friend graciously offered his place for us to stay in. So from the airport, we headed straight to his apartment in a building somewhere around Calle Loíza.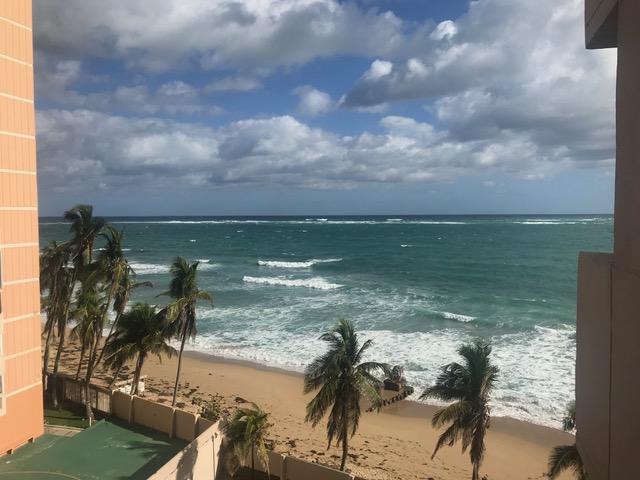 View on the first night at a friend's place. I slept like a baby listening to the sounds of the ocean.
The most amazing thing about our friend's apartment, other than it's free for us to stay in, was it has a balcony with a stunning view of the ocean. His place is facing the ocean so we have an unimpeded view of it. At night the sounds of the waves crashing to the shore and the wind actually lull you to sleep. We stayed there for about three days.
We then moved to Doubletree by Hilton San Juan. It was a pretty nice hotel and our kids really loved night swimming at their pool.
Night swimming at the pool in Doubletree hotel
The last place we stayed in was San Juan Marriott Resort. We heard that the beach there was beautiful and we wanted to stay really close to it so we moved there.
View from our balcony at the Marriott
Enjoying the beaches of San Juan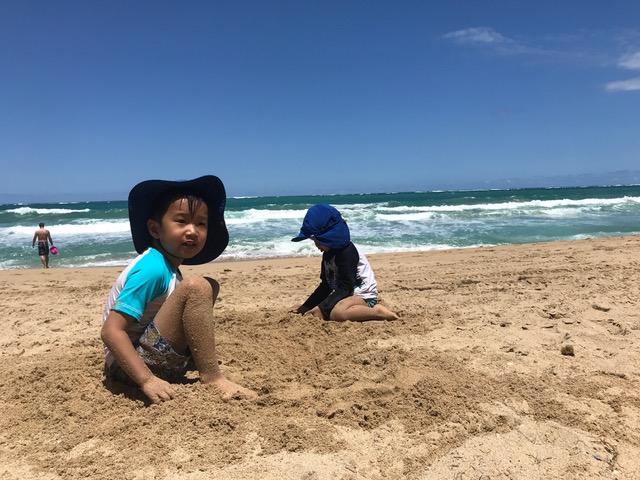 We hit the beach every day while we were there. My boys loved it there!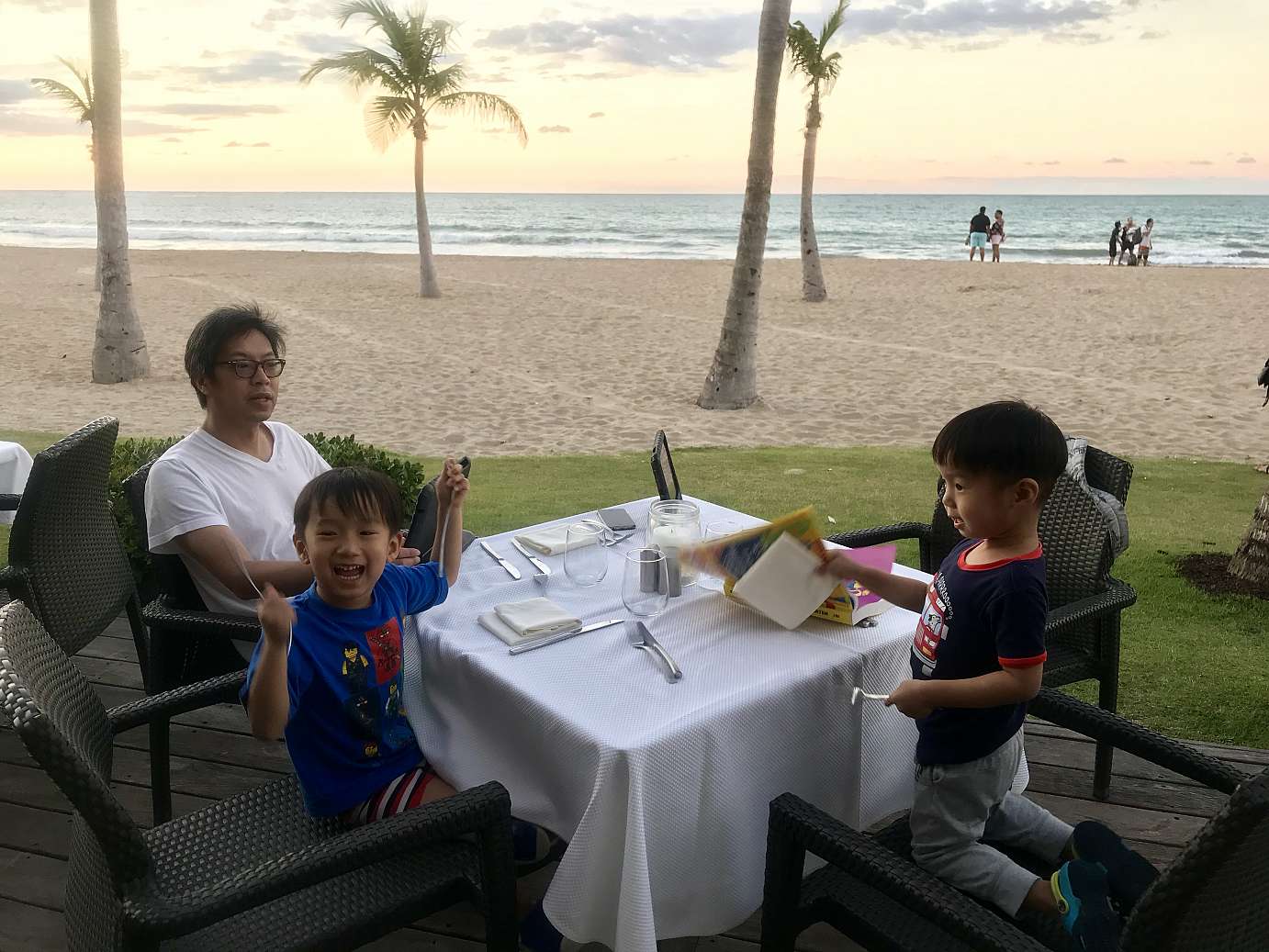 Breakfast at the beach. So nice!
Sun, sea, and sand were a constant presence in our weeklong vacation. From enjoying the view of the ocean from our friend's apartment to swimming and playing around at the beaches we visited and everything in between, we soaked up as much as we can in our brief time there.
Relaxing and slowing down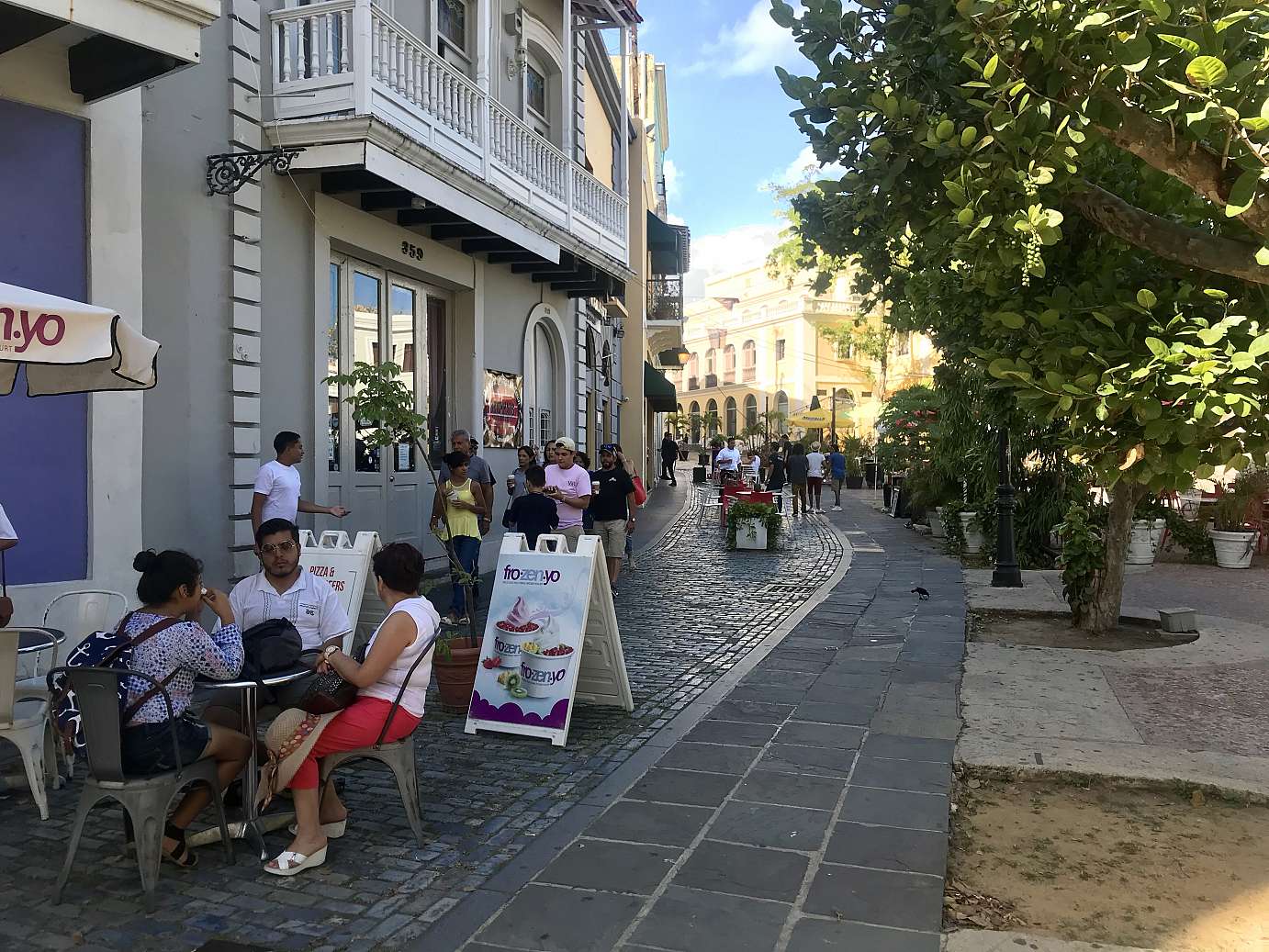 Lovely street in Old San Juan
San Juan may be a vibrant city, but it has managed to preserve a relaxing atmosphere. It was a great place to slow down away from the hustle and bustle of our home in NYC. We spent a lot of time there just walking around and visiting places like Old San Juan, which is a UNESCO World Heritage Site. Walking the streets of Old San Juan is such a delightful experience. The place is like a window to five centuries of the area's history. Architecture lover or not, you can't help but marvel at the old buildings and forts. The Old San Juan is the Fuerte San Felipe del Morro, more commonly known as El Morro, is hands-down one of the best highlights of the old town.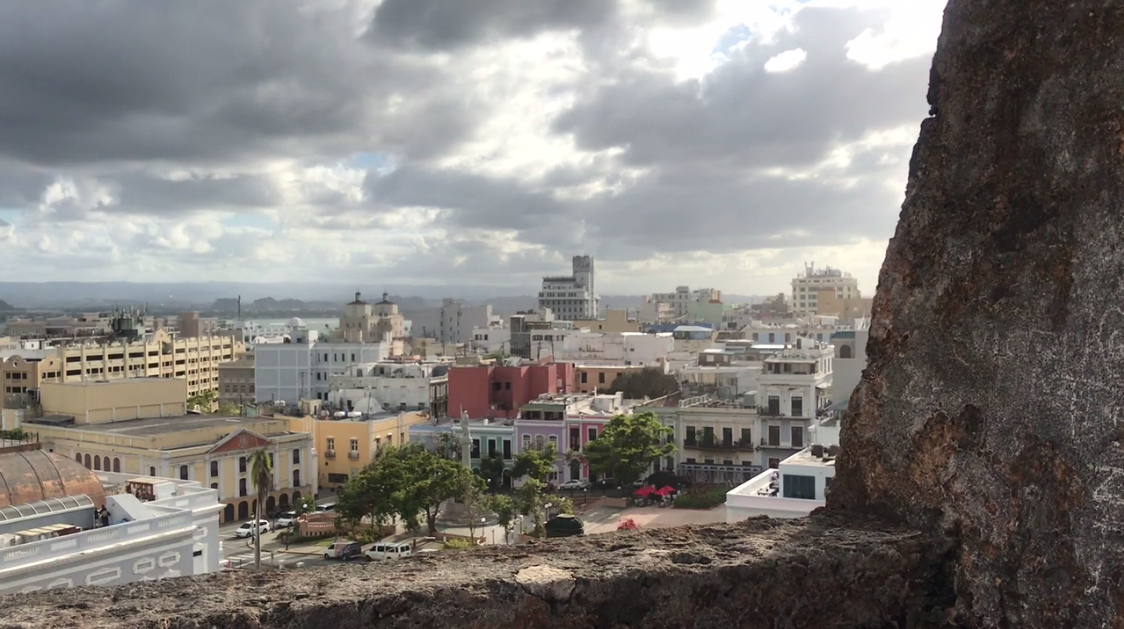 View of San Juan from the fort
Yoga was also a part of my daily routine which I was happy to keep on that trip. I usually practice for about 20 minutes. I find it really helps my day be less chaotic. I also incorporate breathing while I'm doing yoga. I like being still for a few minutes at the end of the yoga practice and just really letting go of my body and letting whatever come up and feeling it and letting it go.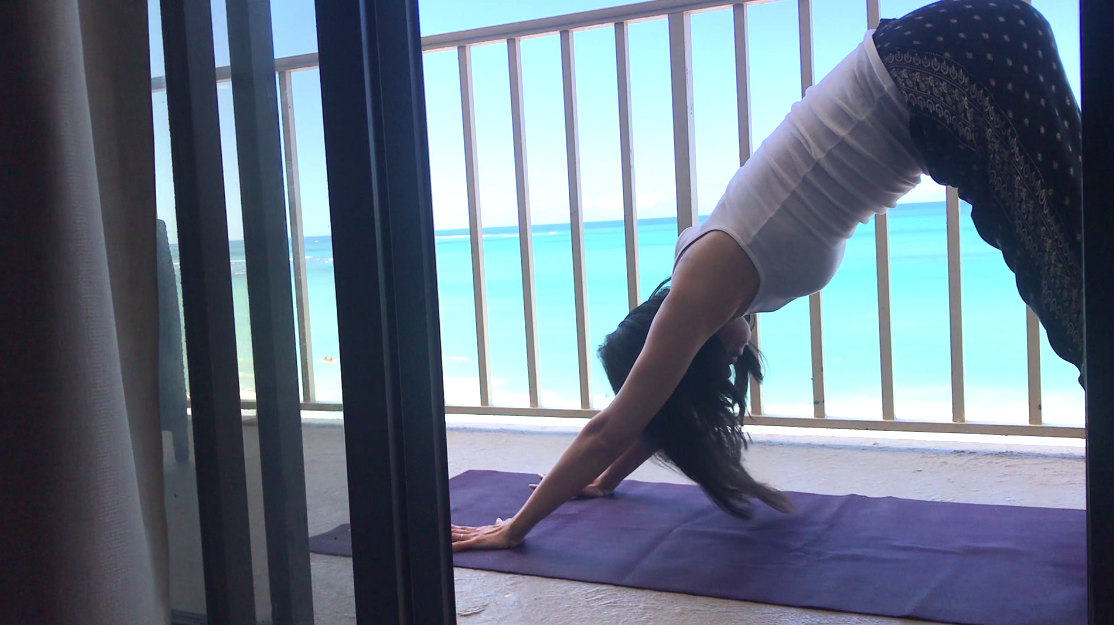 Yoga with a nice view of the sea
Chasing waterfalls at the enchanted El Yunque National Rainforest
At El Yunque
We also arranged a trip to the El Yunque National Rainforest in Rio Grande which was about 45 minutes away from San Juan. We hired a car to take us there and he waited for us and drove us back. We hiked for about an hour to a swimming hole and had a nice little dip, a very enjoyable time with the kids. Some parts of El Yunque still showed the damage caused by the hurricane and were closed to the public. However, we still enjoyed it very much and was able to visit the waterfalls in this gorgeous rainforest. After that, we stopped by a juice place and ordered some green juices before heading back to San Juan.
Waiting for our green juice at the juice cafe
Eating delicious local dishes
Puerto Rico does not have very many vegan restaurants. Most restaurants that we went to were not vegan, as my husband is not vegan.  So I would usually have the rice and beans and the mofongo, which is a popular Puerto Rican dish that has usually meat in it. But perhaps because more consumers are asking for it to be vegan, all the restaurants that I have been to would accommodate or they actually have a vegan mofongo on the menu. It was very nice to eat. Mofongo is basically a dish made of fried green plantains typically mixed with pork cracklings. They serve it different ways like as a side dish or it can also be a main with your choice of filling. It may not be the prettiest of dishes to look at, but it tasted so good.
El Punto Vegano.  By the way, we discover that the ikea blue bag is the best and cheapest beach bag in the world.  It can hold lots of stuff and its waterproof!
Hearty lunch
Finished up with a vegan baklava.  Never had one of these and it didn't disappoint.
We had an amazing lunch at El Punto Vegano, which is an all-vegan restaurant. We found it through HappyCow. There was a wide array of food to choose from and they have generous servings for very affordable prices. I personally love the cassava alcapurria. Alcapurria is another quintessential local dish made of plantains and usually with meat filling. I have seen it in the mall we visited and wanted to try it but they did not have it vegan. So I was happy to have finally tried it when we dined at El Punto. We ordered the pistachio baklava and the guava baklava for dessert. I haven't had baklava before. The baklavas we had tasted so good and the perfect treat to finish a hearty meal.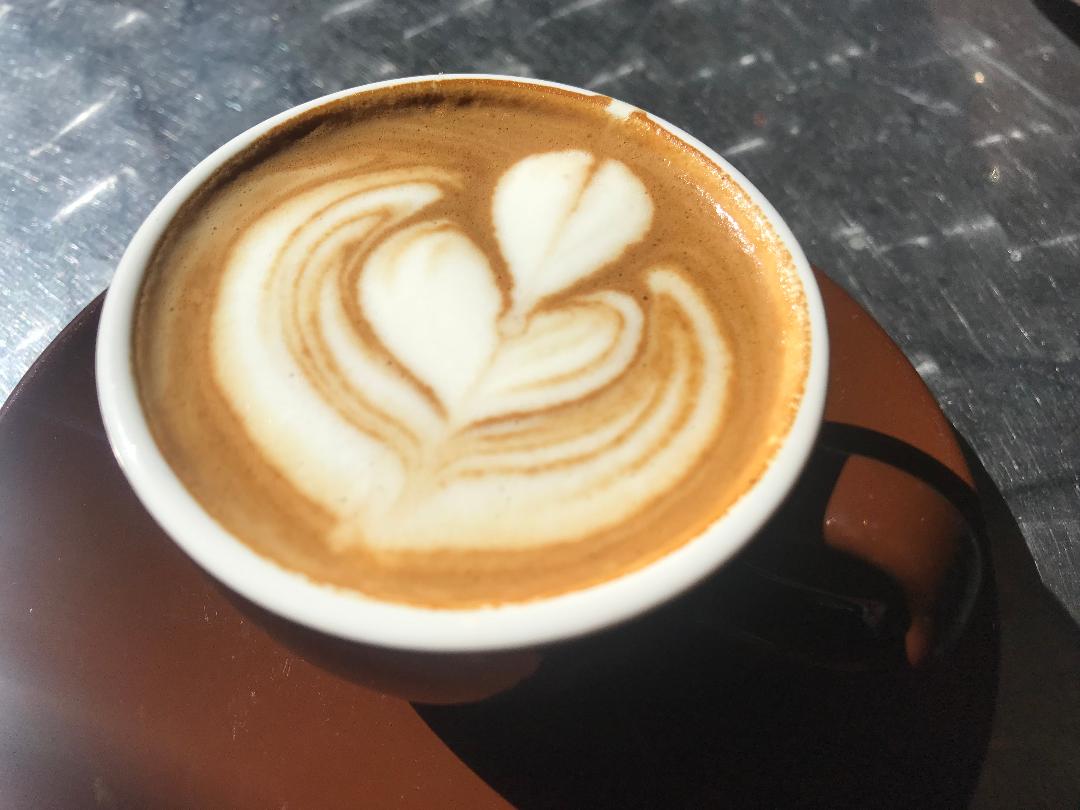 At Café Cola'o. Who doesn't like a nice looking soy latte. So much more enjoyable when the art is done beautifully.
Shopping and more
And of course, I did some shopping at a small boutique and found the nicest comfortable clothing.
Walking around was fun and often led to many interesting discoveries and experiences. I stumbled upon a gecko which I think was laying eggs at that time. It was really amazing and unexpected to see.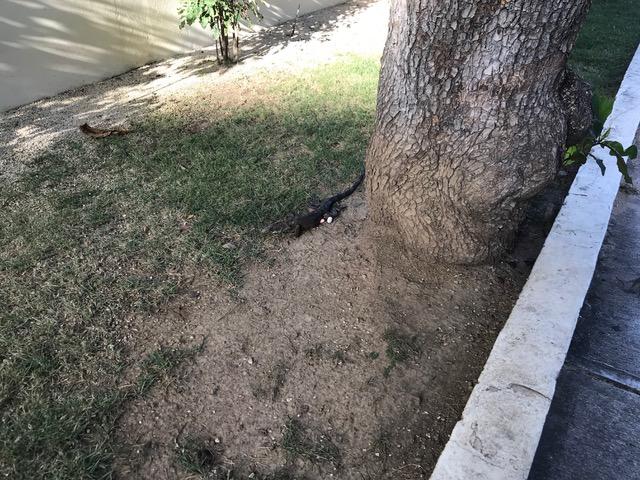 I stumbled upon a gecko that was giving birth.
This is my second time in Puerto Rico. The first time I was there I did the bioluminescence adventure where we went on a nighttime kayaking tour in a bio bay that was part of a nature reserve. Tiny single-celled microorganisms react to any disturbance in the water by lighting up and creating a gorgeously surreal display of bright blue color that swirl in the bay. One moment the water is dark and then suddenly the microorganisms present make it light up. Swimming in that water as everything glows around was one of the most memorable experiences that I ever had.  I couldn't do it this time as my kids were too young for that.  But I highly recommend this activity, it is truly a magical experience.