Every season has its own charm, but spring can be exceptionally gorgeous. It is a perfect time to venture outside to enjoy the pleasant weather and beautiful scenery. Think flowers in bloom, more sunshine, and the myriad of things that you find as the season unfolds. Tokyo in spring is hands-down one of the city's best for a lot of reasons. Here are just some of the best things to see and do to make the most of your springtime sojourn in one of the most fascinating cities in the world.
1. Cherry Blossom Season
Spring in Tokyo
In Japan, spring is synonymous with cherry blossom or Sakura. To experience it, you have to time your trip well because they bloom only for about a week. And this is what makes them so special. Cherry blossoms capture the fleetingness of beauty and of life. And perhaps even more meaningfully, they serve as a breathtaking and poignant reminder of the importance of enjoying the fleeting moments, letting go, and immersing fully in the experience. So if you are thinking of a spring trip to Tokyo and around Japan make sure to check the cherry blossom forecast so you can see the sakura in full bloom.
2. Hanami
Koishikawa Botanical Gardens hanami by Nesnad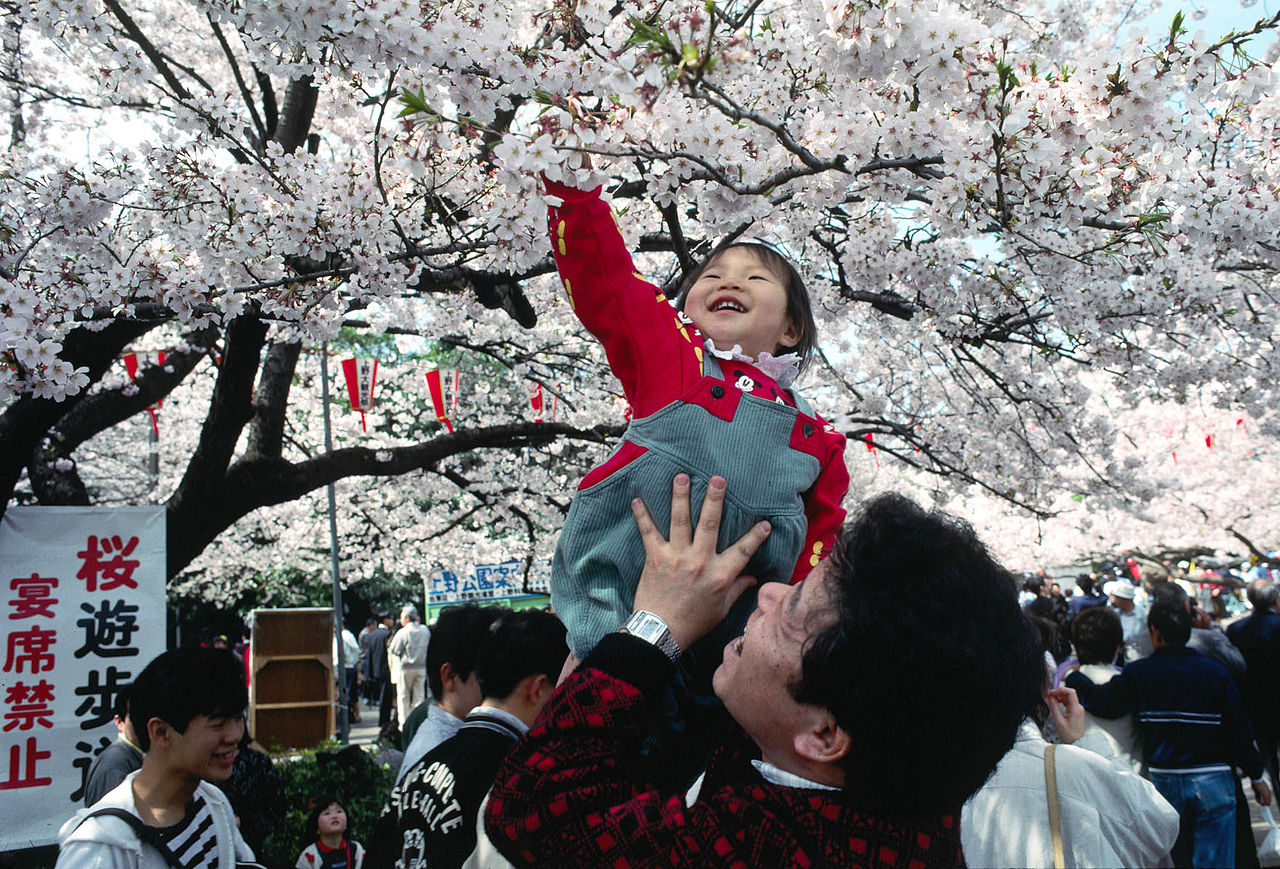 Hanami in Ueno Park
Cherry blossom viewing or Hanami is one of Japan's iconic festivals. Sure some of the most popular sakura viewing places can be crowded but regardless of how you feel about crowds, you would still want to be part of the festivities. Do what the locals do and go to a picnic in one of the parks that offer a great view, savor some vegan-friendly traditional foods, and meet new friends as well. Some of the best spots for cherry blossom viewing in Tokyo are the Chidorigafuchi moat around the Imperial Palace, along the Meguro River, Shinjuku Gyoen National Garden, and Ueno Park.
Chidorigafuchi
3. Biking and Walking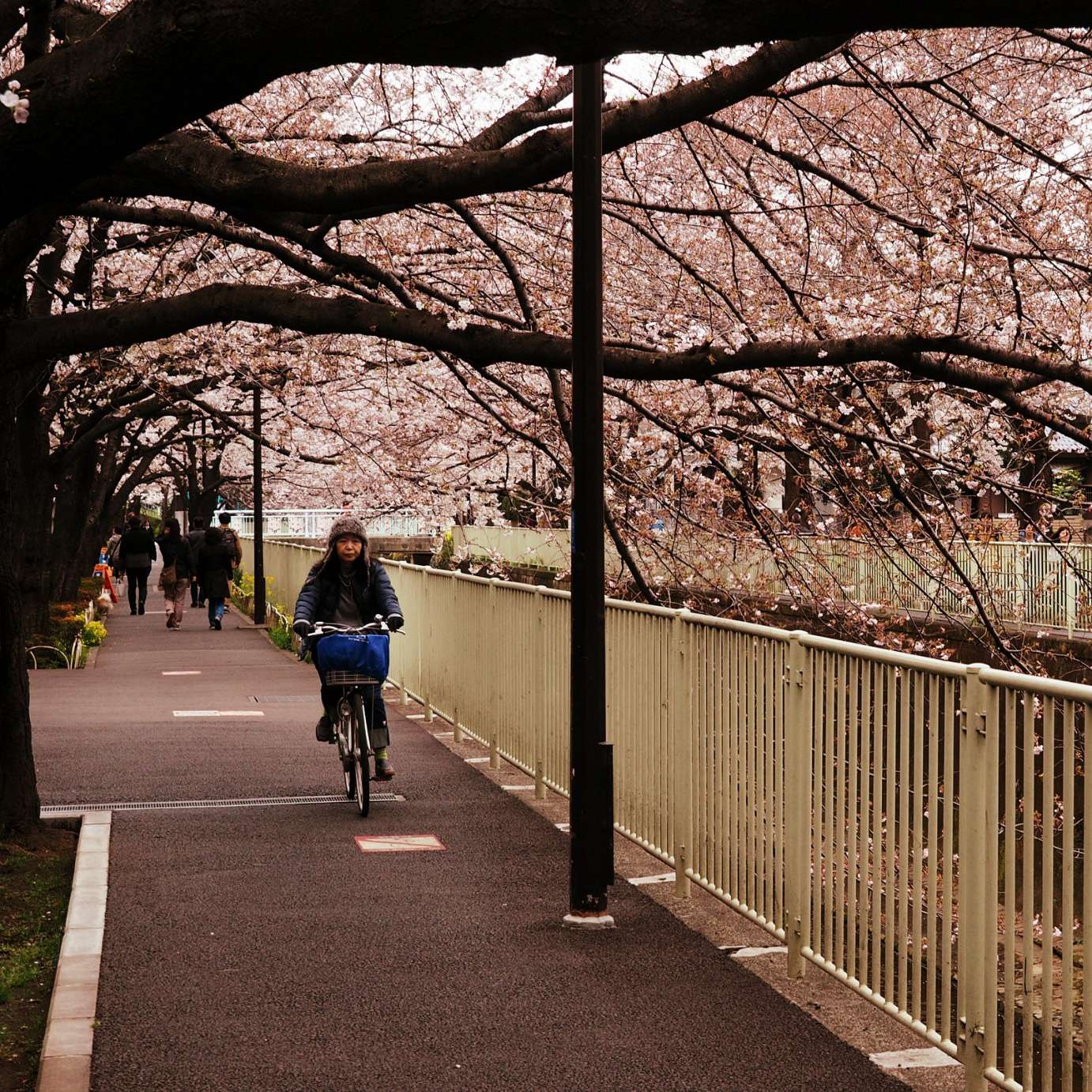 Biking under the blossoms by humbletree
Take advantage of spring's nice weather by renting a bike or signing up for a cycling tour around Tokyo. It is a great way to explore the city's attractions, neighborhoods, and hidden gems. Or you can go sightseeing on foot, especially in areas like Asakusa and Ueno Park and its surroundings where there are high-concentration of attractions to enjoy. You might be surprised by what things of interest you find along the way.
4. Japanese Spring Foods
Traditional sweet
Seeing the cherry blossoms in bloom is not the only thing to look forward to if you are traveling to Japan in spring. The traditional spring foods and delicacies likewise offer plenty of reasons to get excited about. And veg travelers will be happy to find lots of vegan-friendly seasonal foods.
Bamboo shoots
Springtime is a season to savor a wide array of bamboo shoots-based dishes. You can enjoy it boiled and seasoned with soy sauce with a serving of rice or as one of the ingredients in other veg dishes.
Strawberries
Prepare to stuff yourself with delicious strawberries or Ichigo in Japanese. Visit a supermarket and you will likely find an abundant supply of fresh strawberries. Or you can plan a strawberry picking trip to a nearby farm.
Ichigo Daifuku
This scrumptious Japanese sweet is made with mochi (pounded glutinous rice) with azuki bean paste and fresh whole strawberry filling. With spring being strawberry season, you will find this treat almost everywhere. You can pair this flavorful treat with a cup of matcha or Japanese green tea.
Ichigo Daifuku by Sandino Pusta
Sakura Mochi
Another great thing about spring in Japan is that you will find a wide array of sakura-inspired food and drinks. And sakura mochi is one of the traditional sweets you need to try. Just be warned that it can look too pretty to eat. Take time to admire the pink mochi filled with azuki bean paste which is usually wrapped in a cherry tree leaf. Like the Ichigo daifuku, this famous delicacy is available everywhere during spring.
Sakura mochi
5. Meiji Shrine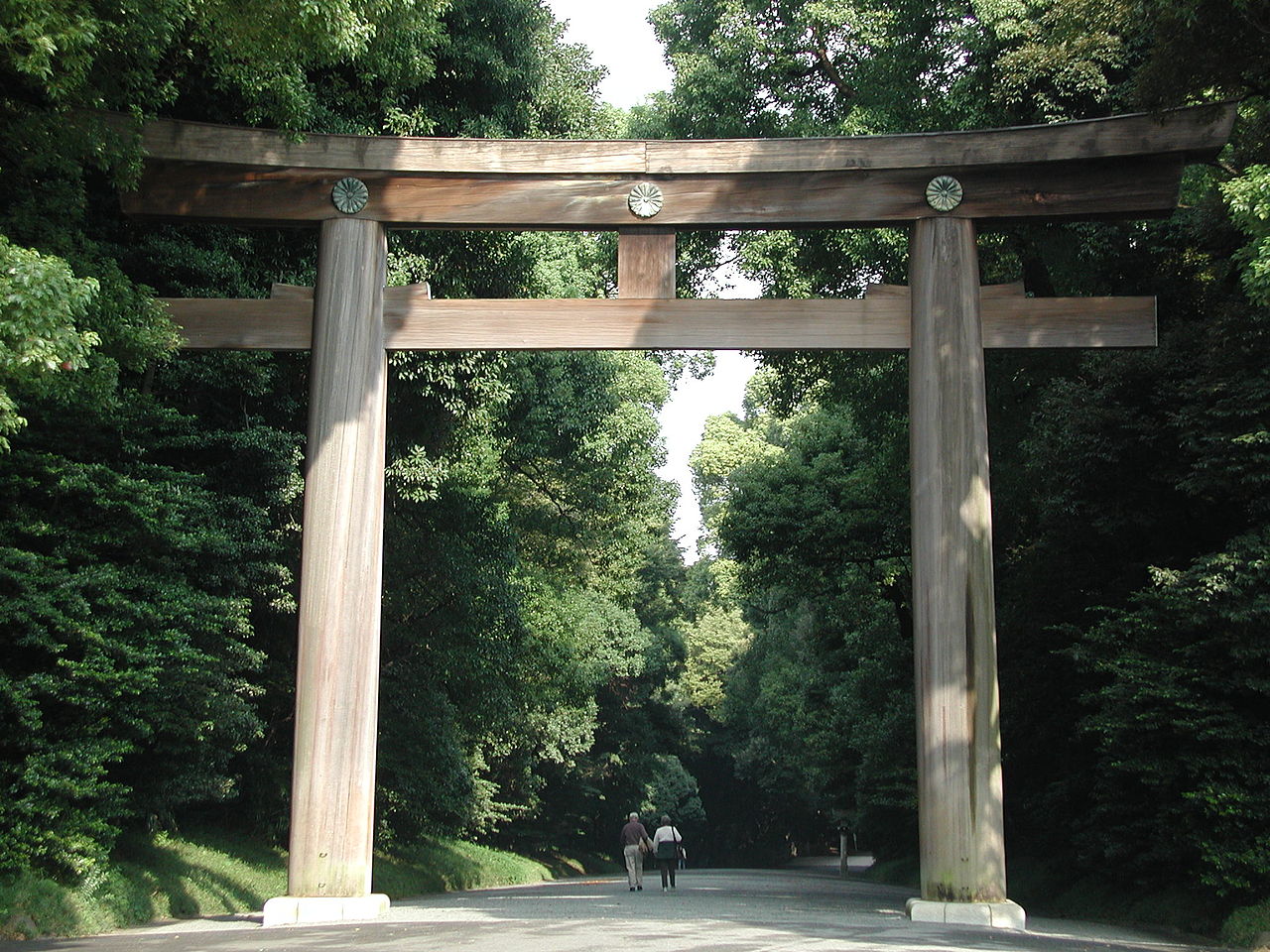 Meiji Shrine
Meiji Shrine in Harajuku is a great place to visit, especially in spring. It is a vast and tranquil green space with verdant trees and many interesting things to see. Go for a leisurely stroll and take time to wander into the Inner Garden to enjoy the serene vibe you will forget you are still in one of the busiest cities in the world.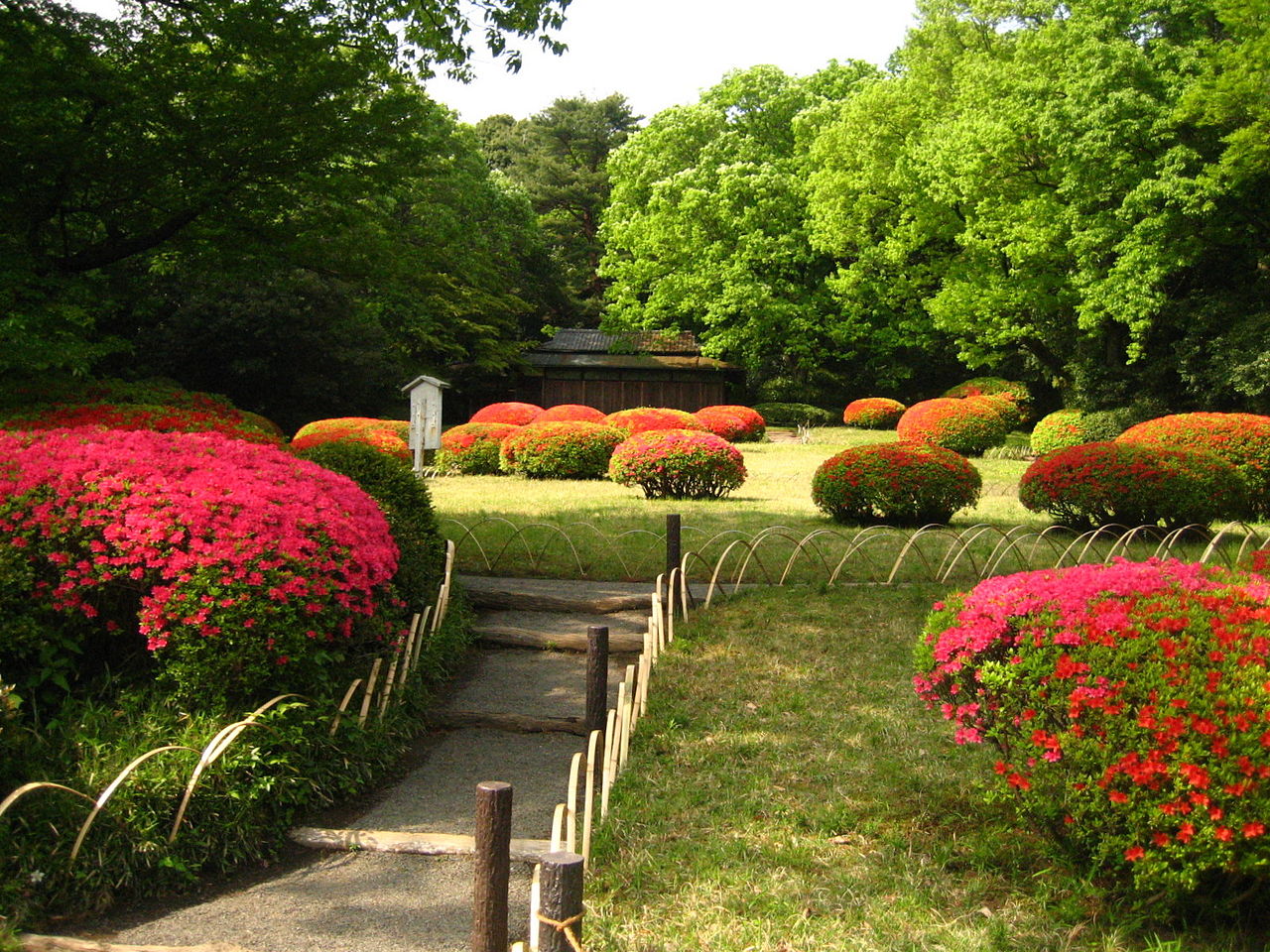 Meiji Shrine Inner Garden
Tokyo is an interesting city to explore all-year round. But there is something about spring that let you see and experience the mesmerizing beauty of cherry blossoms and many other flowers in bloom. Not to mention the seasonal Japanese foods you can try.