Chinatown is one of New York City's popular destinations for local and foreign foodies alike for its diverse culinary offerings. From Asian to the Mediterranean and everything in between, you will find lots of scrumptious options to choose from. And the best thing is there are lots of veg-friendly places as well. Here are some of the best spots for vegan eats around the neighborhood. 
1. May Kaidee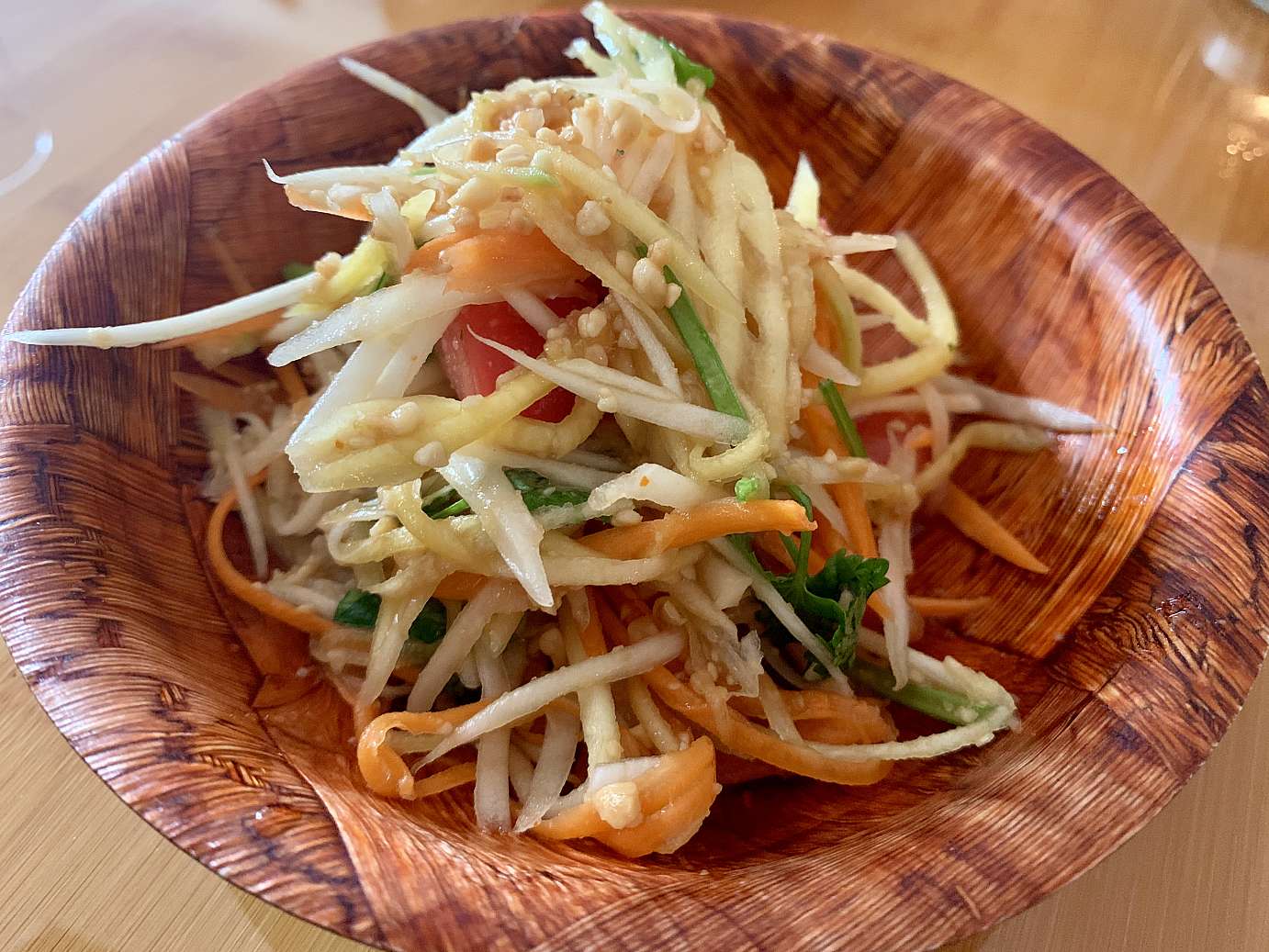 Carrot Pomelo Salad
May Kaidee's NYC restaurant in East Broadway opened in 2017. It is the Thai chef's first restaurant in the US. This place serves the same veg offerings available at their Bangkok and Chiang Mai locations. Eating here is like being transported across the globe as you savor the distinct tastes and flavors of Thailand. The carrot pomelo salad, fresh spring rolls, Masaman curry, and black sticky rice dessert I had were so flavorful. If you are craving for vegan Thai food, make sure to check them out. 
Location: 215 East Broadway
2. Buddha Bodai Kosher Vegetarian Restaurant
Dim Sum Appetizer (Source: The Original Buddha Bodai Kosher Vegetarian Restaurant Facebook page)
Buddha Bodai is a familiar fixture for vegetarians and non-vegetarians who have enjoyed their food since 2004. Most dishes are vegan so you will have a wide array of dishes to choose from. Their dim sums are on point and they have gluten-free appetizers like the seaweed sesame roll and veg jellyfish. If you visit on a weekday they have lunch specials that are served with your choice of either wonton or hot and sour soup, spring roll, and brown or white rice.
Location: 5 Mott Street
3. Le Botaniste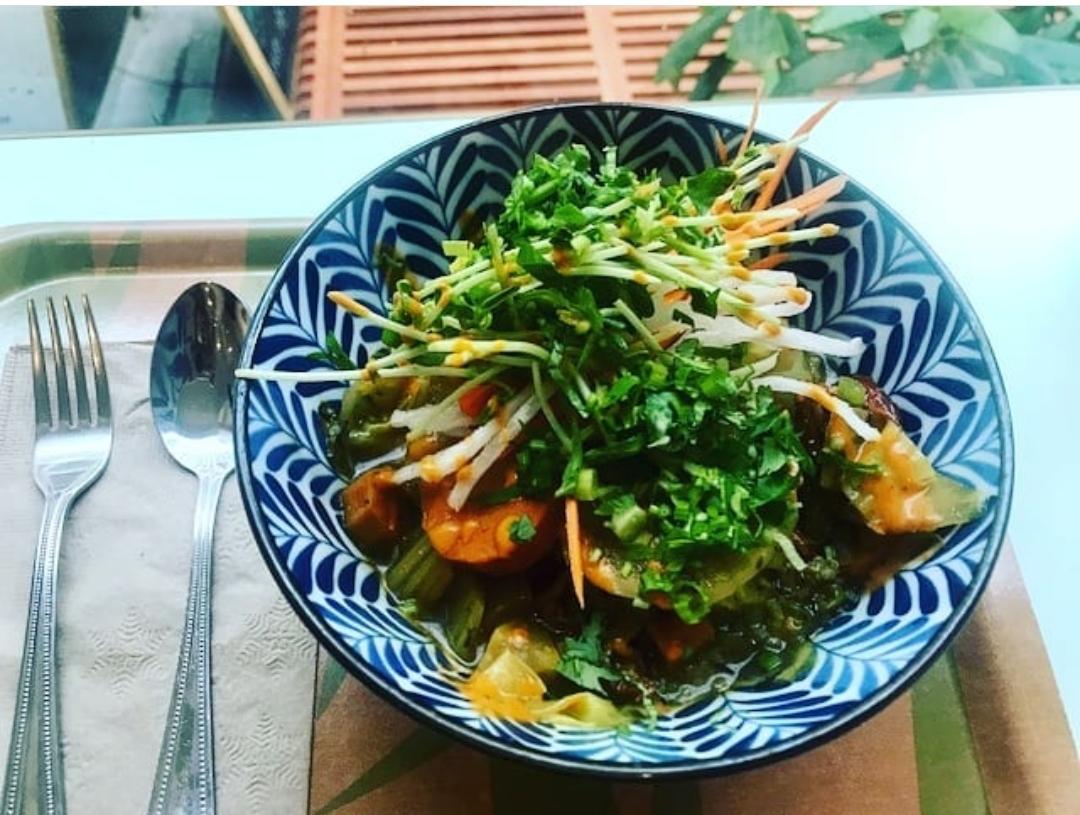 Vegetable Tajine
You do not have to be vegan to enjoy the whole food plant-based and organic selections in this food and wine bar. It has a nice interior and cozy vibe where you can slowly savor your meal. The Vegetable Tajine is a healthy and hearty combination of Moroccan vegetable stew and root vegetables. The Tibetan Mama rice bowl is likewise a mouthwatering concoction that combines the flavors of coconut peanut butter curry sauce, kimchi, and some greens. The chocolate chia mud was also good.
Location: 127 Grand Street
4. JaJaJa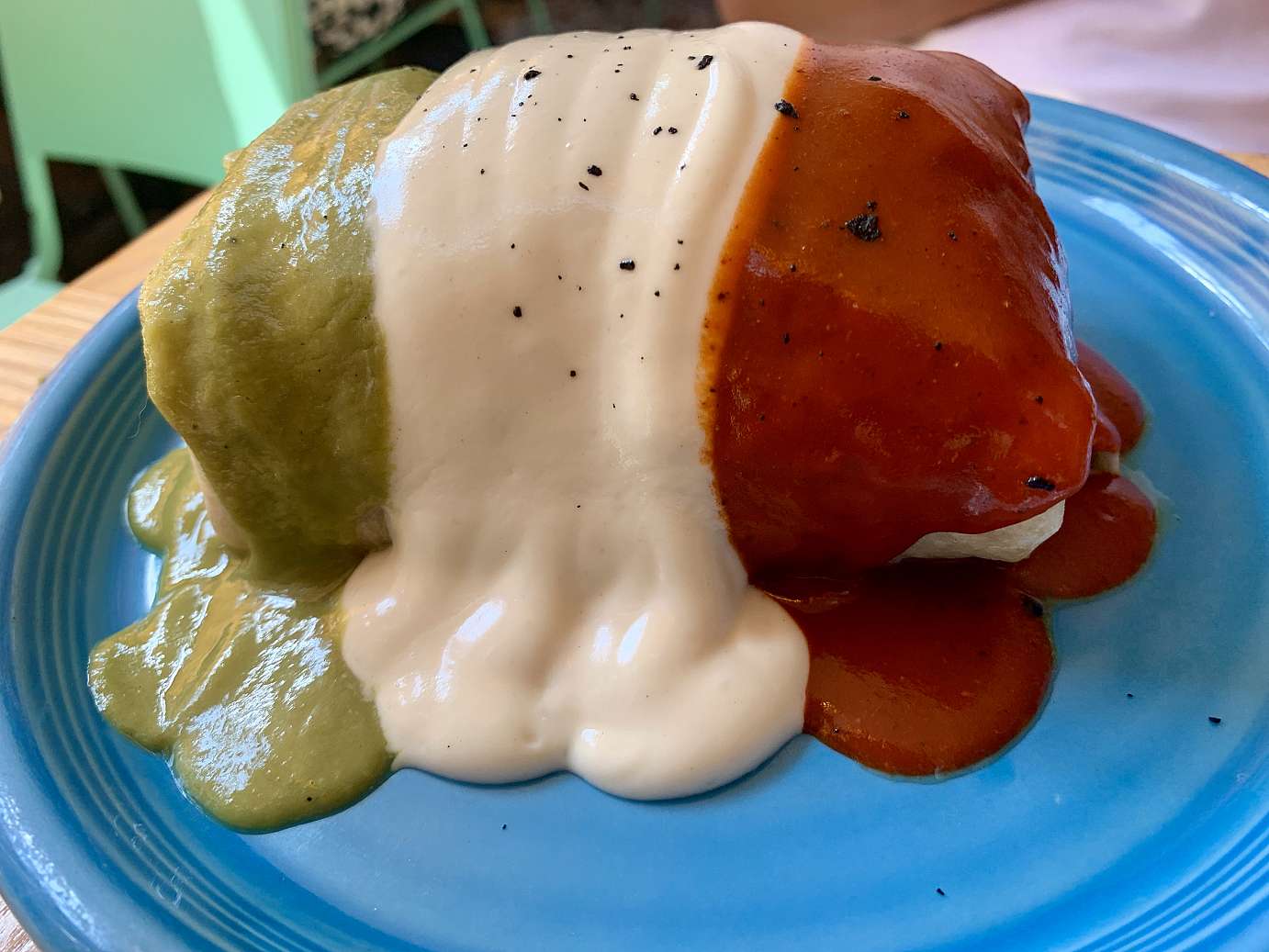 Chorizo Burrito
If you want vegan Mexican food, head out to Jajaja at the Lower East Side.  They have this chorizo burrito that looks colorful and tasty smothered with three different sauces. For appetizers, you can't go wrong with their nachos. Overall, a good spot for Mexican plant-based comfort food.
Location: 162 E Broadway
5. Petisco Vegano
Source: Petisco Vegano Facebook page
The bread and chutney combo which is served as a starter sets your meal to a good start. They have a good mix of options here with several Mediterranean dishes to choose from and some Middle Eastern and Mexican inspired food too. The Malawach is a must-try or the Shawarma Laffa which tastes just as good.
Location: 189 E Broadway
So if you find yourself in Lower Manhattan, make sure to explore the vegan food scene and experience the wide array of mouthwatering cuisines to be found here.