I love places where I can travel mostly by train. Where you can sit back, stare out the window, and watch the scenery -- from interesting city scenes to picturesque countryside view to anything in between. I've yet to take a train trip that I didn't find fascinating and memorable. Each one left me with indelible memories. With so many incredible train trips worth taking, here are some on top of my bucket list.
1. Tokaido Shinkansen (Tokyo to Kyoto and Nagoya)
Photo by ion66 / CC BY
If things went as planned, I would have already been in Tokyo at this time. And in a few days, I'll be traveling to Kyoto and Nagoya via the Shinkansen. Getting a glimpse of Mount Fuji while onboard a bullet train traveling at the speed of up to 320 kph would have been one of the highlights of that trip. 
2. Trans-Siberian Railway (Moscow to Beijing via Mongolia)
Image by Robert Pastryk from Pixabay
My first experience traveling through cities by train was in China. That autumn trip from Beijing to Hangzhou to Xiamen started my deep interest in train travel. So the Moscow to Beijing via Mongolia is one of the routes via the Tran-Siberian Railway I'd love to take. It crosses the Gobi desert, Mongolia, and Siberia and takes about six nights. The Vladivostok to Moscow takes much longer and offers a breathtaking view of Lake Baikal, said to be the deepest lake in the world. Whichever routes you choose, a journey via the Trans-Siberian Railway promises to be an unforgettable experience.
3. The Golden Pass Line (Lucern to Montreux in Switzerland)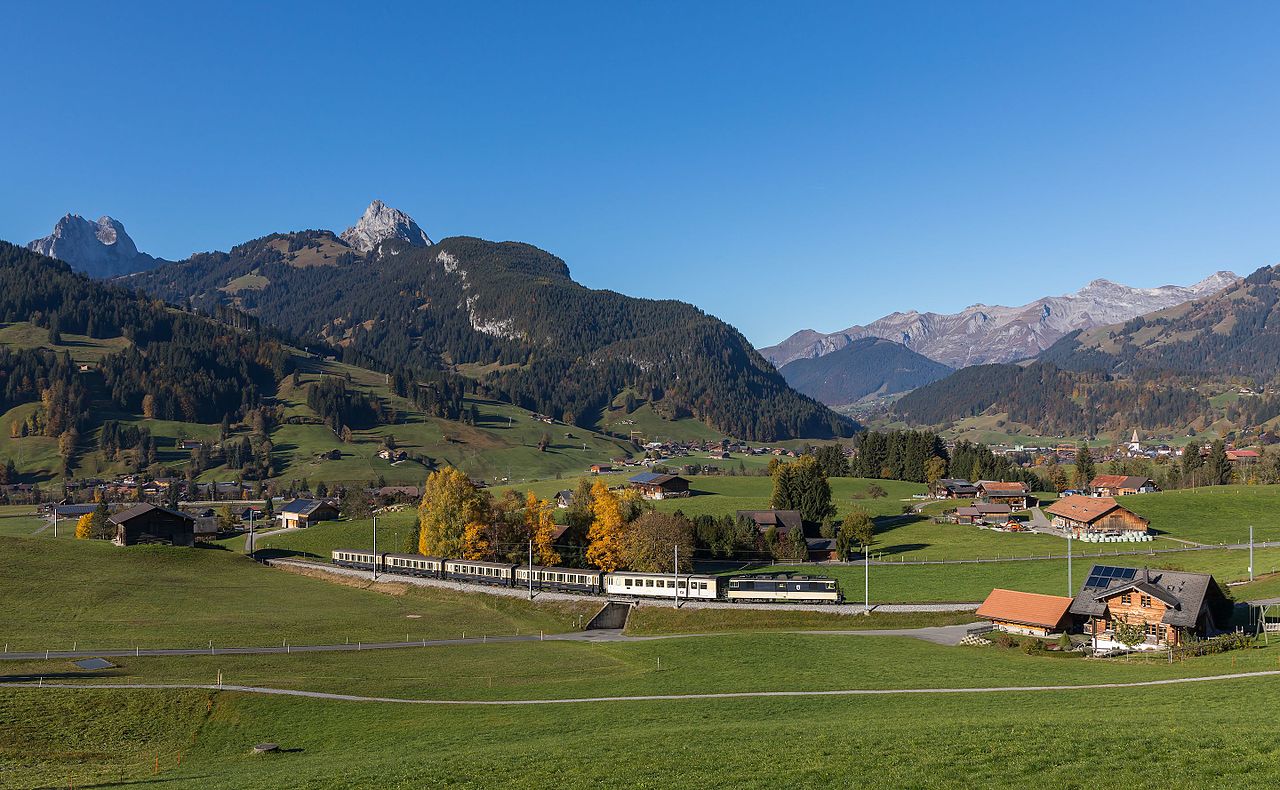 Switzerland is an idyllic country to explore by train. There are several routes to choose from and I imagine it'd be hard to pick one when each guarantees a scenic journey. But if I can only choose one or two, the Golden Pass Line that starts from Lucern to Montreux or vice versa would be my first choice. From Lucern it'll pass by Lake Lungern, a beautiful lake nestled in a valley; The Brünig Pass, Interlaken, the charming little town of Spiez that sits on the shores of picturesque Lake Thun, Bernese Oberland which gives a mesmerizing view of glaciers, lakes, meadows, and mountains. And finally to the city of Montreux. The Glacier Express from St. Moritz to Zermatt is also a train trip worth taking when in Switzerland. It passes by some of the country's awe-inspiring attractions like the  Albula Line, Landwasser Viaduct, Chur, Rhine Gorge, and Oberalp Pass. Expect to see amazing views seemingly straight out of fairytale books -- of mountain peaks covered in snow, quaint villages, and so much more.
4. Peru Rail (Cusco to Machu Picchu)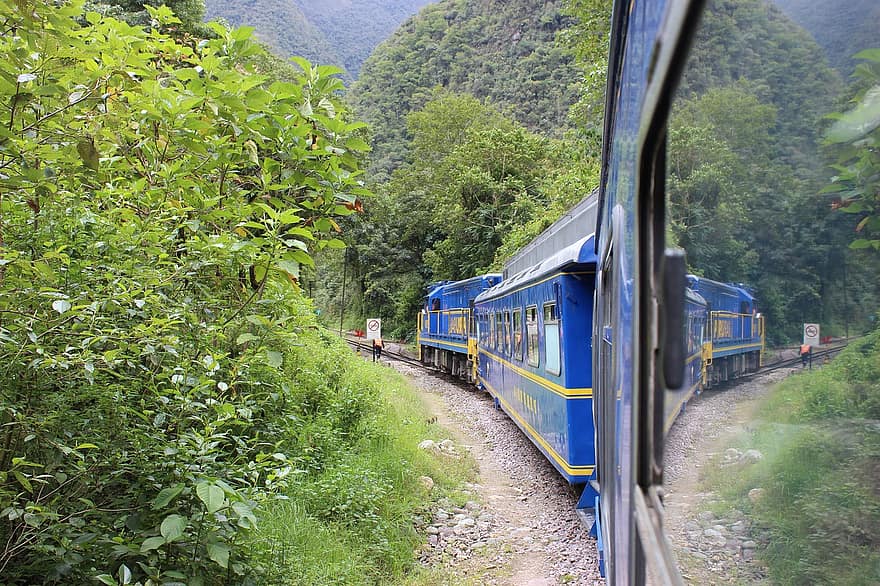 Peru Rail offers four different services to Machu Picchu. Its Vistadome train has panoramic side and roof windows that allow you to enjoy the gorgeous views along the way. And if you're willing to splurge, the Belmond Hiram Bingham train offers the most luxurious way to travel to Machu Picchu that includes a gourmet meal and other top-notch amenities.
5. Darjeeling Himalayan Railway
Also known as the Toy Train, the Darjeeling Himalayan Railway is a UNESCO World Heritage Site that services travelers from New Jalpaiguri Station in West Bengal to Darjeeling. A trip onboard this heritage train offers fantastic views of the Himalayas, lush tea gardens and estates, beautiful villages, and verdant landscapes. There's something magical traveling on a slow train across hills and woodlands while enjoying a  view of two of the best things in life -- nature and tea.
I don't know what travel would be like after this COVID-19 pandemic is over. But somehow the past months taught me that amidst the uncertainties just thinking about the good things to still see in this world gives me hope.