Old-world and futuristic. Two words that would capture what so many adjectives one can come up with to describe Tokyo. The wide array of attractions vary from ancient and historical sites to modern architecture and high-tech or geeky adventures and everything in between. Not to mention its gorgeous parks and gardens that provide the perfect spots to enjoy nature amidst the populous and bustling metropolis. With so many green spaces spread across Japan's capital city, here are three of the best parks and gardens to visit conveniently located near subway stations.
Shinjuku Gyoen National Garden
Located near Shinjuku station, Shinjuku Gyoen National Garden is one of Tokyo's best-known gardens. Each season brings its own unique quality to this place. But the cherry blossoms of spring and the colorful foliage of autumn can be hands-down magical thus worth a trip. Make sure to visit the traditional Japanese garden with its lovely bridges and serene ponds as well as its English garden and French garden among the many other sights in this little slice of heaven in one of the city's busiest districts.
Yoyogi Park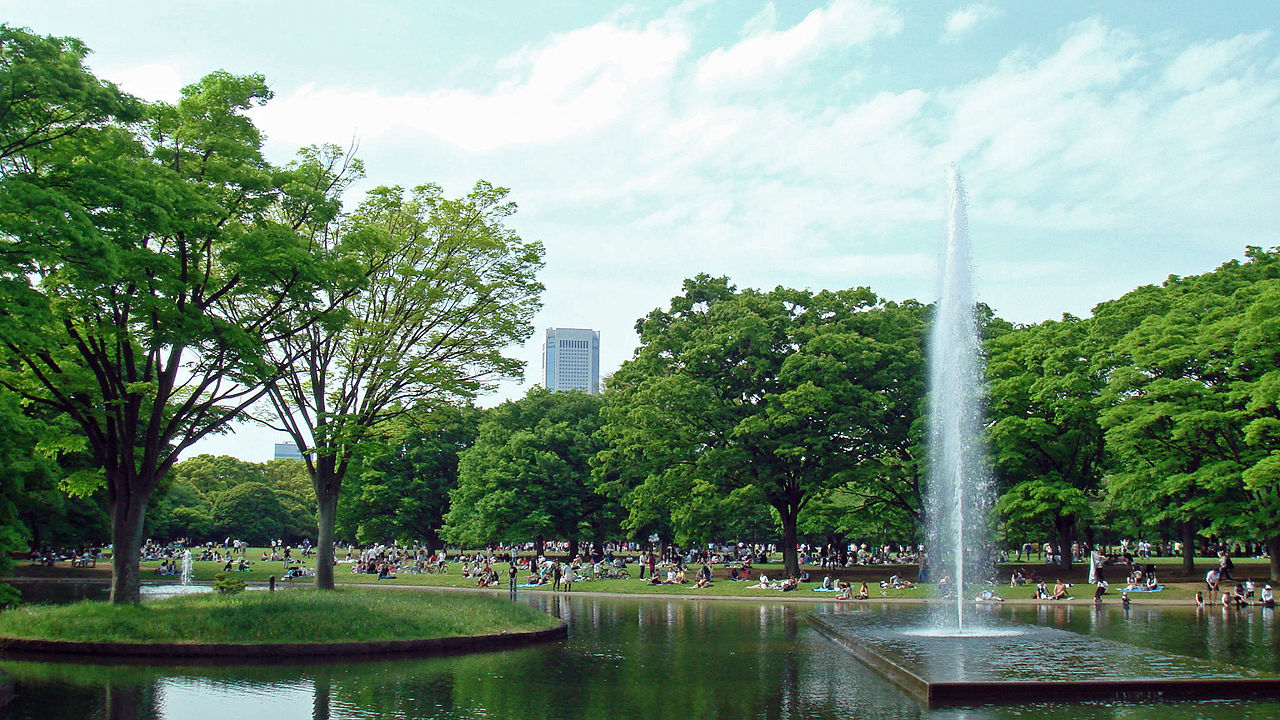 Harajuku is not only a haven for pop culture lovers, street art enthusiasts, and stylish and quirky fashion. It is also home to one of Tokyo's popular parks. A stone's throw away from Harajuku station, Yoyogi Park offers a relaxing contrast to the busy vibe of the neighborhood. There are so many things to see and do within its spacious grounds surrounded by verdant trees and greenery. There are so many spots to enjoy a picnic or explore the many activities and events happening all-year-round. And if you are visiting during the fall season, the many ginkgo trees are a sight to behold.
Imperial Palace East Gardens
Strolling around the Imperial Palace East Gardens is like stepping into another place and time. Located in an area where Edo Castle used to stand, this charming and historic garden offers a serene space to slow down and meander around. A short walk away from Tokyo station, it is a great place to see some traces of the old castle long gone and get as close as the rest of the public can to the Imperial Palace which serves as the residence of the Emperor of Japan.
To the uninitiated, Tokyo may seem like an urban jungle where ancient temples stand well-preserved among the concrete structures and skyscrapers towering across the city. But anyone who loves spending time in nature will be happy to know that the city boasts of several not-to-be-missed parks and gardens. So if you are planning a trip to Tokyo, make sure to make time to explore and discover its many captivating parks and gardens.